Did Alexander A.E. Edwards Pop the Question? Cher Sparks Engagement Rumors with a Giant Diamond Ring on Twitter!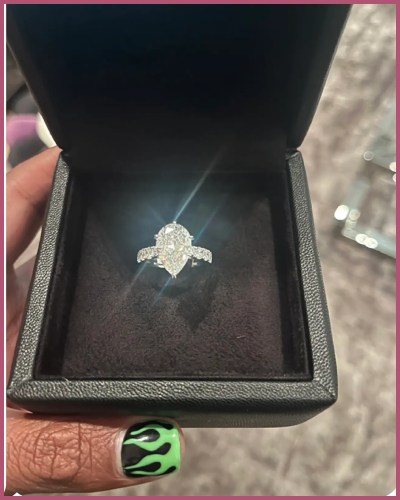 Cher seemingly confirmed her engagement with her beau Alexander A.E. Edwards.
The star shared a picture of her massive ring on Twitter on Christmas morning.
Fans and close friends of the legendary singer congratulated them on their apparent engagement.
---
Cher unveils an enormous diamond ring on Twitter
Cher sparked her engagement rumors by tweeting a picture of an amazing photo of a diamond ring on Christmas day. The interesting thing was her boyfriend Alexander AE Edwards was holding the massive pear-shaped sparkler in a ring box.
The Goddess of Pop captioned the surprising picture:
"THERE R NO WORDS, ALEXANDER,A.E,"
Many fans thought the Believe singer was publicly announcing her engagement to her music producer beau.
One happy fan commented on her post:
"😱 OMG did he propose to you!!!?? Mama lovely 💖," 
Another tweeted: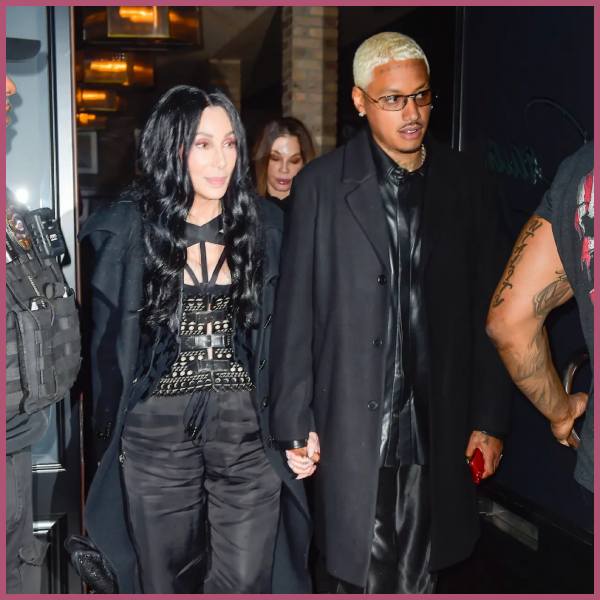 "Wait wait wait hold uppp!! Is that a diamond ring or a ring with diamonds???? What does it meeeaaaan?????????"
A third one was added:
"Congrats Cher! You deserve all the happiness. Let me know when and where," 
But the 76-year-old later took to Twitter to once again confuse fans with the picture where she gave a rather vague explanation.
The pop icon later revealed that she was simply showing off her man's manicure. Nearly an hour after showing off the bling, the star tweeted:
"I posted this cause his nails are so cool," 
The 36-year-old's fingernail had black and green flamed nail polish.
Also, Read Cher Defends Her Romance with Alexander AE Edwards Despite Their 40-Year Age Gap!
The couple faced backlash for their big age difference
A few fans, however, were still not sure whether it was an actual engagement ring or just a Christmas present from her beau.
One confused wrote:
"Did he propose or what..??" 
Another fan interrupted:
"Seems as though as we're gonna have to blues clues/scooby doo this mystery ourselves. Is he kneeling in the pic yall? 👁👁😂😂😂," 
One praised AE's nail art and said:
"His NAILS aye 💅…surreee mom 😅🤣😘,"
The Little Man singer and AE first sparked dating rumors in November when they arrived at Craig's in West Hollywood, holding hands.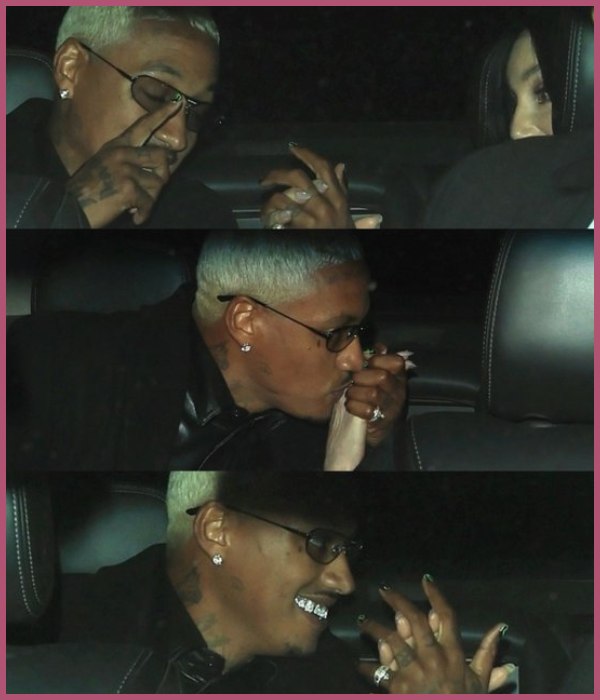 But trollers were quick to judge their relationship because of their whooping 40-years age gap. Cher then released a tweet defending their romance by saying:
"Love doesn't know math."
Just days later their  romance went public, the Grammy winner shared a photo of her new boyfriend with a heart emoji with a caption:
"I'm not defending us. Haters are gonna hate. Doesn't matter that we're happy and not bothering anyone."

"As we all know, I wasn't born yesterday and what I know for sure, there are no guarantees. Anytime you make a choice you take a chance. I've always taken chances. It's who I am," 
The icon also confessed that the two kiss like teenagers and gushed that their relationship saying that their relationship seems ridiculous on paper but is amazing in real life.
This is not the hitmaker's first relationship. She was previously married to two men; the late Sonny Bono with whom she shares her son Chaz, and Greff Allman with whom she shares her son Elijah.
Edwards on the other hand, dated Amber Rose for 3 years but the two called it quits after he cheated on her with multiple women.
Also, Read Cher Announces her Mother Georgia Holt Died at 96 due to Pneumonia!