Alexander Ludwig moved on from Kristy Dawn Dinsmore! Who is he dating at present?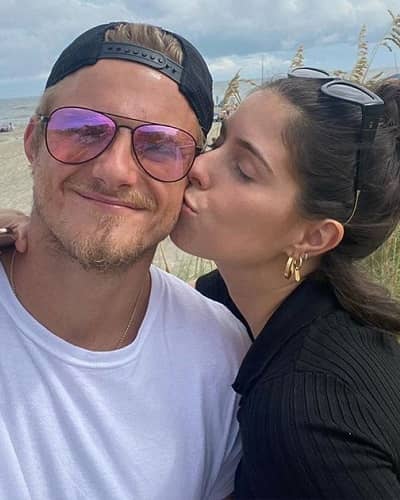 Alexander Ludwig is currently dating Lauren Dear. He has posted pictures with her showing the two sharing beers and kisses on the cheek. Lauren is a marketing campaign manager at a Los Angeles-based fine jewelry brand.
Similarly, Dear worked in marketing at other brands and agencies, including an influencer management and marketing agency that she co-founded back in 2017.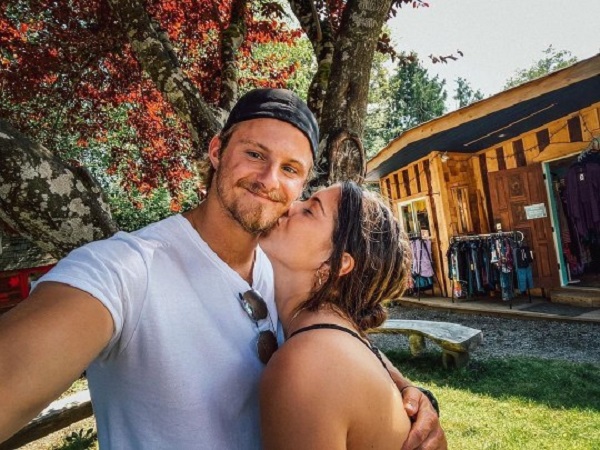 They have shared some cute outdoor pictures, beach moments, and enjoying some outdoor food and beverages in Savannah, Georgia.
Likewise, they have traveled extensively through Canada and the States over the summer and spent a romantic evening on the Pendrell Sound.
Also read Braunwyn Windham-Burke is dating a new man; her husband Sean Burke and she continue to live in separate homes!
Who is Alexander's ex-girlfriend?
The Canadian actor Alexander Ludwig was dating his co-star Kristy Dawn Dinsmore. They are working on his popular show Vikings together. Kristy is a professional dancer, and actor from Vancouver. Alexander and Kristy started seeing each other back in 2019 when she played the role of Amma in Vikings. 
Alexander said that it was the greatest gift for him to work with Kristy. Things were going well in their relationship and they were the fan's favorite couples. They did not reveal anything about their split. Their last picture together on social media was in January 2020.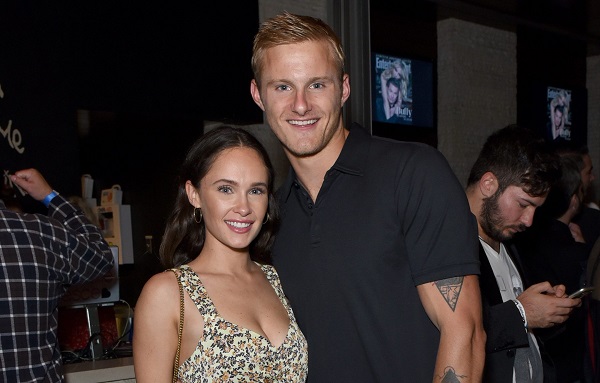 They are yet to publicly address the reason for their split. Ludwig has moved on in his life and enjoying quality time with her girlfriend.
Alexander Ludwig on 'Vikings'
In 2013, Alexander Ludwig announced that he was going to appear in the TV show Vikings. From the second season of the show, he has played the role of Bjorn Ironside, the son of the fearsome warrior and eventual King of Denmark Ragnar Lothbrok and shieldmaiden-turned-Queen-of-Kattegat Lagertha.
He said,
"When I signed on to the show, I originally expected it to be a 10-episode cable drama series. That meant I would've had work for four or five months out of the year, and then I'd be able to do a movie — like a Bad Boys [movie] — or something like that. I don't think anybody expected Vikings to have the global success that it did."
The success of Vikings altered his career and made it more complicated to diversify his resume changing his life for good.
Also read Insight on happily married life of Lulu Williams and Hugh Bonneville! Know about their relationship and net worth
How much is the net worth of Alexander Ludwig?
Alexander Ludwig has an estimated net worth of $3 million as per Celebrity Net Worth. Ludwig has appeared in films like Recon, Operation Christmas Drop, Bad Boys for Life, Midway, Blackway, The Final Girls, When the Game Stands Tall, Lone Survivor, Grown Ups 2, The Hunger Games, Race to Witch Mountain, A Little Thing Called Murder, and more.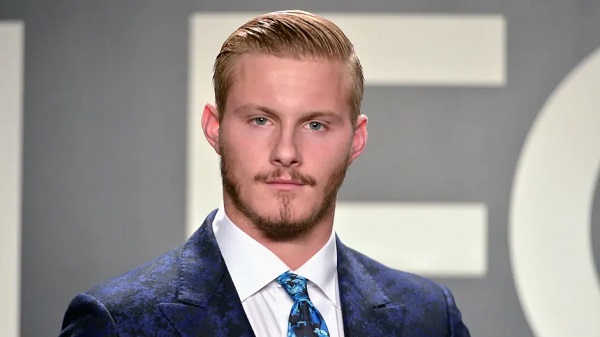 He has worked as Bjorn Ironside in Vikings and Dr. Delucchi in Swerve. He said,
"My Heart lies in music and acting; however, my inspiration comes from the rush l get from life and all the adventures that come with it."
Short bio on Alexander Ludwig
Alexander Ludwig is a Canadian actor, singer, and model. He has appeared in movies including 'The Seeker: The Dark Is Rising' and 'The Hunger Games'. At present, he appears in the History Channel series 'Vikings'. Read more bio…