Alexander Skarsgard is officially a dad! Big Little Lies star confirms the arrival of his first child with girlfriend Tuva Novotny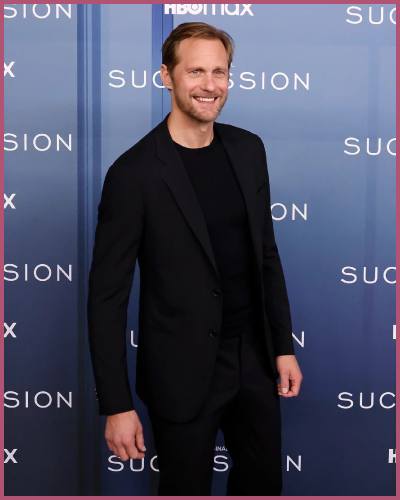 Alexander Skarsgard and his girlfriend Tuva Novotny are officially a parent
The couple has secretly welcomed their first child, whose gender identity is still under wrap
If this is the first Alenxander's first child then Novotny's second one
---
Alexander Skarsgard and her girlfriend Tuva Novotny have expanded their family member
Alexander Skarsgard seemingly confirmed the baby's news on Monday, March 20, during his recent appearance at the premiere for season 4 of HBO's award-winning drama Succession.
At the star-studded event, the 47-years old actor responded positively to the news when a reporter congratulated him on the new addition to his family.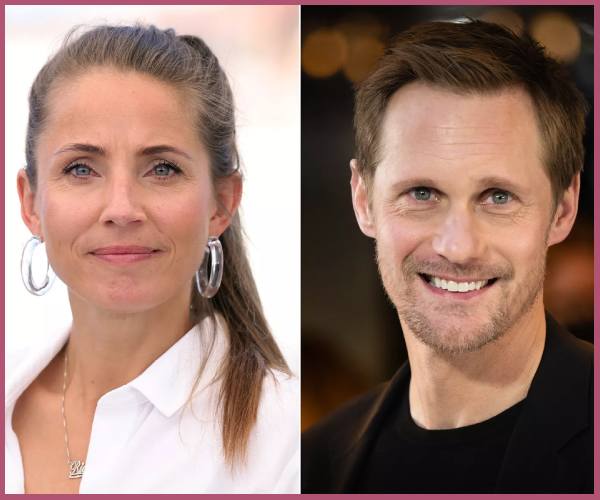 Alexander, who walked down the red carpet without his girlfriend Tuva Novotny, was gifted a stuffed toy for his little one from a fan and from a fan and proudly displayed it in front of the cameras.
He then told Entertainment Tonight,
"I got this on the red carpet. Thank you, thank you"
Also read Stellan Skarsgard welcoming his 8th Child with Megan Everett! All the Details about the Skarsgard Family!!!
Similarly, when the reporter asked if he is "enjoying the process of being a father," to which he simply replied,
"I am, yeah."
Although the True Blood actor did not disclose the exact date of the birth of his child, he and Tuva, 43, were spotted out with a newborn during a Big Apple dinner date in November 2022.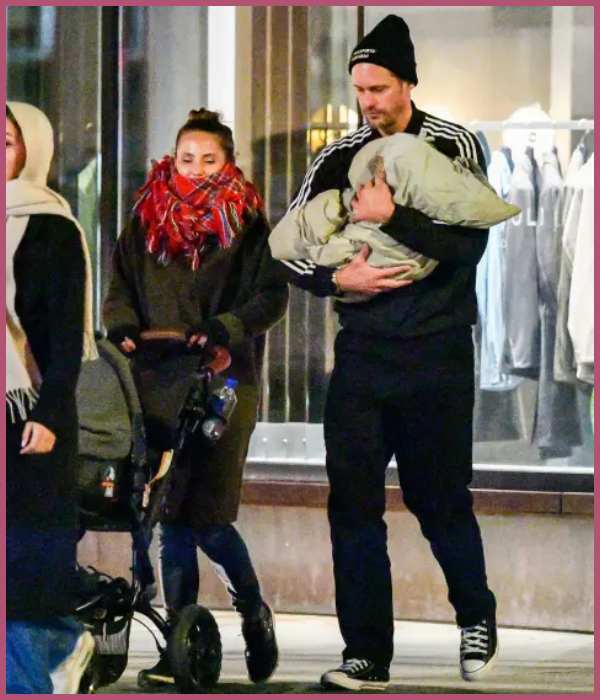 If this is the first Alenxander's first child then Novotny's second one. Novotny shares a 16-year-old daughter named Ella with ex-partner Nicolai Bjerrum Lersbryggen.
Alexander quipped that he wants to outperform his father in terms of growing family member
In 2017, the Big Little Lies star expressed his desire to lead a happy family life like his father, Stellan Skarsgard.
Stellan is a dad to other seven children Bill Skarsgard, Gustaf Skarsgard, Valter Skarsgard, Eija Skarsgard, Sam Skarsgard, Ossian Skarsgard, and Kolbjorn Skarsgard.
He told Chelsea Handler in a Netflix interview that he was excited to become a father one day. Skarsgard said,
"I want to beat my dad. He had eight, so I better get cracking, I guess,"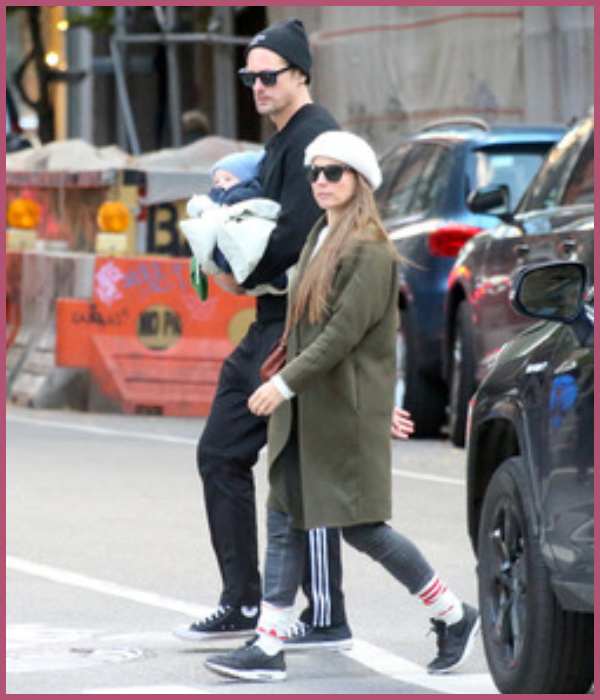 He then joked when the comedian asked if he wished to have children,
"My dad is 65 and had a kid four years ago. I was born in the '70s. My dad had in the '70s, the '80s, the '90s, in the 2000s, and in 2010."
Alexander admitted that having so many siblings could make things chaotic, but he wouldn't have traded it for anything. Even though it was a "madhouse," he laughed, it "was fun."
"It was lots of people and dogs running around," Skarsgård said. "It was a very kind of bohemian household."
Also read Alexander Skarsgard and her partner, Alexa Chung have now finally broken up! Are they moving on after splitting?
Short bio on
Alexander Skarsgard
Alexander Skarsgard is a popular Swedish actor. He is extremely prominent for his role as 'Vampire Eric Northman' on the HBO series "True Blood".
He is also known as the son of Swedish actor Stellan Skarsgard. See more…