Alexander Skarsgard: Is he getting Married to British model Alexa Chung?? Are the couple finally taking their relation to next step? Well Lets find out! And also More about his Nude pic for 'True Blood'!
Alexander Skarsgard is a Swedish actor who is famous for his acting in movies as well as TV series. But currently, he is in the news for his relationship and is making the headlines for his relationship with Alexa Chung!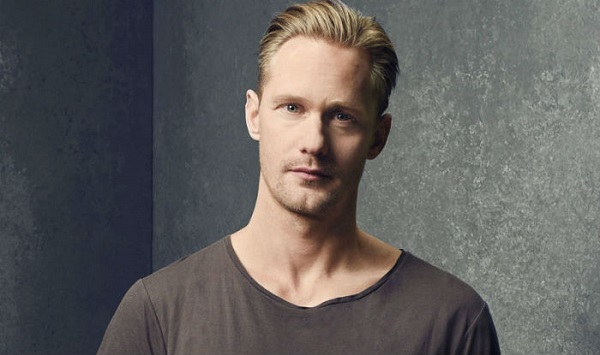 Is the couple getting Married? Well, read to find out!
Start of the relationship between Alexander and girlfriend Alexa Chung
We already are aware that Alexander is in a committed relationship with the British model and TV personality Alexa Chung. The handsome and sexy Swedish actor, 35, is dating British model and TV personality Alexa Chung and this was revealed exclusively by US Weekly. The couple has been in relation since 2015 and it is going strong until now.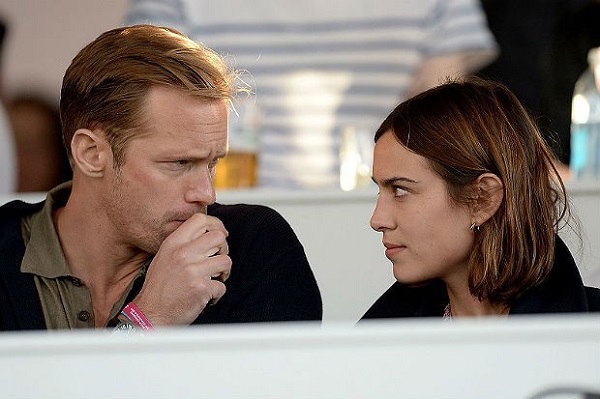 "It is serious and has really heated up,"
a source is quoted as telling US Weekly of the new couple. Another source added,
"It's a fun relationship for both of them. She's just about as busy as he is and it's not really feasible [for them] to become a more committed couple, but the hangouts are great."
The pair were seen on a romantic date in Brooklyn, N.Y.'s Prospect Park, and Botanical Gardens. They got cozy together under a tree and have also taken photos of one another around the grounds.
Alexender has never been married so the context of divorce is out of his life. But previously he has been on dates and relationships with quite a number of ladies.
Is the couple getting Married?
The Legend of Tarzan actor appeared as a guest on Bravo's Watch What Happens Live. During the after-show, a viewer had called in to say that she had read in a tabloid that Alexander is planning to marry Alexa Chung, whom he's been dating since 2015. Alexander was caught off-guard, hence he made a joke of it.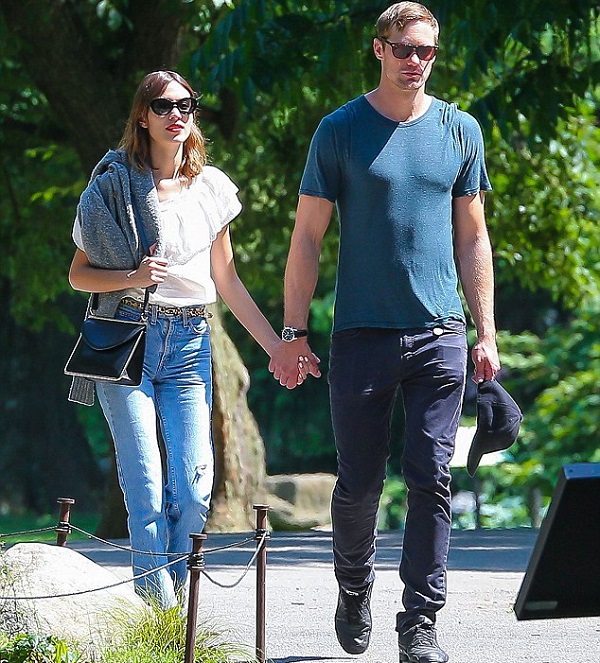 "Wow, I hope I'm invited, Wow, thank you."
The host Andy Cohen wasn't keen to let Alexander off the hook, especially since he and Alexa are so private. Hence she persisted:
"Are you getting married in the next year?"
Alexander responded:
"Not that I know of. But if it's in a gossip magazine, I guess it's probably true, so I better get started."
If Alexander is wanting to settle down, he's definitely not going to say so publicly. In a recent interview with Mr. Porter, he had admitted,
"I'm not married. I don't have kids. I feel OK about it. No midlife crisis yet."
No Marriage Yet: False Alarm
Earlier this year, there was a story in Grazia which speculated that Skarsgard and Chung would be tying the knot soon. The magazine had gone on to claim that the couple had even selected an estate in England as a possible wedding venue.
"Alexa has told friends that this would be her dream wedding location – and now they are saying that they wouldn't be surprised if an engagement was on the way,"
a source was quoted as saying.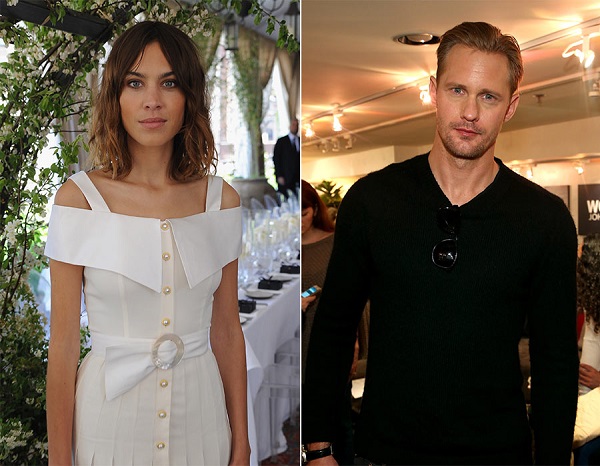 Skarsgard had clarified on the report on Thursday's "Watch What Happens Life" when a caller put him in a tight corner. The fan point-blank asked,
"I read in a gossip magazine that you might be — wedding bells might be in your future. Would you care to elaborate?"
And the actor was totally shocked.
"Wow,"
The Legend Of Tarzan star replied.
Alexender Previous Relationships 
Skarsgard was previously in a relationship with actress Kate Bosworth from 2009 to 2011, and Alexa Chung had a four-year relationship with Arctic Monkeys frontman Alex Turner until July 2011.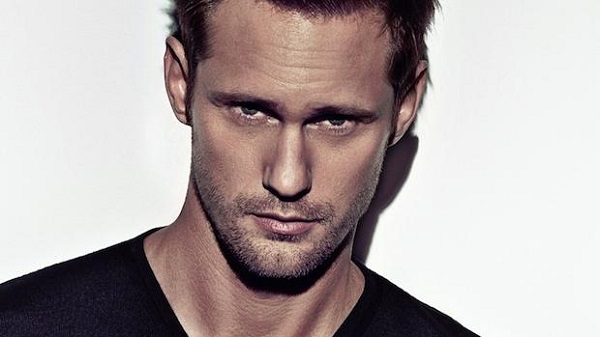 You may like to read A date too soon! Alexander Skarsgard goes on a blind date with Toni Garrn! Know its outcome here!
Alexender Nude pictures for 'True Blood'
Alexander had gone full frontal without clothes for the season six finale of the HBO show 'True Blood', and he also  mimicked the infamous scene in a new Instagram pic."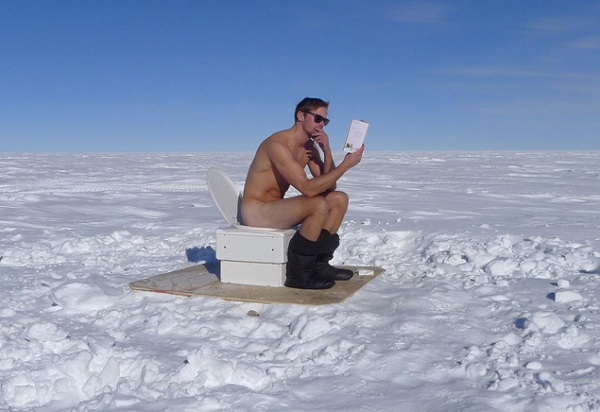 "#southpole -30C What are you reading Alex? The script for season 7 of #truebloodHBO,"
An Instagram user named Inge Solheim had captioned the racy photo of Skarsgard on a toilet with a book in the freezing cold temperatures of Antarctica.
In the episode, which was broadcast in August, Alexander had stood up and revealed all of his manhood to the camera.
Most of his "True Blood" fans were shocked and it posed the question of whether or not his character, Eric Northman, will appear in the show's seventh and final season.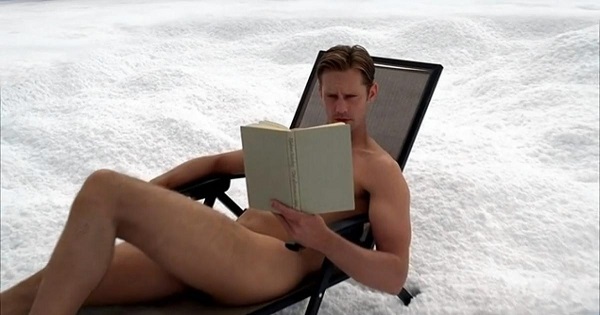 Skarsgard has made it clear that when it comes to nudity, he is not shy about completely comfortable flaunting his goods.
"My dad and his side of the family are old hippies. I was 14 the first time I saw my dad wearing pants,"
he said in June 2013 during an appearance on Conan.
"He was always naked."
Also, read Alexander Skarsgard and her partner, Alexa Chung have now finally broken up! Are they moving on after splitting?
Short Bio on Alexender Skarsgard:
Alexander Skarsgard is a popular Swedish actor. He is extremely prominent for his role as 'vampire Eric Northman' on the HBO series "True Blood". He is also known as the son of Swedish actor Stellan Skarsgård. – See more bio at…