Alexandra Vino, the new rumored girlfriend of Harvey Weinstein defends him calling him a scapegoat of the #MeToo movement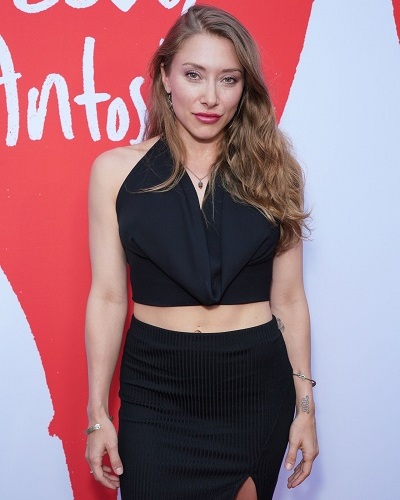 The disgraced Hollywood producer, Harvey Weinstein, 68 has now a new girlfriend. She is a singer, actress, and an aspiring screenwriter named Alexandra Vino. Alexandra is 30 now and she has defended what Harvey did calling him a scapegoat and victim of the #MeToo movement.
Alexandra Vino defends her boyfriend, Harvey Weinstein
Harvey Weinstein, 68 was convicted earlier this year for sexually abusing many female celebrities during his career. Hence, his wife Georgina Chapman divorced him. And since last year, he has a new rumored girlfriend. She was seen cozying up with him and her name is Alexandra Vino. Alexandra is 30 years of age and a singer and actress. Additionally, she is also an aspiring screenwriter. She defended Harvey and told New York Post:
"Everyone seems to hate Harvey but they don't realize they don't really hate Harvey."

"They are being told how to feel. He is a scapegoat for this entire [#MeToo] movement and they've destroyed his life. It's been like a ¬human sacrifice. People get 23 years in prison for murdering people, not for what he did,"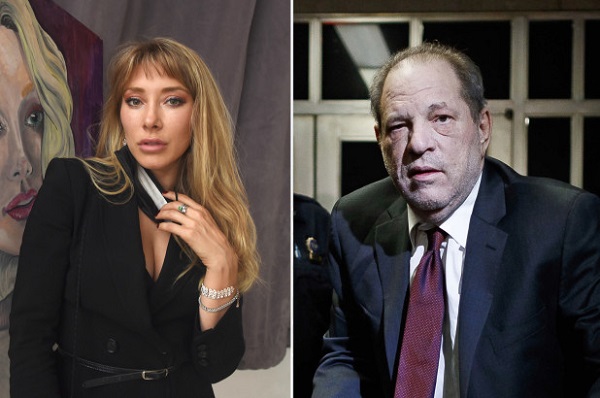 Harvey Weinstein and his sentence
Harvey was a famous American film producer. In October 2017, several women came forward to press charges of sexual assault and rape against him. Moreover, there were some famous actresses and models in this too and included Angelina Jolie, Gwyneth Paltrow, Ashley Judd, and Annabella Sciorra. His production company fired him due to these allegations. Besides, he lost many major titles and positions after this. Criminal proceedings started against him and more and more women came forward to share their experiences with him. In May 2018, New York police arrested him. He was on bail of $ 1 million and was put on an ankle monitor after surrendering his passport.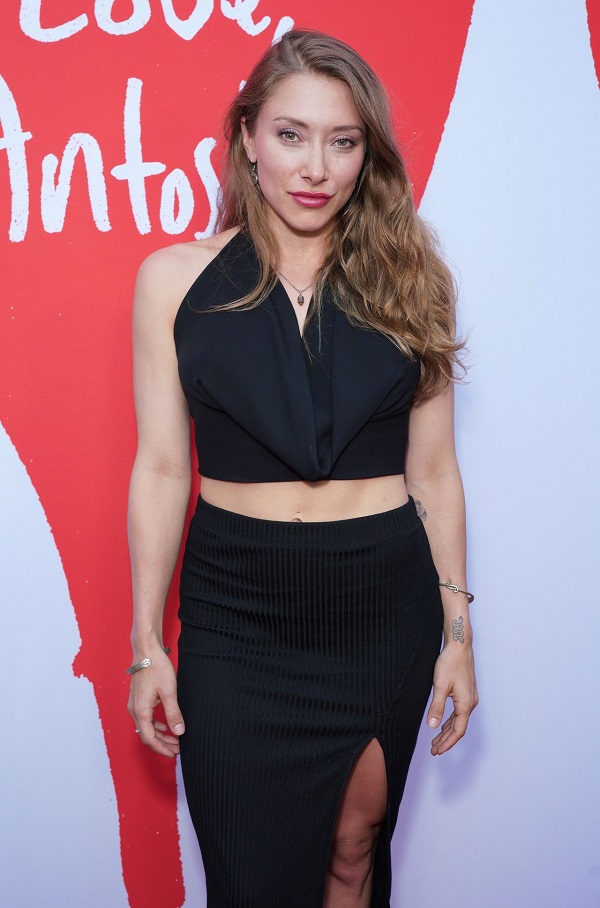 A jury met in February 2020 and after deliberation for five days, on 24 February 2020, the court pronounced him guilty. The court sentenced him to 23 years in prison. He is serving this sentence at Wende Correctional Facility, Alden, New York. Now, 6 more women from Los Angeles have come forward to complain of sexual assault at the hands of Harvey.
Harvey and his personal life
The producer was married twice and divorced twice with five children. His first wife was his assistant Eve Chilton. They wed in 1987 and divorced in 2004. They have three daughters together namely Remy (previous name Lily, born in 1995), Emma (born in 1998), and Ruth (born in 2002). Later, he married actress and fashion designer Georgina Chapman in 2007. But in October 2017, she announced that she is leaving him. In January 2018, they divorced.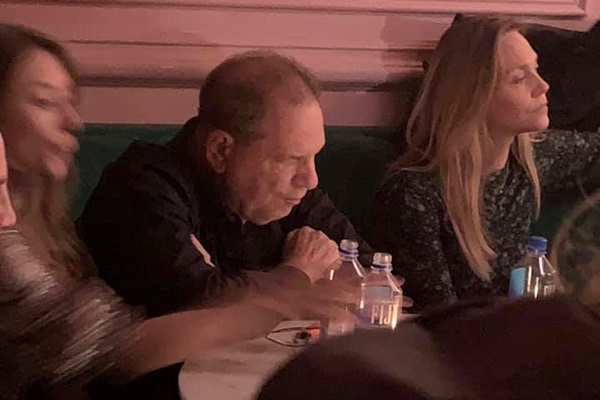 Last year, Alexandra and Harvey were seen cozying up together at hotspots such as Downtown and Socialista. In one photograph, she was seen sitting on his lap. When a woman protested to Harvey's presence in the bar, Alexandra intervened and shot back at the lady. In January, the two had stayed at Red Bank in New Jersey. They had ordered several ice creams and also lit joints in a non-smoking room. For all this, they had to pay extra.
Alexandra just puts her relationship as a friendship but said that she keeps her personal life private.