Who is Alexandre de Meyer? Know about his married life with Danielle Colby, net worth, facts on Danielle, biography
Alexandre de Meyer is an Illustrator, graphic designer, and screen-printer who works for RODEO 3D since December 2006. As per his LinkedIn bio,
"I work a lot as a graphic designer, I use Photoshop, Illustrator, InDesign, After effects. I create identities, I design t-shirt for clothing companies, I screenprint limited posters and show my work in art galleries."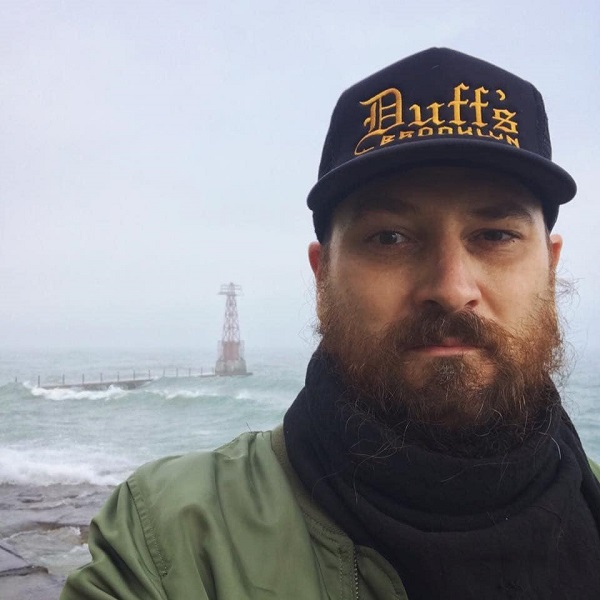 Previously, he worked as a store manager for 4 Miles 2 Memphis which is owned by his wife. He created an online store for the shop and methods of orders and shipping. Alexandre also worked as a 3D Graphic Designer for Kineka where he created 3D environments and animations.
Also read Who is Elana Rochelle Caplan? Know about her age, parents, married life with next Amazon's CEO Andy Jassy, net worth, house, biography
Married life of Alexandre and Danielle Colby
Alexandre de Meyer and Danielle Colby are married to each other since 14th February 2015. It was a secret marriage that did not last more than three years. They have not been vocal about their divorce but both are doing well since their divorce.
During their married life they did not have any children together. Danielle has two children from her previous marriage with Robert Strong. Their son Miles was born on 2nd September 1996 and their daughter Memphis was born in January 2000.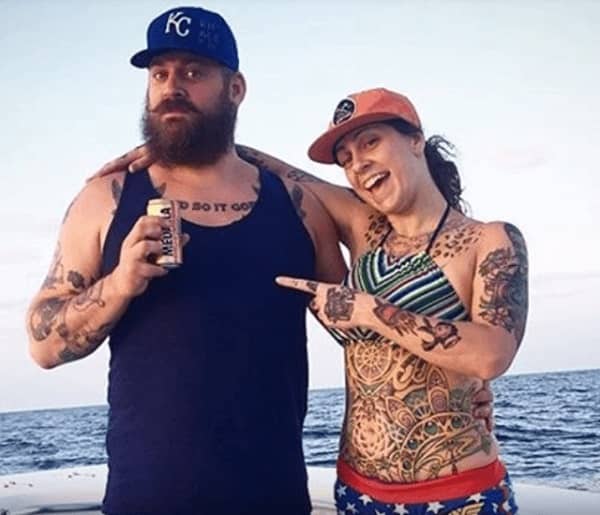 How much is the net worth of Alexandre de Meyer in 2021?
Alexandre de Meyer has an estimated net worth of $500 thousand. As per Celebrity Net Worth, his ex-wife Danielle Colby has a net worth of $1.5 million. From the year 2010 to 2020, she has worked in the TV series American Pickers. Other than that, she has worked in Tempest Storm and American Pickers: Best Of. 
She is the owner of 4 Miles 2 Memphis, which is a retro clothing based company.
Also read Who is Cindy Deangelis Grossman? All about her early life, father, failed marriage with Herschel Walker, net worth, biography
Few quick facts about Danielle Colby
Danielle Colby was the owner of a roller derby team and she was a player as well. She had a bunch of Irish girls on her team who wanted to do roller derby.
Danielle is a punk fan which is obvious as she has tattoos and is committed to living life in her own unique way.
Colby cited the British Celtic punk band the Pogues who are an important part of her life. She is a fan of Flaming Lips, Butthole Surfers, Guttermouth, the Dead Kennedys, and other punk bands.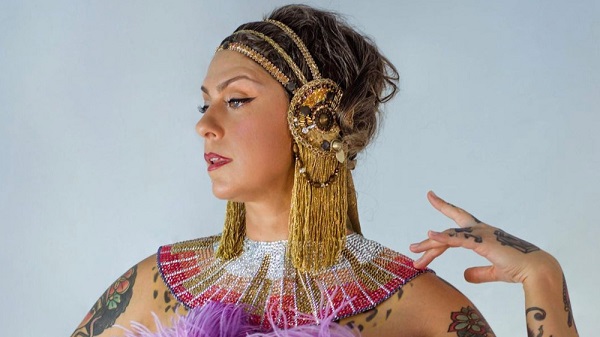 Danielle has a big tattoo of a fly on her forearm. On her knuckle, there is 'HOLD FAST' inked. Those tattoos are done by an artist named Chewie.
Colby is a burlesque performer and as Dannie Diesel, she performed with a shimmering wardrobe of gowns, gloves, and props.
She is involved in philanthropy. She donated her time, money, and publicity to more than a few charities, organizations, and causes.
Short bio on Alexandre de Meyer
Alexandre De Meyer is a graphic designer from France. He rose to fame due to his relationship with actress Danielle Colby during 2011. Read more bio…