Alexis Bellino is engaged to her boyfriend, Andy Bohn!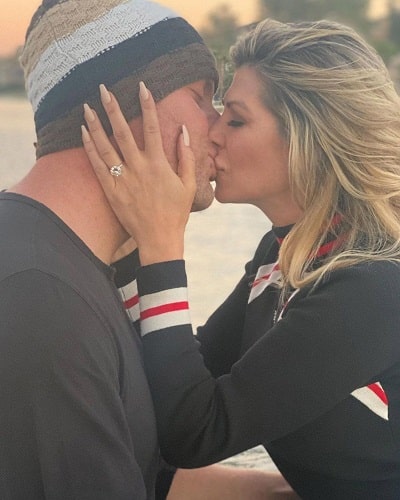 RHOC star, Alexis Bellino has some good news to share with her followers and fans. She is engaged. Her boyfriend Andy Bohn proposed to her and she said YES! Alexis shared the news on her Instagram and this paves the way for her wedding to Andy in the future!
Alexis Bellino and her engagement
The reality TV star Alexis Bellino is elated. Her boyfriend, Andy Bohn has taken their relationship to the next level. He went down on one knee and asked for her hand in marriage. Alexis said yes and she shared this happy news with her fans on social media.
On Friday 18 December 2020, Alexis uploaded a photo of the couple kissing and the new engagement ring was sparkling on her ring finger.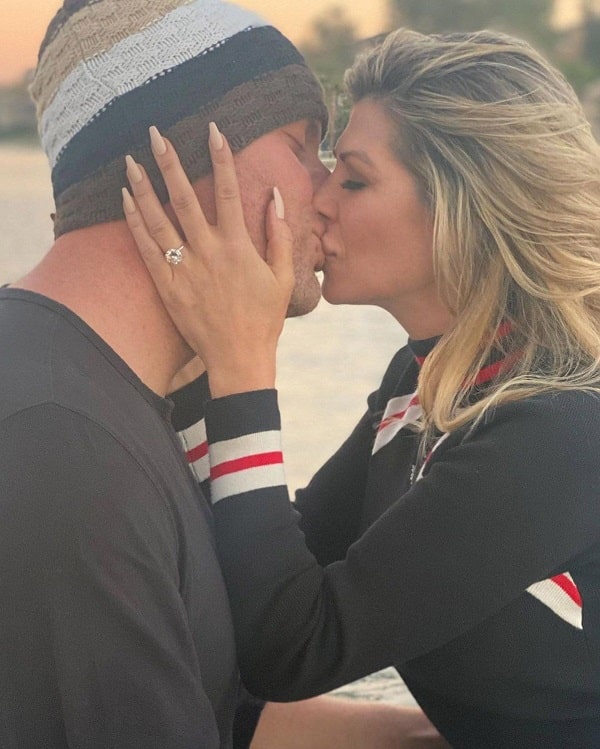 Below this romantic photo, Alexis, 43 wrote:
"One good thing actually came out of 2020. Yes, @acbohnz. I'm all YOURS. #engaged."
It was a cute photo of the two and the engagement ring also looked to be a precious and expensive one. Her excited and thrilled fans started commenting below the post and her fellow castmate Jo De La Rosa wrote:
"Awwww, congratulations beautiful girl!!! I'm so freaking excited for you!!!!! 🙈💕."
Lydia McLaughlin exclaimed:
"Yeahhhhhhh!!!!"
Tarek El Moussa posted:
"Congrats!!!!!"
The couple's relationship
Alexis had finalized her divorce with her ex-husband Jim Bellino around two years back. She began a relationship with Andy Bohn after that. They went public with their relationship in February 2019. At that time, she shared a photo on her social media.
It showed her embracing Andy, 41  and both were wearing Los Angeles Rams shirts. This was before the Super Bowl. She had put the hashtag 'Love is in the Air' and also called Andy 'My forever'.
In the pic, film producer Andy's hand was on her stomach. But she clarified that she is not pregnant but would want to have children with him.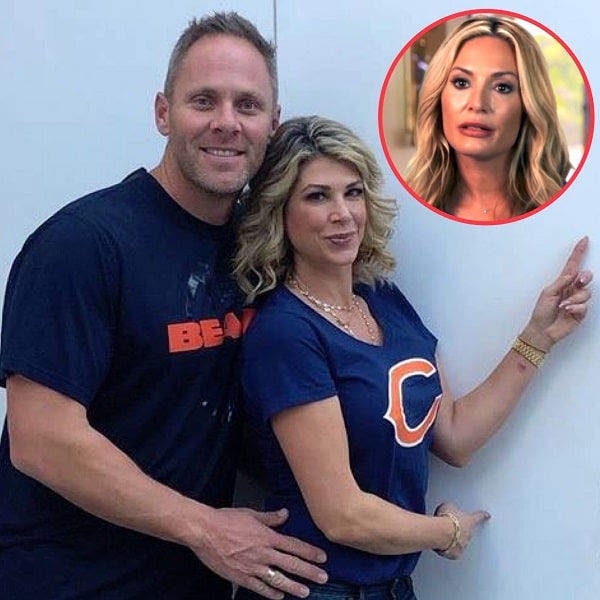 She had written:
"No I'm not preggers, he is holding my hand. But we wouldn't mind one more in the future."
Alexis and her time with Jim Bellino
The reality TV actress, Alexis and her former husband Jim were married for 13 years before they called it quits. They had wed in 2005 and divorced in 2018.
They share three children. These are son James who is 13 now and twin daughters, Melania and MacKenna who are both 12 now. Jim is 58 and from South Carolina.
He is a businessman. He owns the Sky Zone and Trampoline Park. Jim holds an Associate of Practical Theology degree obtained from the Christ for the Nations Institute.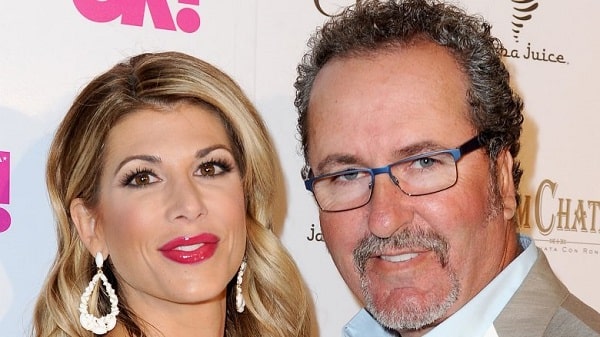 The reason for the divorce was said to be adultery, excessive drinking, drunken brawls, stealing money, computer hacking, and physical threats, Star magazine revealed in 2009.
Before him, Alexis was dating and had married Jeff Barry in 2002. They have no children together but they divorced in 2004. Jim and Alexis are co-parenting their children together and hence remain friends even after their divorce.
For the complete bio of Alexis Bellino, click here