Who is Alexis Welch? How did Alexis Welch and Amar'e Stoudemire meet? Find everything about their married life, children and net worth
Alexis Welch is an actress and director. She has acted as Elizabeth in the 2007 movie Disintegration. Her directorial work includes Cancer Fairy and What Makes Your Team Special. Similarly, as a makeup artist, she worked in Charlie and the costume department in Unveiled. Welch is the wife of Amar'e Stoudemire.
How did Alexis Welch and Amar'e Stoudemire meet?
Alexis Welch and Amar'e Stoudemire met each other in  Phoenix at a party thrown by rapper Nelly when they were both 19. It was the year 20002 and Stoudemire came fresh out of high school and he was selected as a first-round NBA draft pick for the Phoenix Suns.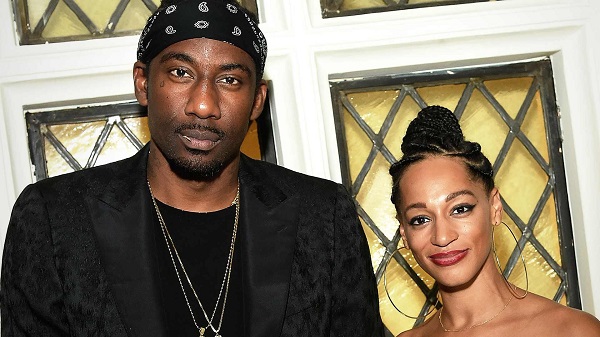 Alexis and Amar'e were in the backroom as they weren't of legal drinking age. Amar'e spotted her and walked over to her and introduced himself. Amar'e revealed,
"The night before we met, I'd said a prayer for the type of woman I wanted as my wife. Alexis and I started talking about her life, her family, what her future plans were—a real conversation."
Stoudemire was astonished by their connection that night and knew immediately that Alexis had a good spirit.
Also read Who is Tommicus Walker? How did he meet LeToya Luckett? Know about their married life and children
Alexis and Amar'e's married life and children
After dating for years, Alexis and Amar'e wanted to take their relationship forward. They walked down the aisle on 12th December 2012. They celebrated their wedding in a private ceremony in Miami Florida. Their reception was held on 29th June 2013 at Vizcaya Museum and Gardens. Many NBA players attended their ceremony.
Together they have four children. Likewise, their daughter Ar'e Stoudemire was born in 2005, son Amar'e Carsares Stoudeemire Jr. was born in 2005, daughter Assata Stoudemire born in 2008, and son Alijah Carsares Stoudemire born on 21st May 2003.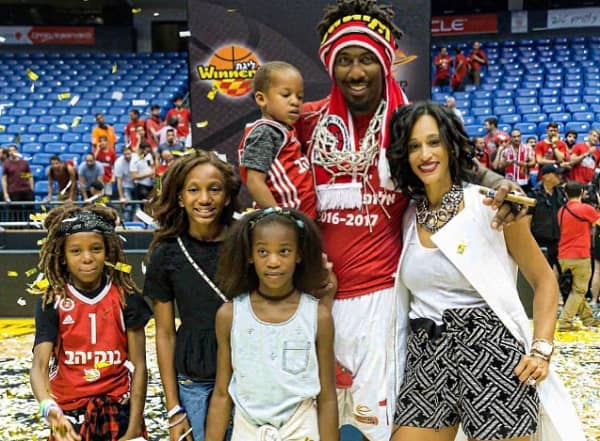 Their married life was going well until October 2018 when Amar'e filed for divorce from Alexis. But he did not give her the legal papers instead asked for an extension to do so in February 2019. In the divorce documents, he filed a petition for dissolution of marriage with minor children against Welch, citing their marriage as irretrievably broken. They did not get divorced and remained married.
Also, he revealed that they signed a prenuptial agreement that covers all issues of property or spousal support. But he decided not to divorce his wife. The  Florida judge dismissed the divorce filed by Stoudemire after he failed to file the proper documents to move it along.
How much is the net worth of Alexis Welch?
Alexis Welch has an estimated net worth of $1 million. Her husband Amar'e Stoudemire has a net worth of $70 million. His salary is said to be $1.499 million. In late 2014, he purchased a 185-acre farm in historic Hyde Park, New York.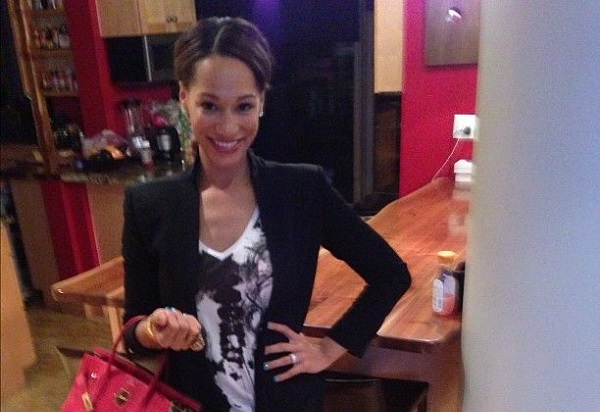 Likewise, he has a house in Florida which consists of a gorgeous pool, movie theater, game room, and a nine-car garage. It has six bedrooms and bought it for $3.7 million.
Also read HGTV star Mina Starsiak Hawk Welcomed Her Second Child, Daughter; Reaction Of Her Son Jack Meeting His Baby Sister For The First Time!
Short bio on Amar'e Stoudemire
Amar'e Stoudemire is an American retired expert basketball player of the National Basketball Association. He played for 15 years of his career and currently holds his profession as an actor and producer. Read more bio…