Who is Alfre Woodard's husband, Roderick Spencer? Know about their more than 3.5 decades long married life, children, net worth, biography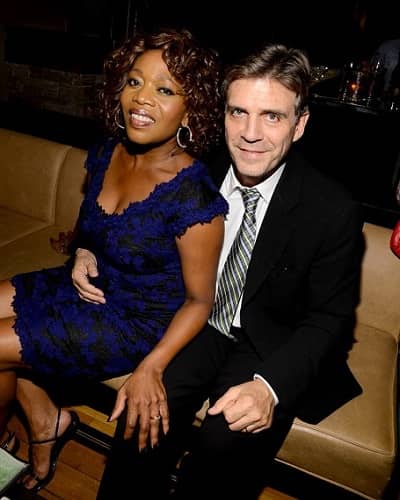 Roderick Spencer is the writer at Circle of Confusion. Roderick is the owner of the film & television company Miss Maglashan Productions and writer of the original film JUANITA. The actress of the movie was his wife Alfre Woodard who was nominated for Oscar.
He has been working at Circle of Confusion since January 2016. Spencer is the owner of Miss Maglashan Productions, Inc. Likewise, he is the owner of 151 West 120th St. LLC.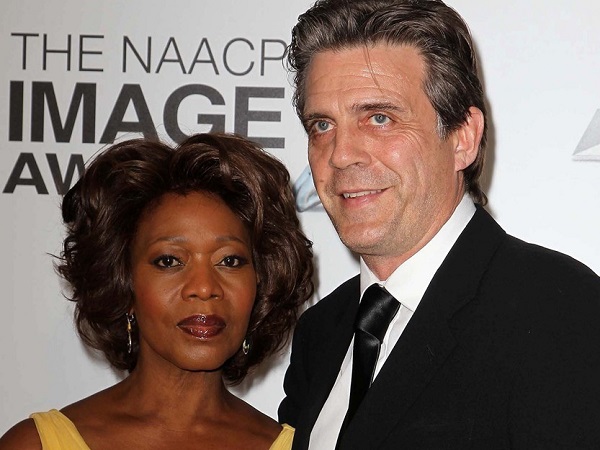 Roderick also co-founded Artists for a New South Africa in the year 1989. He is the screenwriter and producer of Miss Maglashan productions.
He has acted in Malcolm in the Middle, It's a Living, L.A. Law, St. Elsewhere, and Rituals. Similarly, he has appeared in Ben Harper: With My Own Two Hands, Road to Ingwavuma, and The 36th Primetime Emmy Awards.
Roderick Spencer and Alfre Woodard's married life
Roderick Spencer and Alfre Woodard walked down the aisle on 21st October 1983. They have been happily married for more than 37 years. Their interracial marriage was criticized by the family at first. They celebrated their 36th Wedding Anniversary last year.
Alfre said,
"Love will demand things that are impossible. Marriage is about putting both feet in the boat and rowing out in the middle of the lake…. [It] is a partnership that you continue to grow."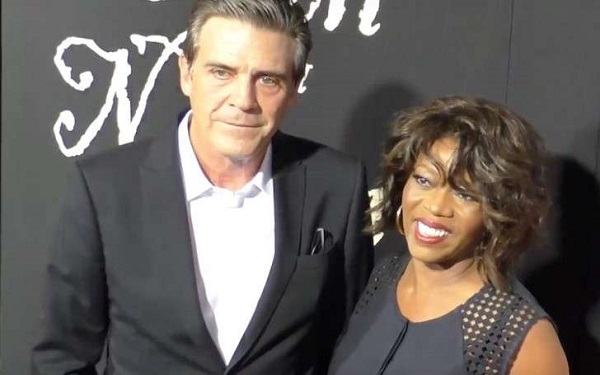 They are inseparable and have been together for years now.
Also read Insight on the life of real estate agent Brandon Charnas! Know about his married life with Arielle Charnas, Covid-19 controversy, age, social media, biography
Roderick Spencer's children
Roderick Spencer and his wife Alfre Woodard does not have children of their own. On 29th September 1989, they adopted a daughter Mavis Spencer. Similarly, on 12th November 1993, Roderick and Alfre adopted second child Duncan Spencer.
Mavis has been riding horses since her childhood. It is said that she sat on the horse for the first time at the age of 2. She is considered to be one of the top riders of her generation.
She fell on the ground from the pony at the age of 5, she said,
"I think my parents thought my love of riding would be over right then and there, but it was just the beginning,"
Through her teen days, she competed as a junior rider and she won individual silver and team silver medals in the 2008 Adequan/USEF National Junior Jumper Championship.
Similarly, in the year 2009, she traveled to Australia for the Youth Olympic Festival as part of the U.S. team, where they competed on borrowed horses and won an honorable fourth.
At the age of 18, she started working for jumper rider Kent Farrington as a working student, and as a groom. She groomed horses, mucked out stalls, and did every hands-on task and chore.
Mavis worked as a groom for professional circuit rider Lorenzo de Luca. She accompanied Luca to the World Equestrian Games in France. Likewise, Mavis was Miss Golden Globe 2010.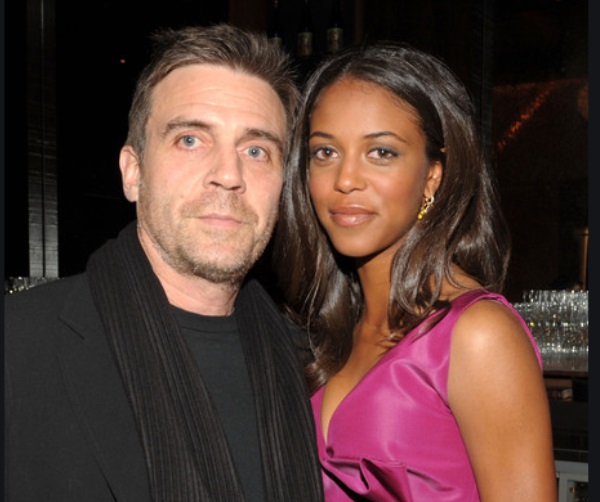 How much is the net worth of Roderick Spencer?
Roderick Spencer is a writer and producer who has an estimated net worth of $2 million. He produced wrote and produced the film, Juanita. His wife Alfre Woodard has an estimated net worth of $13 million.
Her film work includes in Fatherhood, The Lion King, Juanita, Clemency, Saint Judy, Burning Sands, Captain America: Civil War, Knucklehead, Mississippi Grind, Annabelle, 12 Years a Slave, The Door, Reach for Me, AmericanEast, and more.
Her TV series work includes in Make It Work!, See, Empire, A Series of Unfortunate Events, Luke Cage, State of Affairs, The Last Ship, Cooper, Private Practice, Grey's Anatomy, Memphis Beat, Black Panther, and more. They have a house in Santa Monica, California.
Also read Insight on the happily married life of Paige O'Brien and Josh Peck! Know about her early life, children, net worth, social media, biography
Short bio on Alfre Woodard
Alfre Woodard is an American actress and producer who is immensely famous for being an actress in the Off-Broadway play 'For Colored Girls Who Have Considered Suicide When the Rainbow Is Enuf'. She is also known for her versatility and has won the 'Emmy Award' four times along with a 'Golden Globe Award' and three 'Screen Actors Guild Awards'. Read more bio…