A Glance at the Life of Ali Fedotowsky, her Wedding, Children, and recently Found Family!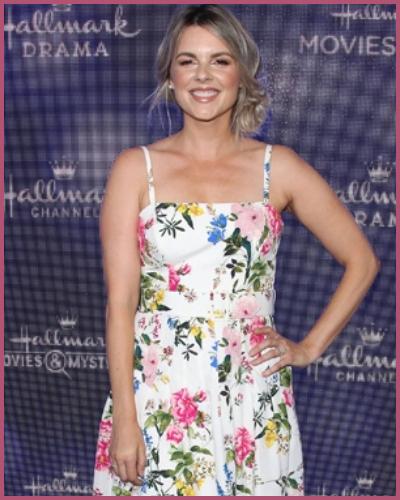 Ali Fedotowsky is the American entertainment journalist married to Kevin Manno in 2017.
The Bachelor nation alum Fedotowsky shares two children, daughter Molly, 6, and son Riley, 4 with Manno.
Interestingly, she recently found a family member, half-sister after a DNA test.
---
Ali Fedotowsky, 37, is the former Bachelor nation cast who is happily married to Kevin Manno, 39!
A Glance at the Wedding Life of Ali Fedotowsky!
Kevin Manno and Ali Fedotowsky are leading 5 years of their blissful conjugal life with their two children.
Their first daughter Molly was born on July 6, 2016 months before they exchanged vows on March 3, 2017, in Palos Verdes, California.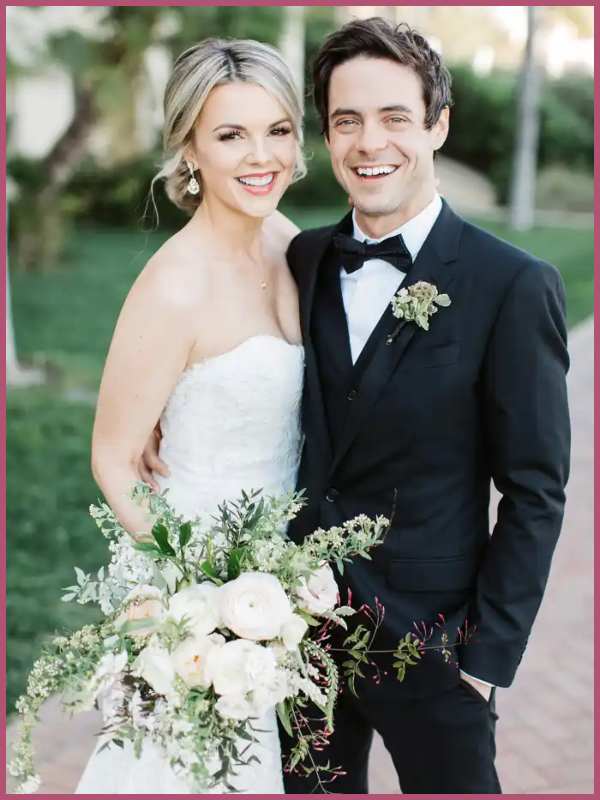 Detailing their wedding, they had a 20-minute wedding ceremony at Terranea Resort in Rancho Palos Verdes, California. Mith Niles officiated their wedding back then.
Her second son Riley was born on May 24, 2018, and is now 4. Upon being asked about her third child with Kevin Manno, she revealed,
"I am very happy with where I am with my children right now, and that is why I think I am thinking of a third baby."
She further continues about the right timing of baby no. 3 saying,
"I think I am in the sweet spot of ages where Riley is still young enough, and because he's a second child, he is still going through some of the tantrum phases"
Also, Read Meet Survivor cast Tyson Apostol and His Angle with Wife, Kids, and Family!
What's new in Ali Fedotowsky and her family life?
Ali Fedotowsky, the former Bachelorette star recently revealed a week ago in Juen 2022 that she learned through DNA that she has a half-sister!
The journalist cum reality TV personality had the best days of her life with her sister, Tonya, and Tonya's husband and two children when she says,
"All people that I didn't even know existed just one year ago."
Further, she explains how attached she feels to her newly found family member, and continues interest in making her a friend if she was not the sister. From her experience, she says,
So crazy how life can change so quickly. I think I told you guys this before but I've always wanted a bigger family and I feel like my wish came true ❤️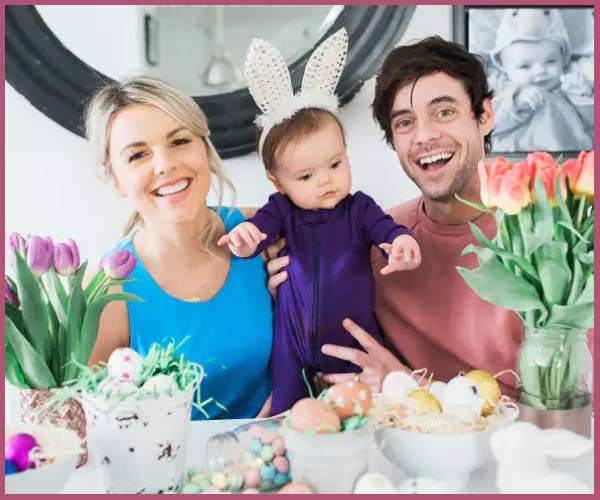 Who is Kevin Manno?
Kevin Matthew Manno is an American television and radio host married to Bachelor nation cast, Ali Fedotowsky.
Kevin Manno served as a co-host of the syndicated morning radio show Valentine In The Morning from 2013 before quitting in 2021. Read more bio…
Also, Read Jen Psaki Leaves her White House Job to Focus on her Kids!