Ali Wong enjoying her flight with her toddlers! Know about her father, husband and net worth
In 19th July 2019, Ali Wong posted a picture of her and her kid's photo on a plane. She wrote,
"Flying with kids is extremely easy and refreshing,"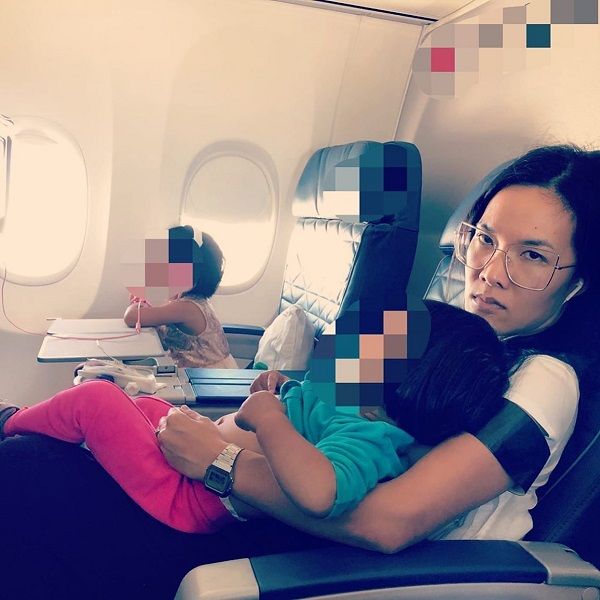 Similarly, she added,
"Especially when they both just want to sit with Mommy, while Daddy is free to eat BBQ sliders and watch Veep."
On the photo, it looked like the kids were having the best time of their lives. She was sitting uncomfortably with one kid in her lap and another kid was unwrapping snacks.
Who is Ali Wong married to?
Ali Wong is a married woman as she married Justin Hakuta. He is the son of Ken Hakuta. They married on 27th November 2014. They welcomed a daughter named Mari in the year 2015. After that, they had their second child in December 2017. Her husband is a Filipino-Japenese entrepreneur and he is known as a Vice President of a multimillion tech company called GoodRx.
Also read Why did Alexis Bellino's ex-husband sue Comedian Heather McDonald? Know about her married life, children and net worth
Ali Wong has a supportive father
Ali Wong recently went on Jimmy Kimmel Live. There she told an emotional story about why she decided she'll hand over her iconic "Baby Cobra" dress to the Smithsonian for display. She told the host that her father Adolphus Wong had grown up in a one-bedroom apartment in San Francisco's Chinatown.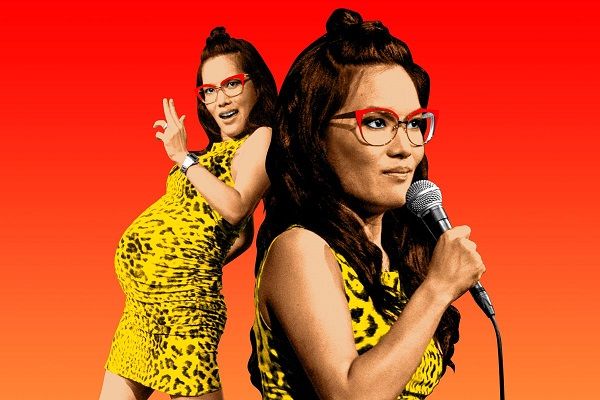 There was no running water working his ass off to study and become this anesthesiologist to provide the best life possible for me and my siblings. She said,
"Even when I was struggling, he was so supportive,"
She talked about her father's death and said,
"When he died, I was still struggling, and I'd think about him seeing that costume at the Smithsonian and he would probably be outside the museum every day,"
When her father came to her show she told a really filthy joke and announced that her father was present there. Her father would be standing up and proudly gesturing as if he won Indy 500 or conquered the Everest.
Ali Wong's life and career
American writer Ali Wong was born on 19th April 1982 in San Francisco, California. She was born to Adolphus Wong(father) and Tam Wong(mother). Similarly, her mother emigrated in the year 1960 to the United States. She has three siblings Andrew Wong(brother) and Mimi Wong(sister).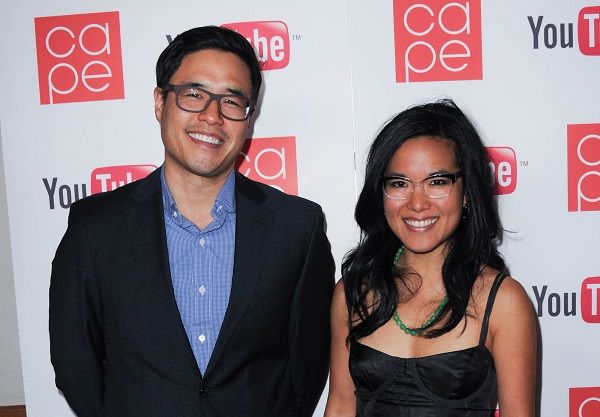 Likewise, she graduated from San Francisco University High School in the year 2000. Also, she graduated from summa cum laude from UCLA. She majored in Asian American studies. She tried stand-up for the first time at Brainwash Cafe. Moreover, she has an estimated net worth of $2.5 million.
Also read Funny Anecdotes! American comedian Rosie O'Donnell on her lesbian relationship with partner police officer Elizabeth Rooney!
Short bio on Ali Wong
Ali Wong is an American, writer, and stand-up comedian. People mostly know her for her Netflix stand-up specials 'Baby Cobra' and 'Hard Knock Wife'. Additionally, she has also appeared in numerous television series including 'American Housewife', 'Are You There, Chelsea?' and 'Black Box' among others. See more…
Source: scarymommy, huffpost