Who is World's Sexiest Athlete Alica Schmidt? Find about her age, boyfriend, Playboy, Instagram, Youtube
The World's Sexiest Athlete by an Australian magazine Busted Coverage, Alica Schmidt is a German track runner. She has helped Germany take the silver medal in the 4×400 relay at the 2017 European Athletics Under-20 Championships.
Alica has returned to her training after she took a month break due to the coronavirus lockdown. She is hopeful of taking part in the Tokyo 2020 Olympic prior to the COVID-19 crisis – competes in the 400m event.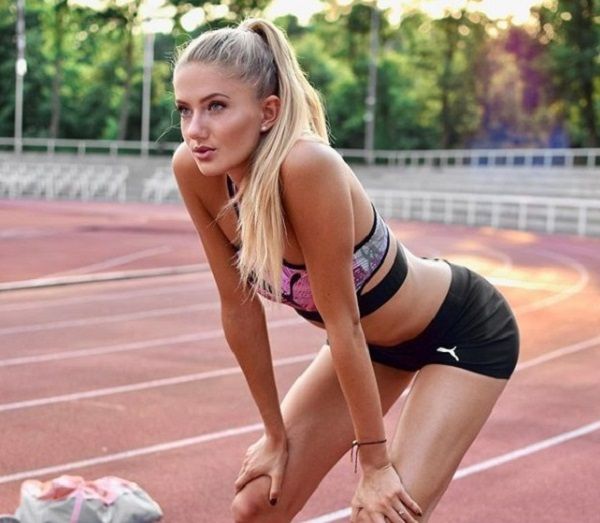 Likewise, she has starred at junior level for Germany after she and her teammates claimed the silver medal in the 4×400 relay at the European Athletics Under-20 Championships in 2017. Also, she got a bronze in the same event in the U23 European Championship in 2019.
Schmidt revealed through her Instagram account that she has returned to training in April. She wrote,
"I can finally train on the track again. The last month I did everything alone or in pairs outside. I am so happy to be able to train in the stadium again as usual even if nature was not that bad for the training session!"
Also, she shared a picture of her on the track and wrote,
"My week off (because of my wisdom tooth) is almost over now. I hope I can start training again on Monday. It is so strange to have so much more time now for other stuff."
Also read Athlete cum model Lauren Wasser has double amputation due to TSS! Are females who use tampons at risk for this handicapping and life-threatening illness?
What's Alica Schmidt age?
With such great achievements and many more to come, Alica Schmidt is just 21 years old and achieved the silver medal at just 19 years old. Alica was born on 27th December 1998 in Worms, Germany.
Alica Schmidt Declared Sexiest Athlete
Alica has gained the attention of many magazines and websites. By Busted Coverage, she was named Sexiest Athlete in the World in 2017. But for the athlete, sports come first. She said,
"I do not know why I got this title. Sport comes clearly first. There are thousands of girls on Instagram who look good but having many fans doesn't make you interesting. That's just competitive sport for me."
It seems like she wants to be known more by her sports achievements.
Alica Schmidt's boyfriend
Alica Schmidt is in a relationship with Fredi Richter as per sources. She is not open when it comes to her love life. But they have made their relationship public. Back in 2018, they were spotted kissing.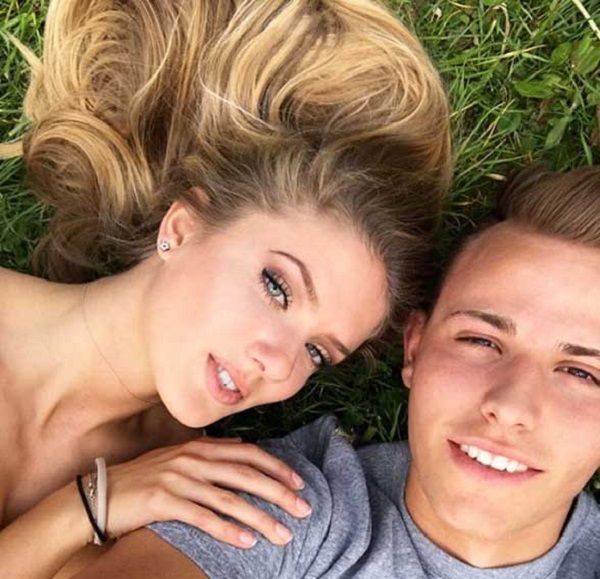 There is no much known about their relationship.
Why Alica Schmidt turned down 'Playboy'?
After being named the 'Sexiest Athlete' she was offered by many modeling agencies. As per sources, 'Playboy' offered more than USD 2 million to her to turn model for the magazine. But she turned down all of those just to concentrate on her athletics career.
She claims that she might go into modeling later in her life but now Sports and wining goal medal for her country is her first priority. Schmidt trains six hours every day and is working very hard. Similarly, a famous German sports manufacturing brand has appointed her as its ambassador giving her career a much-needed boost.
Also read Olympic Athlete Lolo Jones Revealed She Is Still A Virgin; Says Will Break Her Virginity Only After Marriage!
Puma Sponsorship
Even though she has turned down many modeling offers. But she has been sponsored by Puma as seen on her Instagram. As it takes athletes years of winning medals and championships before they get a decent sponsor. As the bigger companies like to see a proven record of success before they attach their name to an athlete.
She has already been sponsored by such a big company which is a big deal. Alica has called herself a Puma Athlete in her Instagram bio. On 19th February 2020, she posted on her Instagram,
"Anzeige/ Back home from London???? Had an amazing time with the #PUMAFam???????? We tried out the new #ZONEXT and did some Hiit workouts ???????? I'm so thankful being part of the Puma team❤️ always a pleasure to met so many inspiring people!"
How active is her online presence?
The gorgeous athlete Alica Schmidt is not lesser than any model. She has gained 846k followers on her Instagram account. She uploads her beautiful pictures on Instagram. Her toned athlete body has helped her gain a lot of followers.
Other than Instagram, she is not active on Facebook and Instagram. But she has a YouTube channel with almost 3k subscribers. She has posted just one video which is about running motivation and why running should be done. Her video has gained thousands of views and she posted it almost 2 years ago on 9th June 2018.