Who is Alicia Etheredge? Insight on her marriage with Bobby Brown, children, age, wedding, law, arrest and net worth
Producer Alicia Etheredge is known as the wife of American R&B singer Bobby Brown. Alicia has produced one episode of the 2008 TV series Outsider's Inn episode Outsiders Get Inn. Her other work includes her appearance in The Real and The Insider.
Similarly, Etheredge was asked by Bobby to work as her manager in the year 2008. Before she joined his team, she also had the experience of working for music and sports stars Macy Gray and Magic Johnson. Alicia revealed about working with her husband and said,
"There is always conflict at times that arises. I think it's just when the two overlap."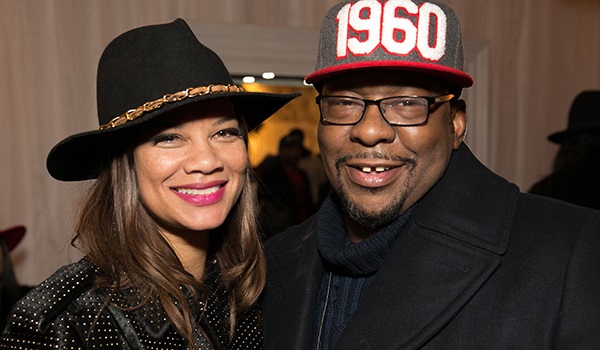 How did Alicia Etheredge and Bobby Brown meet?
Alicia Etheredge and Bobby Brown met each other at a young age. Both were young and became friends. Bobby said,
"We met many years ago, many years ago,"
He added,
"I believe I was about 18, and we were at a dance place, where people just go and work out their new moves … I met her there, and we became friends. We all hung out."
In a podcast, Bobby and Alicia talked about the beginning of their relationship. They revealed that they were very young at a dance studio in L.A where people go practice their dance moves with their dance groups. They were with each of their crew members and had several friends in common and started being friends.
Bobby said,
"I got my passion back for music and for loving myself because of her,"
Also read Facts About Julia Carey, Wife Of James Corden; How Did The Couple Meet And Learn More About Their Relationship!
Alicia and Bobby's wedding
After working together for a while their love became stronger and they started dating. In May 2010, Brown popped the question while performing at the Funk Fest in Jacksonville, Florida.
Alicia accepted his proposal and they got engaged. On 18th June 2012, they walked down the aisle of fewer than 24 hours of Bobby's performance in the New Edition concert in Honolulu.
Alicia and Bobby were surrounded by friends and family including Bobby's kids from previous relationship Landon, La'Princia, and Bobby Jr. Their only child Cassius also attended their wedding.
The bride wore a white strapless gown with an accompanying necklace and the groom wore a red suit and Adidas sneakers that matched those of Cassius, who served as ring bearer.
Etheredge revealed that her family and friends were against her dating Brown due to his past marriage and history of drug and alcohol abuse.
However, she followed her heart and stood by his side and supported him through working towards sobriety. It is known that they continued their work trip with the New Edition tour for their honeymoon.
Alicia Etheredge and Bobby Brown's children
Alicia and Bobby are parents of three children Cassius Brown, Bodhi Jameson Rein Brown, and Hendrix Brown. Cassius Brown was born on 30th May 2009, Bodhi Jameson Rein Brown was born on 9th July 2015 and Hendrix Estelle Sheba Brown was born on 21st July 2016.
Bobby said,
"I'm really blessed with my children, and everything that I have to do is about that. It's about love. I have a lot of love around me, and I have a lot of love that I give."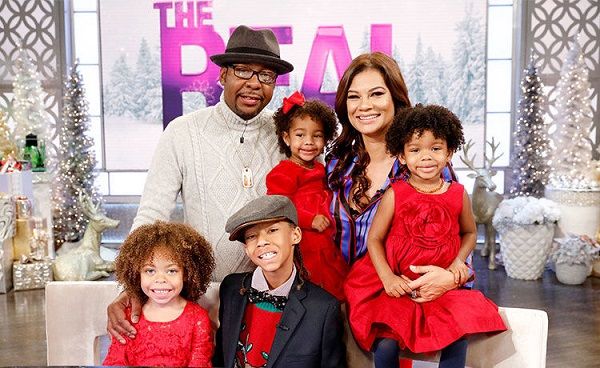 Alicia is the stepmother of Landon Brown, La'Princia Brown, Bobby Brown Jr., and Bobbi Kristina Brown. Bobbi was found face down and unconscious in a bathtub in her Georgia home and was in a coma for months until her death. Unfortunately, she expired on 26th July 2015.
What is Alicia Etheredge's age?
Alicia Etheredge was born on 21st December 1973 in Los Angeles, California. She was born in Culver City and she is 46 years old at present. Alicia belongs to a family of entrepreneurs. She graduated from Howard University and has interests in traveling, dancing, and cycling.
Her sister Kim Etheredge is known for her business as she is the co-founder of a hair product line called Mixed Chicks. Similarly, her brother Justin works in the film industry. When it comes to her parents, she is quite private and has not disclosed anything about them.
Also read Insight on the married life of Lakiha Spicer and Mike Tyson! Know about her age, parents, legal issues, arrests, relationship, children
Alicia's trouble with the law & controversy
On 9th February 2006, Etheredge was arrested for driving under influence and served 209 hours of community service as given by the authorities. But her probation was dismissed later by court warrant with a penalty of $10,000.
She became the part of controversy again in September 2018 when Bobby's sister Leolah Brown Mohammad talked about Alicia's part in her brother's documentary The Bobby Brown Story. She insisted that her brother lied about Etheredge's ill behavior towards her family members. Leolah claimed that her brother is totally being controlled by his wife and prevented him from giving money to his own mother for her medications.
How much is Alicia Etheredge's net worth in 2020?
As per Celebrity Net Worth, Alicia Etheredge has an estimated net worth of $500 thousand. Similarly, her singer husband has a net worth of $2 million. His studio albums are King of Stage, Don't Be Cruel, Bobby, Forever, and The Masterpiece.
Short bio on Bobby Brown
Bobby Brown is an American R&B singer-songwriter, occasional rapper, dancer, and actor. He has enjoyed success with his second album in 1988, Don't Be Cruel, which spawned a number of hit singles which includes the self-penned "My Prerogative", and the Grammy Award-winning "Every Little Step". Likely, Brown had a string of top ten hits on various Billboard charts between 1986 and 1993. Read more bio…