Alinity Divine suspended from Twitch? Know about her past controversies, animal abuse, mental health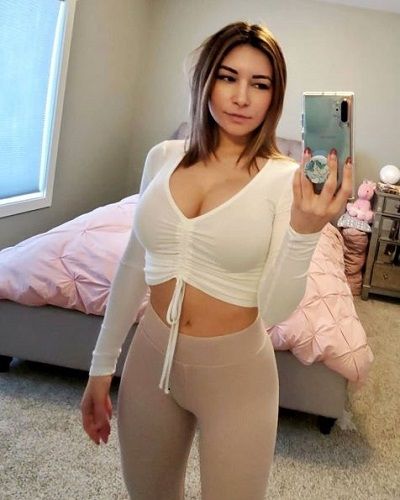 Many people are using Twitch as it focuses on video game live streaming. But many news comes out daily about the live streaming platform. The recent news is of Natalia Mogollon who goes by the name Alinity Divine on Twitch. She has been in many controversies in the past as well.
As per her Twitter post, she has been suspended for 3 days from Twitch. She had a wardrobe malfunction which has been labeled as 'pornographic content'. After the incident, many calls from other streamers are out there to get her banned from the platform.
She had a reaction that seems like she was shocked when this happened and she immediately got the video deleted. But people are trying to frame her for the wardrobe malfunction. Twitch has now banned her. On Twitter, she wrote,
I'm getting a suspension YES! Our hard work finally paid off good job guys pic.twitter.com/dNomMydQ8E

— Alinity (@AlinityTwitch) April 26, 2020
Also read Jeremy Kyle show has been suspended from ITV indefinitely! Know the reason behind this major step!
Does Alinity Divine abuse animals?
Having many pet animals, it seems like Alinity is fond of animals and like having pets. But on one of her videos, she was seen sitting in front of her screens wearing a pair of white headphones and a pink t-shirt when her cat hops up an obstructs her view.
She threw the cat over her shoulders to the floor. Her behavior made many people upset about the way she treated her cat. Likewise, her video caught the attention of the Society for the Prevention of Cruelty to Animals (SPCA) and People for the Ethical Treatment of Animal (PETA).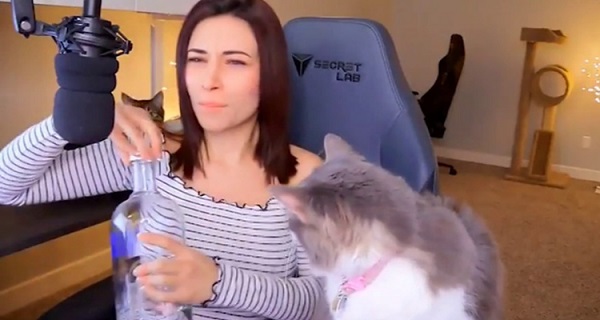 SPCA wrote on Twitter,
"A formal cruelty complaint regarding this matter has been filed with our Animal Protection department and is currently under investigation,"
Likewise, PETA wrote,
"Take a stand for cats & please remove Alinity from @Twitch immediately. She is using the platform to post animal abuse, which sends a dangerous message to anyone watching her videos. Cats are not props to abuse for more views ????"
Alinity Divine's mental health
Nowadays, anxiety and depression is a major problem. Alinity was also one of the survivors of depression. Likewise, she revealed that video games and her online community helped Alinity cope with depression and bipolar disorder.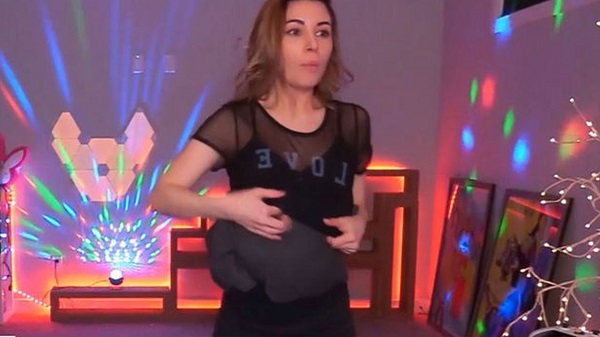 Alinity tried attempting suicide thus went to the doctor. Also, she was diagnosed with bipolar disorder. On her video of 31st May 2017, she talked about her mental health and history with bipolar disorder, depression, anorexia, and bulimia.
She added,
"It is very important that you reach out for help, to a health care professional, to a doctor, to a psychologist, to a psychiatrist. It is very important that you talk to somebody about your pain,"
Also read Alicia Vitarelli on the show Live with Kelly and Ryan! Know about her husband, daughter and health issue
Previous ban from Twitch
This is not the first time Alinity is banned from Twitch but back in May 2019, she was temporarily banned when she showed pornographic images. But it was not intentional as somebody hosted her for 1700 viewers. When she went to check the stream it was porn due to which her account got suspended.
Source: Heavy, Metro, Twitter, Essentially Sports