Alisan Porter is pregnant with third child -1st with boyfriend Justin de Vera! Know about her married life and net worth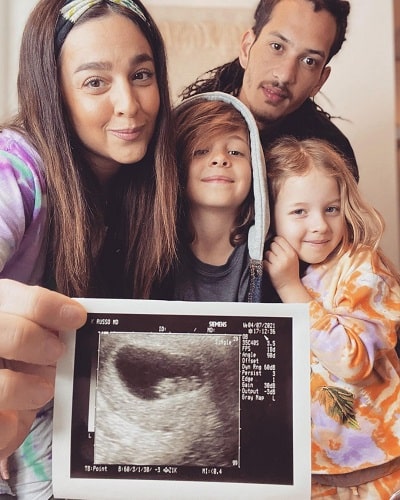 Actress Alisan Porter is expecting her first child with boyfriend Justin de Vera,
She has two children with ex-husband Brian Autenrieth,
She divorced Brian Autenrieth in 2018 after six years of marriage.
---
Alisan Porter is pregnant again!
On 24th April 2021, Alisan Porter announced that she is pregnant with her third child who happens to be her first child with boyfriend Justin de Vera. She already has a son Maison Blaise and Aria Sage with ex-husband Brian Autenrieth. She announced the pregnancy on Instagram with a family photo holding ultrasound of the upcoming baby.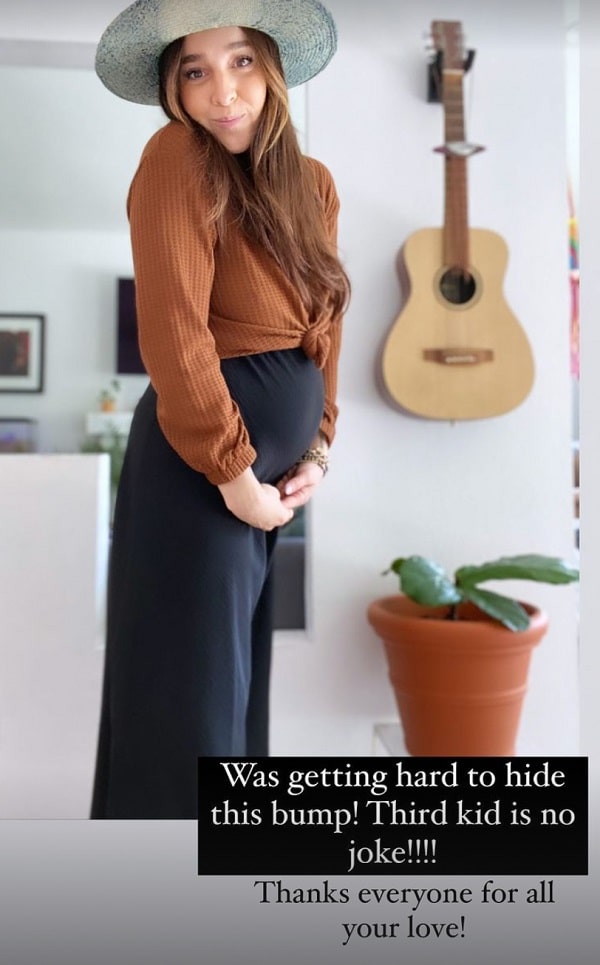 Porter wrote,
"We always knew you would join us. We dreamt of you. Also, we talked about you. We felt you just outside the realm of reality. But, now you're here. We are all so excited in our own way. For me, I wasn't sure I would ever experience this again. Motherhood is the most sacred role of my life and I feel so incredibly grateful to do this once again."
Alisan revealed that for her kids having another sibling is a huge change but they always wanted one. They have named the upcoming child Beeshy whose due date is in early November.
Also read Dean Hashim expecting a child with Filipino girlfriend Rigin Bado! What happened between Dean Hasim and brother Tarik Myers?
Failed marriage of Alisan Porter and Brian Autenrieth
Alisan Porter and Brian Autenrieth were friends for 13 years before they decided forever. They started dating each other when she was 18 years old but they ended their relationship soon after. Eventually, they got back together and have been with each other since then.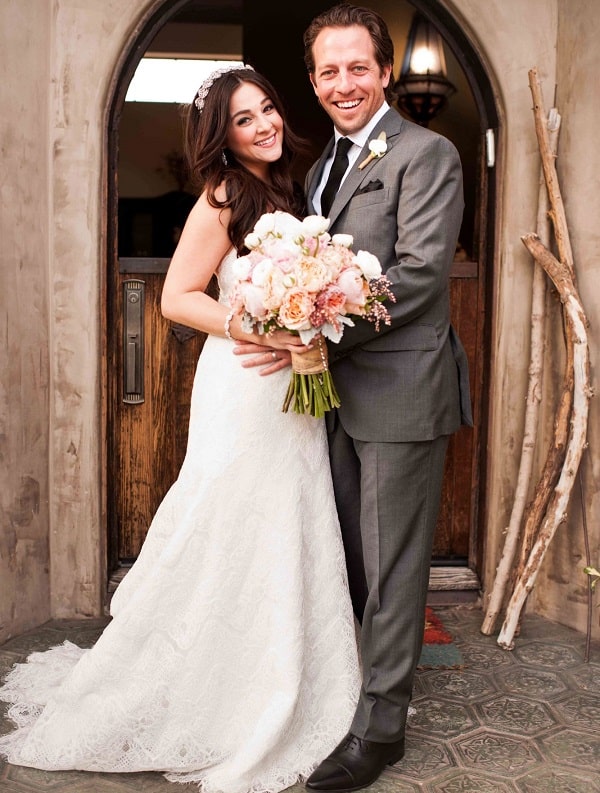 They walked down the aisle on 10th March 2012 at the Diablo Dormido – a Californian ranch located in the Santa Monica Mountains. For her big day, Alisan wore a beautiful R-Mine vintage lace dress. They invited around 100 friends and family to join them in their wedding ceremony.
But their marriage fell apart after five years of wedding and announced their separation in 2017. Porter wrote on Twitter,
"In a sad and honest note Brian and I ended our relationship in March. We remain close friends and are committed to always doing our best for our amazing kids. Thank you for the support and have a beautiful holiday. Xo A."
How much is the net worth of Alisan Porter?
Alisan Porter has an estimated net worth of $500 thousand. She has worked in films like Homesick, Parenthood, Stella, I Love You to Death, Curly Sue, Shrink Rap, The Ten Commandments: The Musical, Meet Dave, and Every Little Step. Her television work includes Pee-wee's Playhouse, I'll Take Manhattan, Family Ties, Chicken Soup, Perfect Strangers, When You Remember Me, The Golden Girls, Undressed, and The Voice.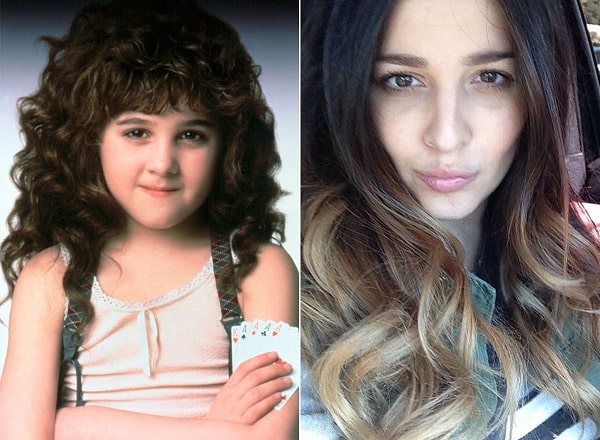 On 9th October 2009, Alisan released her first album Alisan Porter and on 24th November 2014, she released another album Who We Are. She released another album Pink Cloud on 13th September 2019. Her singles are Down That Road, You've Got a Friend, Somewhere, Desperado, Cryin, Let Him Fly, Stay with Me Baby, Stone Cold, and more.
Also read Topher Grace became a father for the second time! All about his wedding to Ashley Hinshaw and net worth in 2021
Short bio on Alisan Porter
Alisan Leigh Porter, popularly known as Alisan Porter is a well-recognized American singer, actress, and dancer. Porter is best famed for Curly Sue (1991), Parenthood(1989), and Meet Dave (2008). More bio…