Alix Angelis – the twin sister of Kris Angelis is happily married and doing well career wise!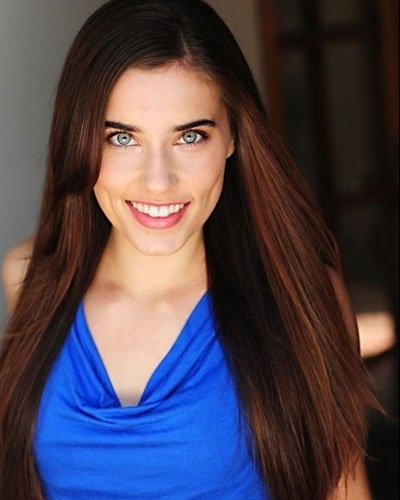 Alix Angelis is a Colombian – American actress. She belongs to a family of people working with the USA defense. She has some superb roles to her credit.
Alix Angelis and her early life and family
Alix Angelis was born in Gainesville, Florida. Her Age cannot be estimated since she has not made her date if birth public. Her parents are Diana Angelis who is an Air Force Systems engineer with the rank of Lieutenant Colonel, and James Angelis who is a Flight nurse with the Air Force and holds the rank of a Major. She has a twin sister who is also in the entertainment industry. She is Kris Angelis and is a singer and songwriter. Both the kids grew in a small farm which had an ample number of cows and retired dressage horses. There is no more information on her childhood and interests.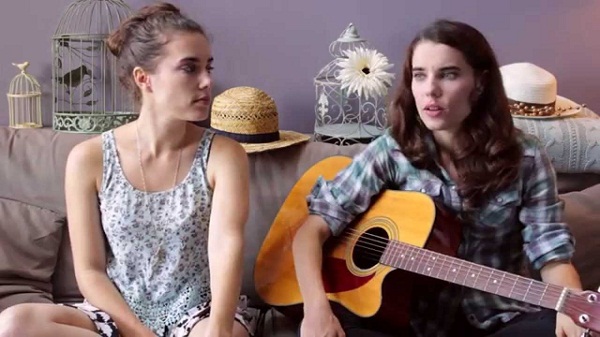 Alix Angelis and her education
Alix Angelis studied at the local school and after high school graduation, she obtained a degree in Environmental Studies from UCSB. Her interest in acting made her join NYU Tisch School of the Arts Experimental Theatre Wing (ETW). She completed her course successfully from there.
Alix Angelis and her career
Alix Angelis started in 2007 with the film Studio 60 on the Sunset Strip. She, in 2011, appeared in the short film of 13 minutes duration called Another Bullet Dodged. Her co-stars were Jennifer Landon and Vincent Cardinale who later became her husband in real-life. In 2013, Alix starred in Bananas which was, a short comedy film again of just 13 minutes duration. Aaron Rosenbloom had directed this movie and it had a score of 7.6/10 on IMDb.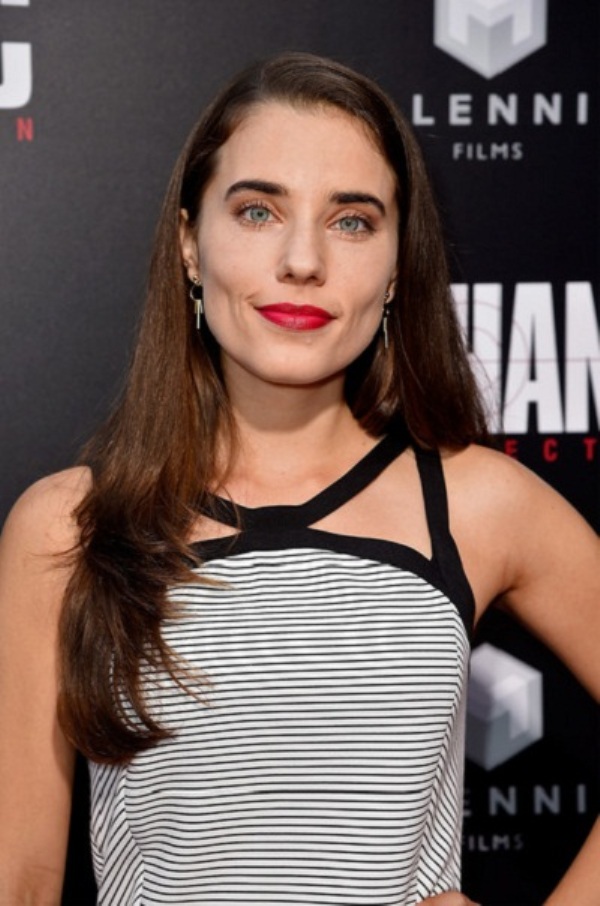 Also, read Cole Sprouse met his twin brother Dylan Sprouse's girlfriend Barbara Palvin now at Vanity Fair Oscar after-party
In 2012, Alix had done another movie called Visible Scars which is the story of a female who runs into the woods to escape her abusive boyfriend and there meets the ghost of twin sisters. She played the character of Casey in this movie.
Alix also appeared in Sister Mary's angel in 2014, I did not forget you in 2015, Monarch of Evening Time: A living poem in 2016, The magnificent seven in 2016, and Love's Last Resort in 2017.
Additionally, Alix is a founding member of the internationally-renowned physical theatre company, Not Man Apart, and also co-founder of Badcake Films.
Alix is beautiful with brown straight hair and hazel eyes. She is active on social media platforms with a fair amount of Instagram, Twitter, and Facebook followers. Alix also writes for movies and is a producer. Through all these activities, she has accumulated a net worth of around $ 700k.
Alix Angelis and her relationship and married life
Alix began dating her co-star Vincent Cardinale and after some years of courtship married on 11 October 2014. They have a happy married life and no children yet. In 2018, she uploaded this sweet message on her Instagram on the day of their 4th wedding anniversary.
It read:
"4 years married to my theatre camp crush. I still have a crush on you"
Source: puzzups.com, bornwiki