Split Alert! TikTok star Alix Earle announces breakup with baseball player Tyler Wade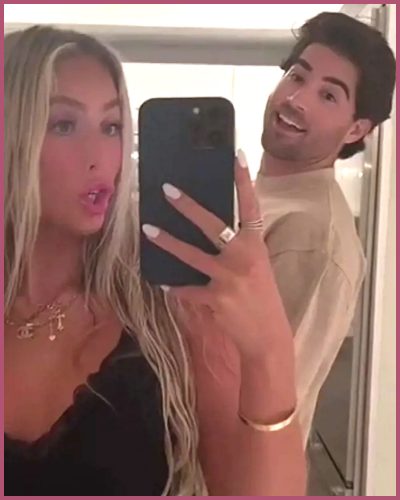 Alix Earle and Tyler Wade are no longer a romantic couple
The two parted ways after three months of dating
Earle announce her tragic breakup in her recent TikTok Live after eagle-eyed fans asked her about her recent IG posts where the athlete was missing
---
Alix Earle split with her three months boyfriend Tyler Wade
Social media sensation Alix Earle is single again. The Tiktok star, 22, has confirmed her breakup with her baseball player boyfriend Tyler Wade after three months of dating.
Earle announce her tragic breakup in her recent TikTok Live after eagle-eyed fans asked her about her recent IG posts where the athlete was missing. She said,
"We haven't been together for a hot minute. I've just been hiding it from you guys because I didn't feel like dealing with it right now. Even stuff I posted of me and my boyfriend—we were not even dating like a week or two ago,"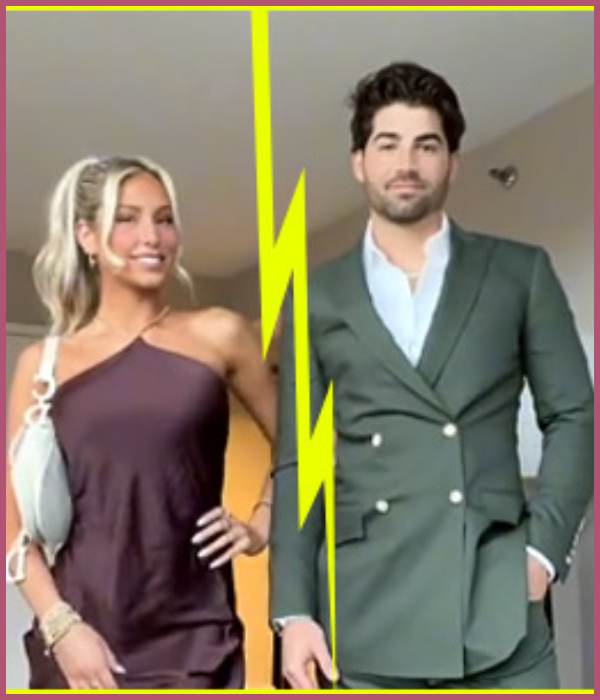 Also read Split alert! Jane Moore publicized her breakup with husband Gary Farrow on air
She then went on to say,
"We have been fighting for a bit. I just was not happy with the way I was feeling. He wouldn't post me,"

"We went to a wedding and got all these good photos together and two selfies of him, and he was like, 'Oh how many pictures should I post?' and I was thinking, 'Aw he's going to post me.'"
The social media star has already moved on from her breakup. Alix posted a video featuring her clips on a private plane while heading home for the holiday on Wednesday, December 21.
She filmed her video with the audio,
"Damn, y'all broke up? Nah, she broke, I'm up."
She then simply captioned the post,
"What would Alix do?"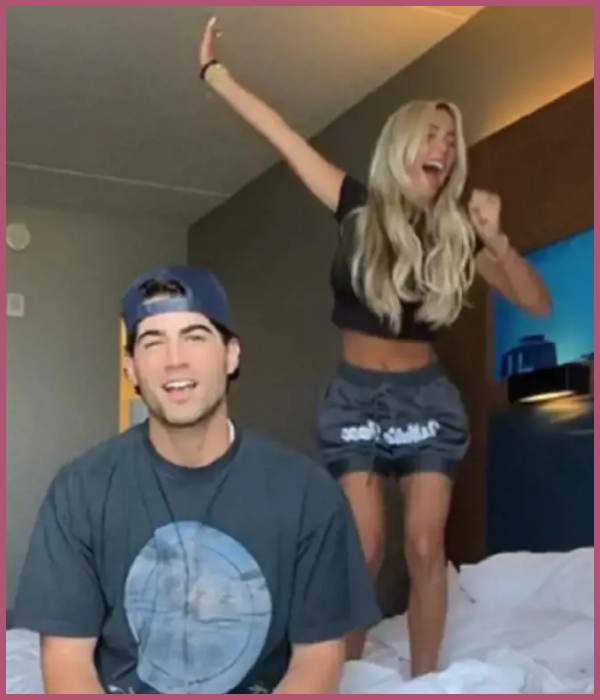 Also read Bachelorette Alum Gabby Windey Spark Breakup Rumors with Erich Schwer after Giving a Vague Response on Their Relationship!
How long have Alix Earle and Tyler Wade been dating?
Alix and Tyler sparked romance rumors in early September after she posted a GRWM TikTok where she announces getting hitched to someone. She said at the time,
"The way he asked me out was actually really cute,"
When one of her fans asked her, "Is it the baseball guy in your comments lol," if she was dating then she was quick to respond,
"Hahaha yes"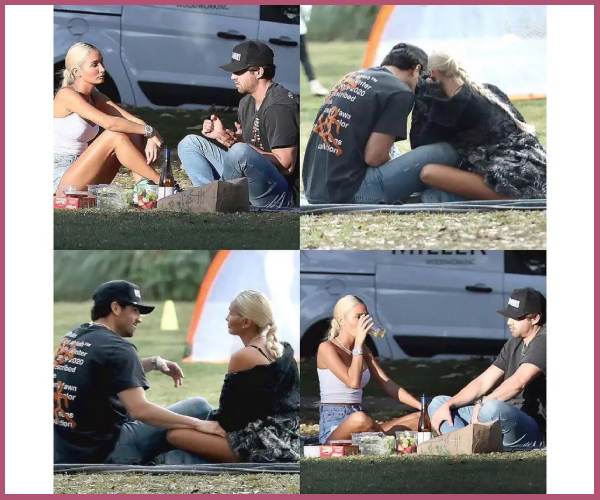 In the following video, Earle makes it TikTok's official posting the video, which featured candlelight and a giant "Will you be my GF?" written in rose petals across the bed. She then posted her first TikTok alongside her now-split boyfriend Wade, doing the "Bound 2" trend.
After that, Wade often makes an appearance on Earle's TikTok and she also posted photos and videos featuring him.
In November, the two also attended two weddings together. She posted a video on TikTok packing for a wedding while introducing Wade as her plus one. The former couple also went on an NYC and California trip together.
Also read Presley Gerber and Lexi Wood Confirm Breakup after Seemingly Confirming Their Engagement!