Is Tiktoker Alix Earle getting married? Here's truth you want to know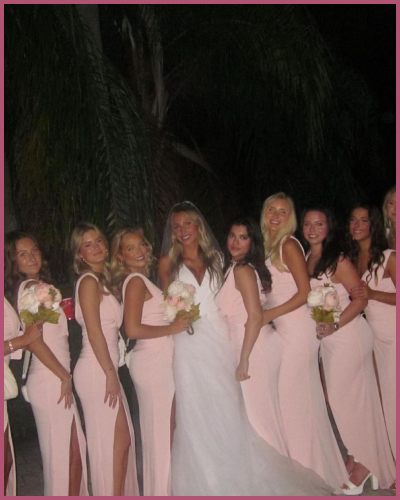 Alix Earle has recently got a frat wedding
She does formal events as she got a real wedding dress and her bridesmaid were also dressed in all matching pink dress 
Earle has been hoping to get married in Greece or Italy
---
Alix Earle announced she was getting married on TikTok
Alix Earle gave surprised for a minute on Friday, January 27, when she announced her married while displaying her wedding dress.
"Get ready with me to get married. I have been waiting for this day for so long,"
The 22-year-old social media celebrity displayed in a video that she was getting married, but it wasn't the traditional wedding you might anticipate. She later disclosed that she was preparing for the frat. Earle clarified,
"Every year the frat has a wedding party. And I was chosen to be the bride, and I'm marrying my lover Grant."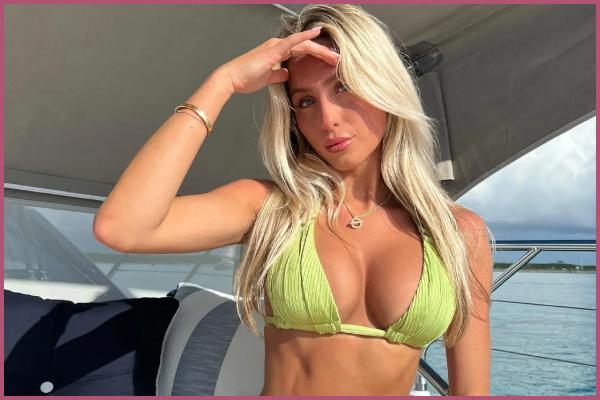 The University of Miami student continued by saying that, in contrast to past brides in the fraternity, she was going all out, including purchasing the "poofiest" gown "you've ever seen in your life."
"Usually the girls wear a white dress, and the bridesmaids wear whatever. Not this year, though. I got a real wedding dress, and my friends all got the same matching pink bridesmaid dress."
She continued,
"I always thought my wedding day was gonna be somewhere in Greece or Italy, but the back of a frat house will do, There is magic in the air tonight. My maid of honor prepared me a speech."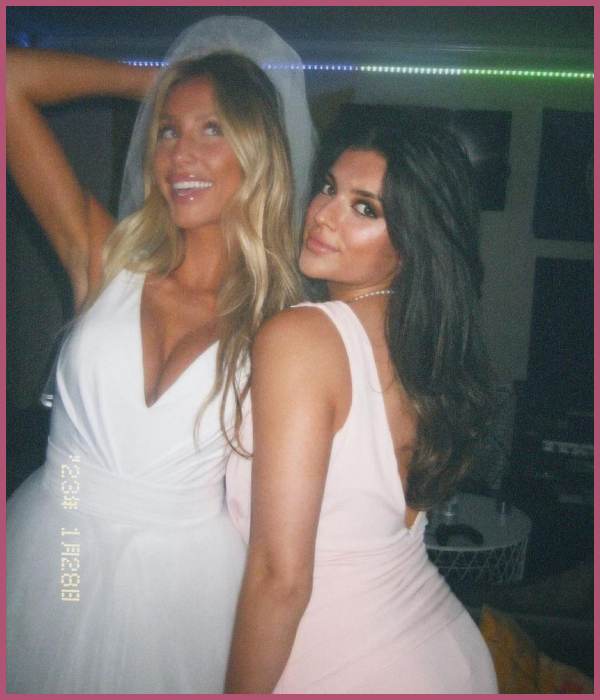 "My best friend, Natalie, she wrote me a poem. I will be coming up with my vows on the spot, so we're gonna see how that goes after a few drinks."
Furthermore, she hinted that she was off the market again, as she captioned the post, "SHE'S TAKEN".
Insight into her wedding attire
Alix also posted other videos on TikTok; the next one features her wedding attire, which she purchased from Amazon, according to the captions. She also has a veil, silver hoops, and beige heels in her outfit.
She then said in the video,
"I wanna get married everyday for the rest of my life. I've never been so excited for something in my life."
Later on, she posted several videos on TikTok which includes her backward jumping on boys which didn't go as planned. Similarly, other videos featured her bridesmaid and a clip from their frat's wedding celebration.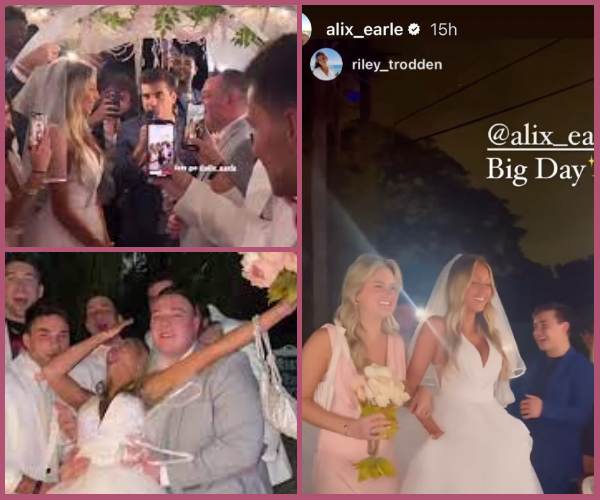 Short bio on Alix Earle
Alix Earle is a popular TikTok star, model, social media influencer, content creator, entrepreneur, and Instagram star.
She is best known for posting lip-syn videos and runs her YouTube channel titled, Alix Earle, having more than 24.5k subscribers. See more…