All is well! Geri Horner seen with husband Christian Horner hand-in-hand after Mel B's disclosure of a one-night lesbian stand with her!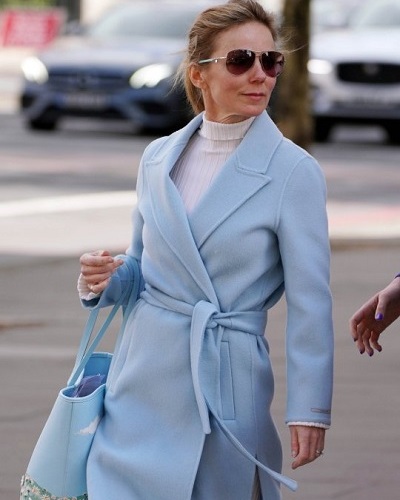 After Mel B's disclosure on Piers Morgan show that she and Geri Horner had sex in the past, Geri was seen on Wednesday.
But she carried a stone face and was expressionless.
---
Horner steps out amidst Mel B drama
After Mel B's disclosure to Piers Morgan on his show Life Stories that she had a one-night stand with Geri, Geri, 46 was seen for the first time on Wednesday. She had stepped out with her son Monty who is 2.
But her face was steely. After the story slipped from her mouth, Mel B could be seen calling Geri and her bandmate up to repair the damage it might cause. Piers and others saw the flurried activity after the show.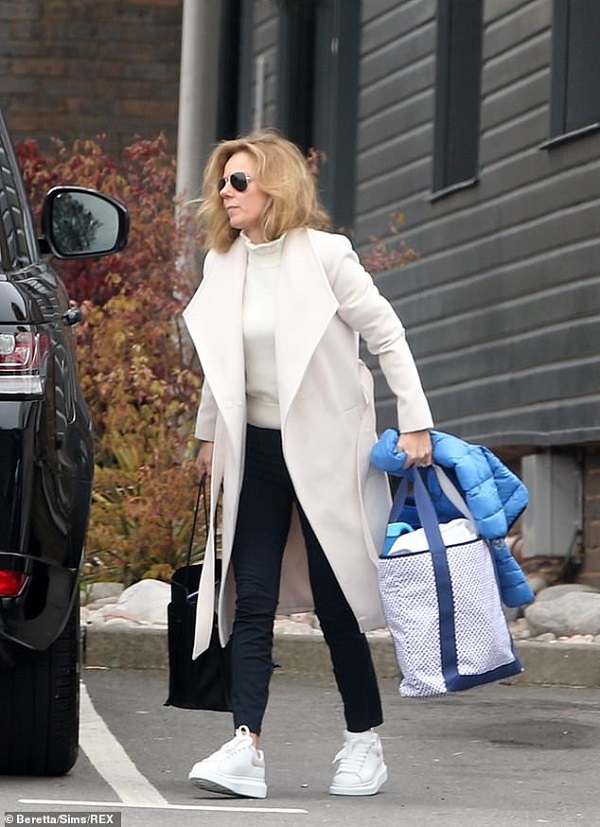 The show co-presenter Susannah Reid said:
"She couldn't help herself. She still could have said: "I'm not going to talk about it."'
Geri Horner and her husband walk hand-in-hand
The Mel B bombshell has led to a feud between the former Spice Girls. A source stated that Geri has denied any such lesbian association with Mel B. The insider quoted Geri as saying:
"It's not a very nice thing to do even if you do have a book to promote. Nothing ever happened. We all know Mel B loves a headline. It might have been funny 15 to 20 years ago but it was over the top and not funny."
People feared that the revelation might affect her domestic life and relationship with her husband Christian Horner.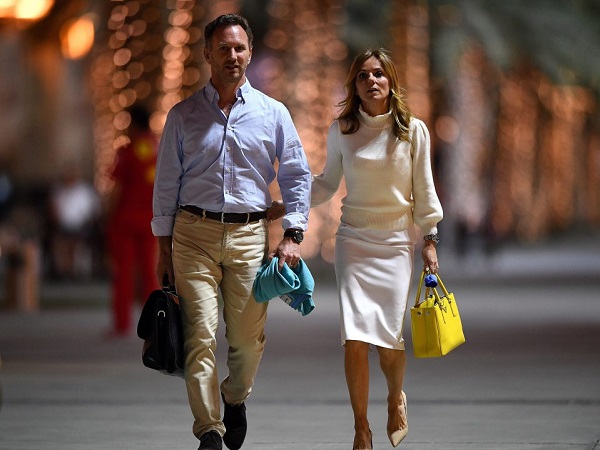 But Geri and her husband Christian were seen walking hand in hand yesterday. She looked cheerful during her stroll with her husband in the Paddock at the Bahrain International Circuit. Her F1 racer husband earlier completed his practice for the Grand Prix of Bahrain.
Geri was in high spirits and looking lovingly at Christian. She had worn a white jumper and pencil skirt. She wore nude heels and looked chic. Christian was in a blue shirt with long sleeves and Chinos.
They went over and joined a group of other friends including James Martin for drinks and dinner.
The couple wed in 2015 and gave a son Montague, 2 together. Geri also has Bluebell, 12 from a previous relationship.
Geri Horner on the show All Together Now
Spice Girl Geri Horner is a judge on the show All Together Now. On Saturday's episode of the show, she came to tears when a contestant named Ben sang the hit song Goodbye by the Spice Girls.
He wanted to score more with this song. The song was released in 1998 after she left the band.
On hearing it again, she became emotional and turning to her fellow judges, she said:
"I'm really sad."
She put her hand to her chest. After the performance, she asked Ben:
'Ben, do you know what the history behind that song is?'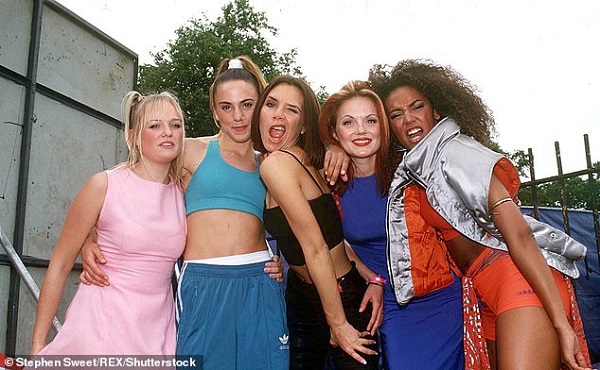 Ben replied:
'I thought it was the message they had to you when you left the band.'
She nodded and said:
'Yeah, that's right. When I left the band it was really sad and it completely brought me back to that  moment, bringing all those feelings back.'
She praised the performance saying:
'It wasn't bad what you did, it was quite a ballsy choice.'
The host Rob Beckett joked:
"You've just come in and made everyone sad Ben."
Short Bio on Geri Horner
Geri Halliwell is an English pop singer-songwriter, clothes designer, author, model, and actress. She is best known as a member of the successful girl group Spice Girls. She came to international prominence in the 1990s as Ginger Spice. Geri left the group in 1998, but she rejoined the group when they reunited in 2007. She is also famous for her second album, Scream If You Wanna Go Faster with the first single "It's Raining Men", which is considered the biggest hit of her career. More Bio…
Source: The Sun, mirror UK