The alleged mistress of Wendy Williams' husband Kevin Hunter, Sharina Hudson has given birth to his child yesterday!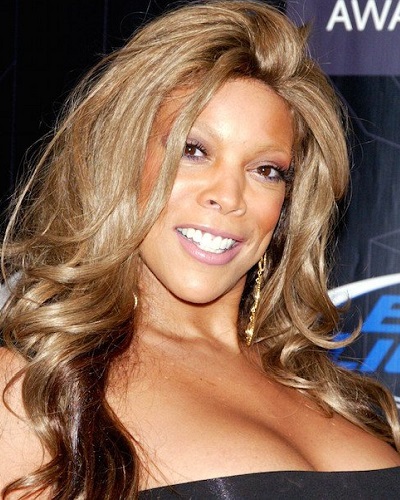 Wendy Williams is going through a bad patch in her life.
The news is that her husband Kevin Hunter has become the father of his alleged mistress, Sharina Hudson's baby.
The baby arrived on 25 March 2019.
---
Kevin Hunter and his new fatherhood
Wendy Williams' husband, Kevin Hunter has become a father for the second time. His alleged mistress Sharina Hudson has given birth to a baby on Monday 25 March at the Hahnemann University Hospital in Philadelphia, Page Six reports.
Kevin has yet not commented on the speculation of people and the media that he is the father of the newborn child.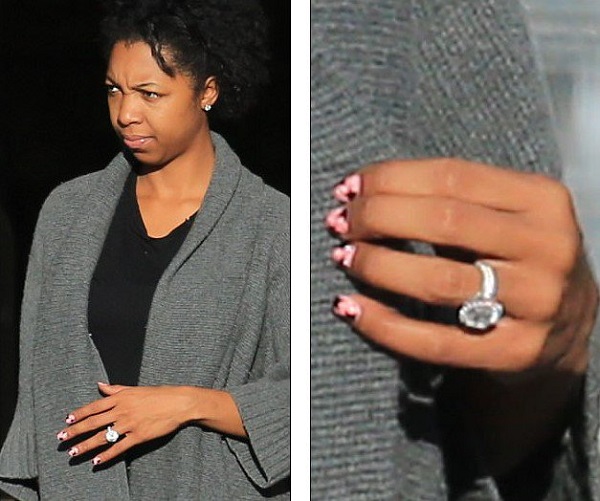 Reaction-Wendy Williams and her side
People who love Wendy Williams are furious at learning this news. A source vocalized his anger on Page Six:
"This is a crazy situation, Wendy is in a halfway house fighting for her sobriety, Everyone who loves Wendy is heartbroken and furious."
Wendy Williams and her relationship
Wendy Williams, 54 was earlier in a marital relationship with a man named Robert Morris III, as per her biography. He was in the sales line but the couple divorced. She has revealed the year of separation as 1995.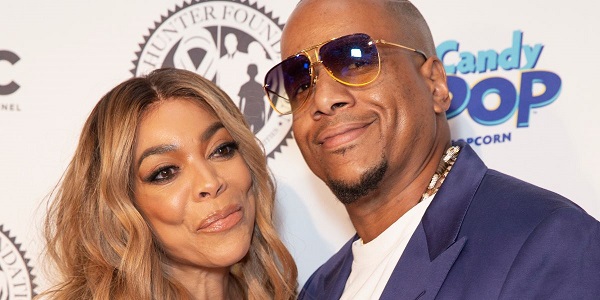 She remarried Kevin Hunter on 30 November 1997. The couple's child a son named Kevin Hunter Jr. was born on 2000 on 18 August.
Wendy Williams had a history of drug addiction and is residing in a sober house, she said a few days back on 19 March 2019. She told on the show:
"For some time now, and even today and beyond, I have been living in a sober house, When you see me come to work glammed up, right after the show I go across the street, I do my Pilates. I told you – two hours a day or [so], to take care of my body."
She added:
"You know I've had a struggle with cocaine in my past. I never went to a place to get the treatment. I don't know how, except God was sitting on my shoulder and I just stopped."
Kevin Hunter and his alleged affair
Earlier this month, Daily Mail and Entertainment Tonight reported that her husband, Kevin Hunter, 46 is in an extra-marital relationship with massage therapist Sharina Hudson, 33.
On Monday, Wendy was leaving the sober house in New York City without her wedding ring. But later in the day, when she was shooting for her The Wendy Williams Show, she put back the ring on her finger.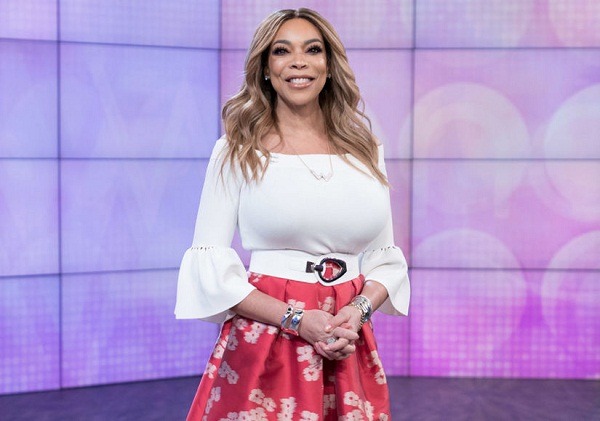 Despite all the rumors, both Kevin and Wendy had in the past denied any infidelity charges. In fact, on the 4 March episode of her show, Wendy praised her husband saying:
"He is my best friend, my lover. He's all this and he's all that, I'm still very much in love with my husband. … Anybody who has been married for five minutes or 500 years, you know marriages have ebbs and flows. Marriages are not easy. And don't ask me about mine until you see [my wedding ring] gone — it ain't going anywhere, not in this lifetime."
Short Bio on Wendy Williams
Wendy Williams is an American television host, actress, author, fashion designer, and former radio personality. Most people know her as the host of the nationally syndicated television talk show, 'The Wendy Williams Show'. More Bio…
Source: US Weekly