Amal Clooney has some special plans for George Clooney on the eve of father's day!
George Clooney and his second father's day
It is the second father's day this year for George Clooney and he is excited. His twin babies Ella and Alexander were born on 6 June last year in 2017 and celebrated their first birthday this year on 6 June 2018.
George's wife Amal Clooney wants to make his day a special one. She has been planning and preparing for it and there is some surprise in store for George from his wife. George, of course, is excited.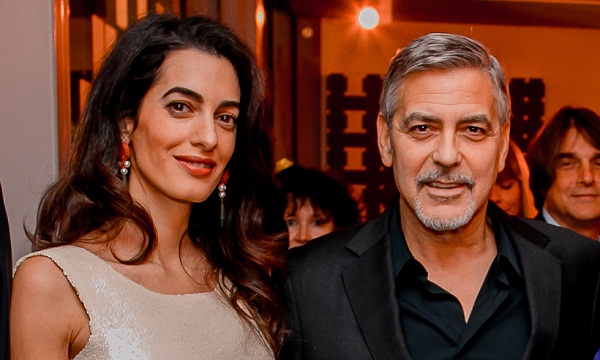 Double celebrations
After their kids' birthday, George was honored at the AFI Life Achievement Award where a tribute special was held for him. And now the father's day out.
During the award day, George was joking with the reporters about this day and Amal's plans for it. He said:
"The kids are making me a cake already and they're working on a card already. It's gonna be fun, I'm excited,"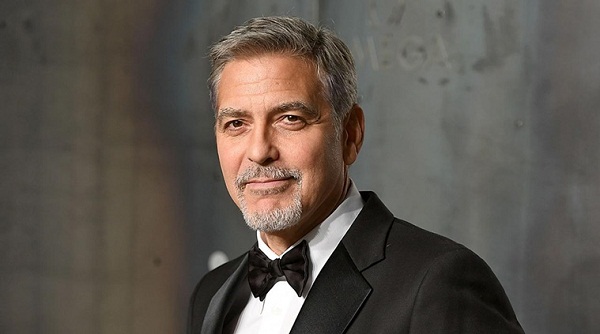 Amal was present there but chose to remain tight-lipped about her forthcoming plans for 17 June.
She just said:
"It's gonna be a surprise,"
About the kids
The new parents do not want to bring their kids into the limelight so soon in their life. They keep them away from the media glare.
Everyone wonders how the kids look and how they behave. Those who have seen and met the kids state that they are a combination of their parents.
A source close to the family said:
"They're too beautiful, simply adorable. One looks just like her mother and the other is the image of his father … It looks like they took the best parts of both Amal and George and mixed them together."
George is happy that his daughter took his wife's looks. He told:
"Ella looks more like Amal, thank God."
One wonders whether the arrival of the twins has changed things in the life of the Clooneys. It might appear not but it is true that the couple is happier now.
The family source said:
"George and Amal are very hands-on parents."
The insider added:
"George is a great dad – so fun and silly,"
The power couple is raising the kids between their country estate outside London, Los Angeles and their Lake Como villa in Italy, which will now serve as home base for the summer.
The insider continued:
"He always plays with the babies, and seems to love it. He entertains them for hours. Amal is amazing [with them] as well. They make an incredible team."
About Amal and George's relationship
Amal became close to and got engaged to British-Lebanese human rights lawyer Amal Alamuddin on April 28, 2014. There was a report in Daily Mail that Amal's mother was against the marriage. The paper later apologized.
The couple got married on 27 September 2014 at Ca' Farsetti. They had already obtained the marriage license from the Royal Borough of Kensington and Chelsea in August of the same year. The former Mayor of Rome and George's friend, Walter Veltroni officiated the ceremony.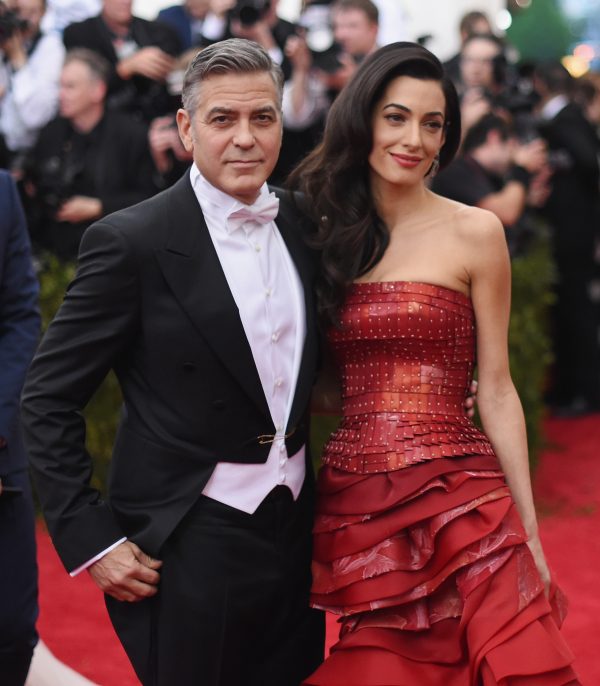 The couple is happy together and Amal got pregnant and delivered twin babies on 6 June 2017.
Prior to this marriage, George was married to actress Talia Balsam from 1989 to 1993 when the couple went ahead for a divorce. They have no children together.
Short Bio on George Clooney
George Clooney is an American actor, filmmaker, activist, and philanthropist. He is famous for playing Dr. Doug Ross in the ER from 1994 to 1999, then from 2000, and 2009. He is also known for his appearances in the films From Dusk Till Dawn (1996), Gravity (2013), The Monuments Men (2014), Batman & Robin (1997). More Bio…