Amal Clooney Opens Up about How Her 5-Year-Old Feels about Putin's Action Against Ukraine!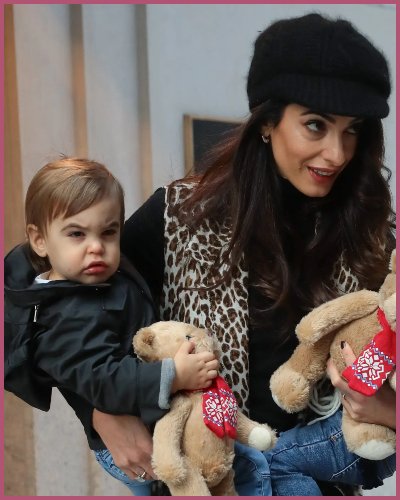 Amal Clooney revealed that her 5-year-old son thinks Putin should be in jail.
The attorney claimed her son drew a prison and said he wanted Putin to be in there.
Amal shares her 5-year-old twins with her husband George Clooney.
---
Amal Clooney reveals her son Alexander is not fond of Vladimir Putin
It seems Amal Clooney's son Alexander is just as smart as his mother.
The human rights attorney, who appeared alongside Michelle Obama and Melinda French Gates at a panel in New York City on Tuesday revealed how her twins Ella and Alexander inspire her everyday work.
The 44-year-old amazed her fans when she told them that despite not being on top of current events, both her children often take notes of what their mother is doing every day.
In fact, her son openly gave her his opinion on how he felt about Putin's damaging invasion of Ukraine.
Amal who's working on Ukrainian affairs said: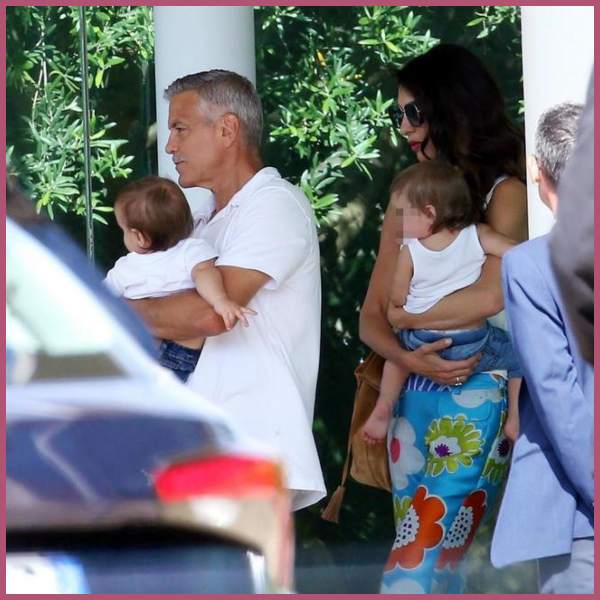 "My son drew a picture the other day of a prison, and he was like, 'Putin should be here,'"
One of the smartest women in business, Amal gave credit to her kids for being the real driving force behind her work with the Clooney Foundation for Justice.
The Lebanese-British lawyer also mentioned that her children will start to understand the world of politics with time.
Mrs. Clooney  went on:
"I do think about in a few years when they're more than 5 when they start to learn about some of these issues that we're talking about and what's happening in the world,"

"You know, when they ask us, 'What did you do about this? What did you say about that?' I've thought about what will my answer be, and I hope it will be a good one."
Also, Read Julia Roberts Opens Up about How Friend George Clooney Made her Feel Less Lonely while She was Away from Home!
The Clooneys regret teaching their kids Italian
The couple who recently celebrated their 8th wedding anniversary often shares some exciting news about their children.
Recently, George joked about how teaching Italian to their kids was a terrible mistake.
The actor revealed why it was a poor parenting choice and said:
 "But we don't speak Italian. So, we've armed them with a language they can harm us with. And we both don't really know what they're saying."

"I'm from Kentucky. English is my second language."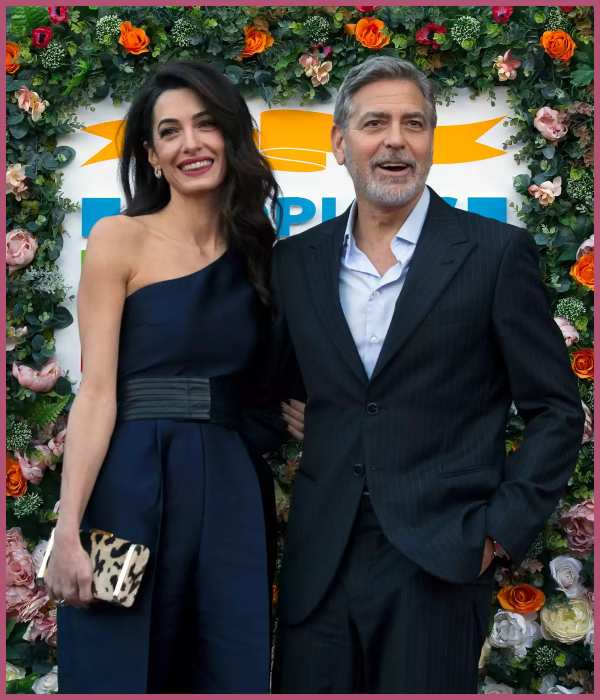 Also, George recently gave an insight into what happened the night he proposed to his now-wife Amal and why their engagement was almost a disaster.
While appearing on The Drew Barrymore Show, Clooney revealed that when Amal saw the big diamond ring, she confused it with one of his exes'.
But once everything made sense to her, she said Yes.
Amal and George married in September 2014 just five months after the engagement and welcomed their twins in June 2017.
Also, Read George Clooney Gets Candid about Why His Proposal to Wife Amal was Almost a Disaster!