Amanda Holden is petrified after a male in a Volkswagen car follows her and parks his car in her driveway!!!
The Judge of Britain's Got Talent Amanda Holden was left scared when a man in a black Volkswagen followed her to her home when she was out on some personal work.
Amanda Holden and the 'stalker'
Amanda Holden was running some personal errands and she felt that something was wrong. A male driver had parked his Volkswagen in the driveway of her London home. The car was following her as she went around with her work. Amanda, 48 posted a picture of the car on her Twitter handle and wrote:
"Random car – (male driver) in my driveway- Then proceeds to follow lone female (me) going about her mundane Mummy duties."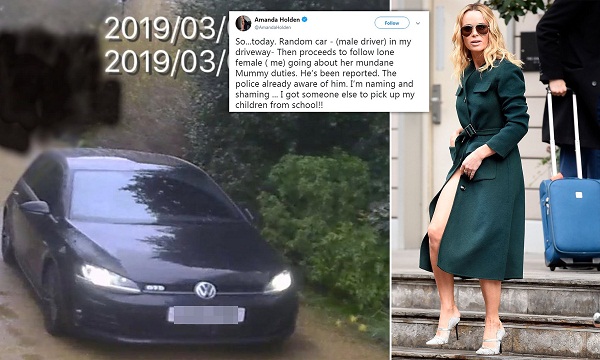 The actress cum singer further wrote:
"He's been reported. The police already aware of him. I'm naming and shaming …"
Amanda was so scared that she did not go to pick up her children from school. She tweeted:
"I got someone else to pick up my children from school!!"
Amanda Holden's husband Chris Hughes checks…
Amanda asked her husband Chris Hughes to check on the home security. On it, they found that the man had parked the car in their driveway and she then posted the picture of the car on her Twitter handle for her 1.97 million fans. Amanda stated:
"I realised he was following me early on then we remembered the random car in drive and my hubby found him in cctv!"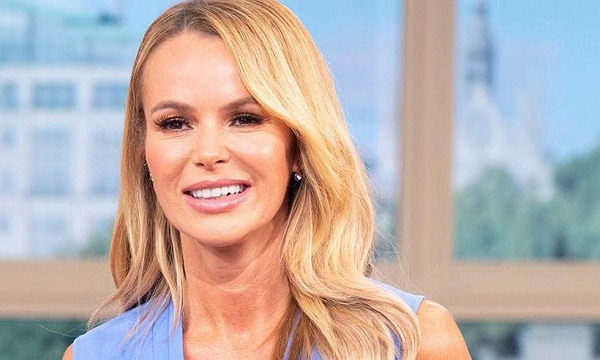 Amanda also revealed that she has alerted the local Metropolitan Police and they have taken the required steps. She also lauded the police for handling her complaint well.
Amanda Holden and her family
Amanda is a married woman and her husband is record producer Chris Hughes. She resides with him in West London and has two children with him. Her first daughter is Alexa, 12 and her second child is daughter Hollie who is 6 now. The couple married on 10 December 2008 in Babington House in Somerset. She had a miscarriage in 2010 and a stillbirth in 2011.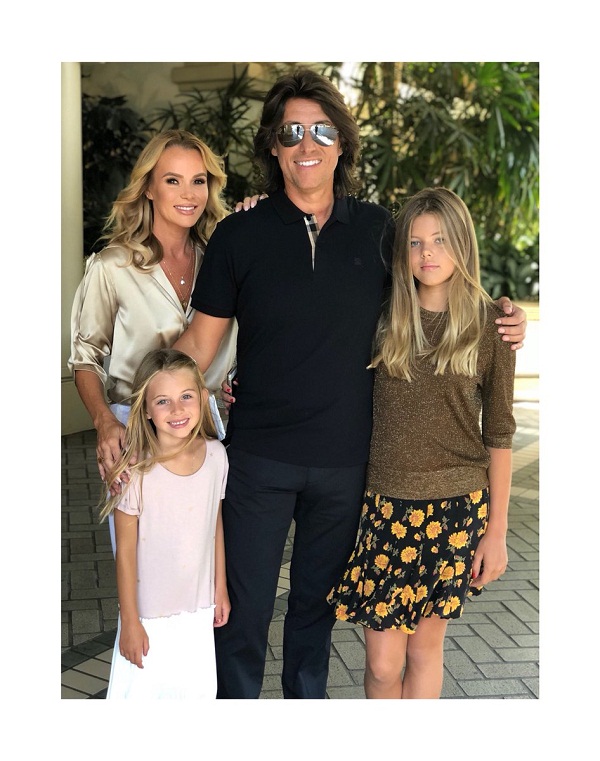 Amanda Holden and her previous relationships
Amanda was earlier married. She wed comedian Les Dennis in 1995 in the month of June. She allegedly cheated on her husband with actor Neil Morrissey. When this affair became public, she and Les separated in 2000 temporarily. Later in 2002 December, they separated for good and divorced in 2003. She had also disclosed in 2013 that around this time a famous comedian had sexually assaulted her but she did not name him.
Also, read Tristan Thompson continues with his cheating Khloe Kardashian! He was flirting with some women on Valentine's Day!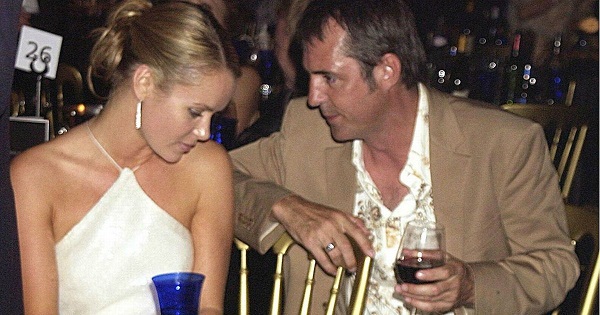 During this time she and Les were still in a marital relationship and they were trying to save their relationship. Giving more details of it, she had said that the comedian cornered her in a corridor at a public event. Amanda had said:
"During our first tentative weeks at trying again, we went to an event together and on my way back from the loo a famous somedian cornered me. and he tried to kiss me and put his hands in places they shouldn't have been.

'I was scared and tried to push him away, making light of it so he would leave without causing a fuss, but he wasn't put off.

'As I tried to fight him off, I caught sight of our reflection in a mirror. My body went limp, and I just stood there as he groped and nuzzled me, observing myself from afar."
She added:
"I didn't dare tell Les; he would only have made a scene."
Source: Daily Mail, Wikipedia