Amanda Kloots shared her husband Nick Cordero's improving health!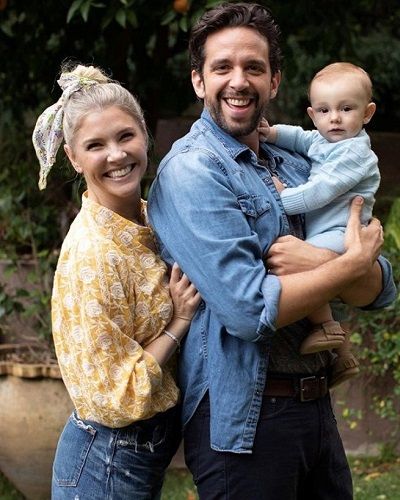 Actor Nick Cordero has been going through a lot since the coronavirus outbreak. He, his wife Amanda Kloots, and son Elvis are struggling. Nick had his leg ambulated due to coronavirus complications.
His health has been improving as shared by his wife Amanda. She shared a tearful update about her 41-year-old husband, who has been hospitalized since March for coronavirus-related complications.
She wrote,
"He is doing good. He is defying odds. Also, he is fighting and small improvements every day."
Kloots added,
"It is exactly what we need. Small improvements are small wins that equal a VICTORY!"
Amanda and his fans have a hope that Nick will recover soon and get back to his life. This is the hardest time for the family.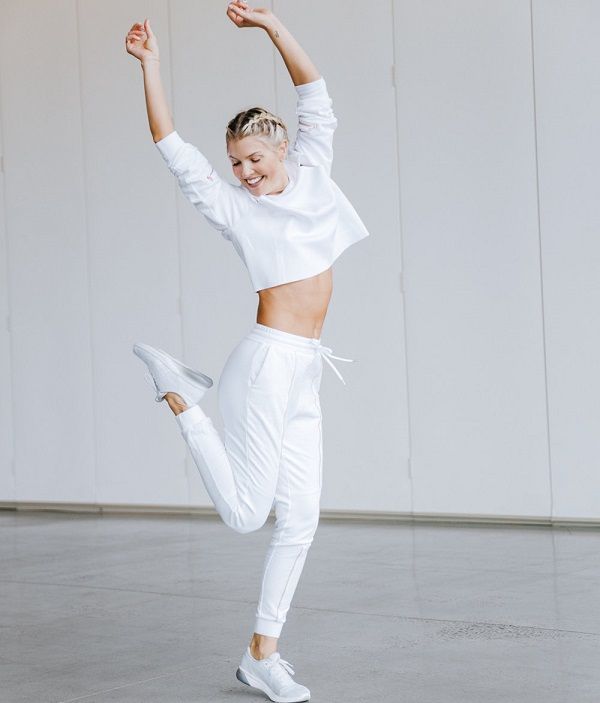 Also read Alinity Divine suspended from Twitch? Know about her past controversies, animal abuse, mental health
More on Nick Cordero's health
His health had been going downhill before that and he showed some signs of improvements. Amanda said,
"So one of the things that I have learned about this whole process is that the land of the ICU is one step forward, two steps back. And that's kind of what happened to us in these last couple 24 hours,"
He has just gained consciousness after being in a coma. He had suffered from lung infection earlier this week. But he is recovering and it is good news for everyone. Nick is getting better day by day and hour by hour as per his wife. She said,
"I'm really proud of how strong he is, what he's gone through and his will, I'm just really really proud of him."
Amanda Kloots and Nick Cordero's wedding
Amanda Kloots and Nick Cordero met each other in 2014. They were on the set of Broadway show Bullets Over Broadway. They started dating but their relationship did not work out well so they broke up and got back together many times.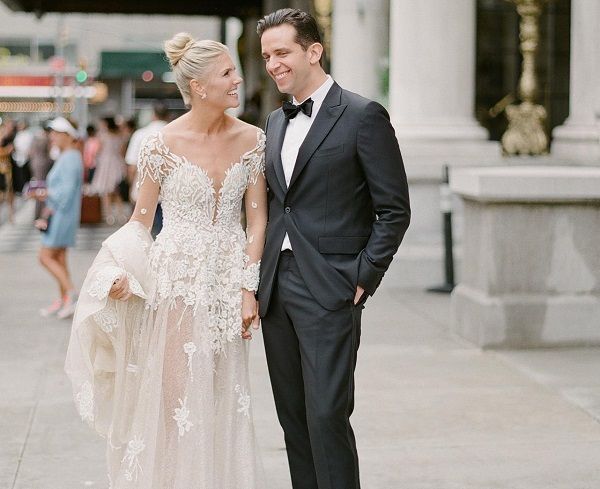 Likewise, they decided to take their relationship to a next step. They got engaged in Hudson, New York. They walked down the aisle on 3rd September 2017 in Skylark, a new cocktail-lounge venue.
Amanda said,
"We really wanted a nighttime classic NYC wedding. We both have worked on Broadway, so being just south of Times Square, 30 floors up, right in the middle of the skyscrapers, seemed so perfect!"
Their wedding was held in front of 70 guests. Likewise, the wedding was officiated by their best friend. They are parent to a son Elvis Eduardo whose name is after Elvis Presley. Their son was born on 10th June 2019.
Amanda is a former Broadway dancer and a celebrity trainer. She is known for her jump rope workouts.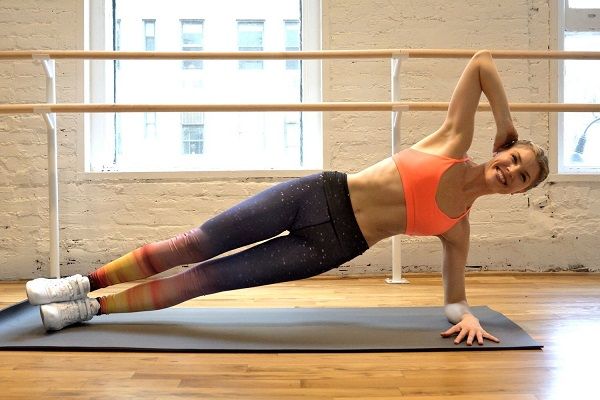 Also read Insight on Mary Fitzgerald and Romain Bonnets wedding and relationship!
Short bio on Nick Cordero
Nick Cordero is an Award-winning Canadian actor. He is well-known for his works in Blue Bloods, Going in Style, and A Stand-up Guy. Read more bio…