Who is Amanda Kloots? Amanda updated on her husband Nick Cordero's health on amputated leg!
Amanda Kloots is an actress, fitness model, and a social media influencer. She makes fitness related videos appearing on different YouTube channels. Her classes are available on STUDIO B.
Likewise, Amanda is the wife of Canadian actor Nick Cordero.
Update on Nick Cordero's health
Nick Cordero is not doing well in his health right now. As per his wife Amanda he is having a leg amputated amid his fight with COVID-19. Nick has been hospitalized with the illness for more than two weeks. He had trouble with blood flow issues in one leg.
His leg was being amputated on 18th April 2020 as per his wife. Amanda revealed,
"We took him off blood thinners but that again was going to cause some clotting in the right leg, so the right leg will be amputated today,"
He was admitted into the intensive care unit at Cedars-Sinai Medical Center in Los Angeles on March 31 and has been on a ventilator and unconscious after contracting COVID-19. Many people are praying for Nick and keeping him in their prayer for his fast recovery.
Also read Norman Hunter, English football legend died at 76 due to coronavirus infection!
Nick Cordero' coronavirus complications
Back in early April 2020, Nick tested for coronavirus twice but his results were negative. But the doctors believed that he had coronavirus and they performed the third test as well.
Amanda shared his picture with son Elvis and wrote,
"Two negative COVID tests. Doctors are convinced though that it is COVID so they did a third test. He is doing BETTER! His body is responding well to the medication for COVID and he needs less oxygen from the ventilator."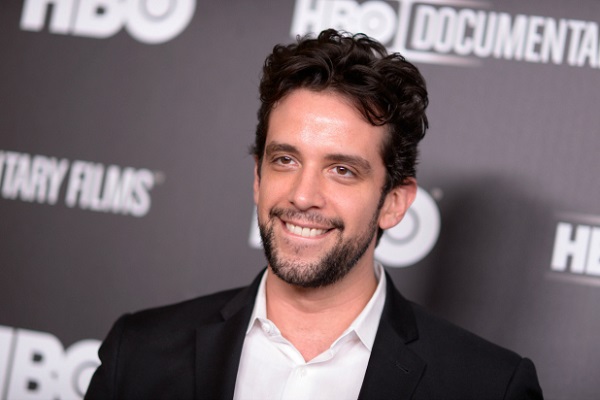 He was under a ventilator in ICU. Nick had initial symptoms like tiredness and he laid in bed for about eight days sleeping, barely getting up to do anything. Later, he started having a cough and chill.
Cordero was sick for a few weeks and had pneumonia.
We hope for his quick recovery and more power to his family.
Amanda Kloots and Nick's married life
Amanda and Nick first met in the year 2014 on the set of the Broadway show Bullets Over Broadway. They engaged in Hudson, New York. They liked the new cocktail-lounge venue Skylark where they decided to get married.
On 3rd September 2017, they walked down the aisle in front of 70 guests. Amanda wore a Lee Grebenau gown which featured a sheer leotard-style bodice and a gold metallic skirt. Nick was in a tailored Boglioli tux.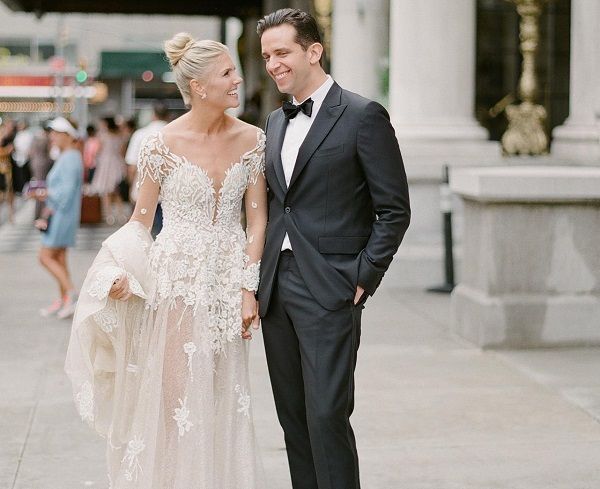 Her bridesmaids looked stunning in ivory Fame & Partners dresses of their own choosing. Their ceremony took place 30 floors above Manhattan, with the New York City skyline in the background. Amanda said,
"Nick and I wrote our ceremony script while on a vacation this past summer. We really wanted it to be special because our wedding was so intimate,"
Their wedding was officiated by their best friend. Together they have a son named Elvis Eduardo who is nine months old now. They named their son after Elvis Eduardo.
Also read Who is Lynne Curtin? Know about her daughter Alexa Curtin's arrest, pornography and married life
Short bio on Nick Cordero
Nick Cordero is an Award-winning Canadian actor. He is well-known for his works in 'Blue Bloods', 'Going in Style', and 'A Stand-up Guy'. Read more bio…
Source: Daily Mail, People, Instagram, Brides