Amanda Kloots, wife of actor Nick Cordero gives health update on him! Why is he still in coma?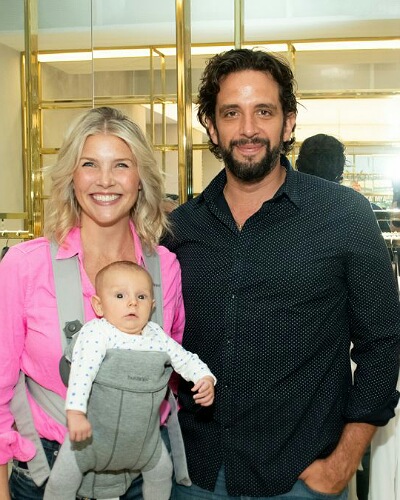 Actor Nick Cordero has coronavirus infection and is in hospital fighting for his life. The doctors amputated his one leg which had a blood clot in it and was going gangrenous. But despite all medical measures, he is still in coma. His wife Amanda Kloots has provided a recent update on his health.
Amanda Kloots gives update on husband Nick Cordero
The devoted wife of actor Nick Cordero, Amanda Kloots took to her social media to give the fans of Nick an insight into his deteriorating health condition after coronavirus struck him on 29 March 2020. She told:
"So, and the doctors do think that he should have woken up by now. However, they are saying that he was heavily sedated for 13 days before that. So we are just, you know, hoping and praying everyday that Nick wakes up, and putting that energy and positivity out there because I do believe he will. He's on Nick time and when he wakes up we will all be here to celebrate it."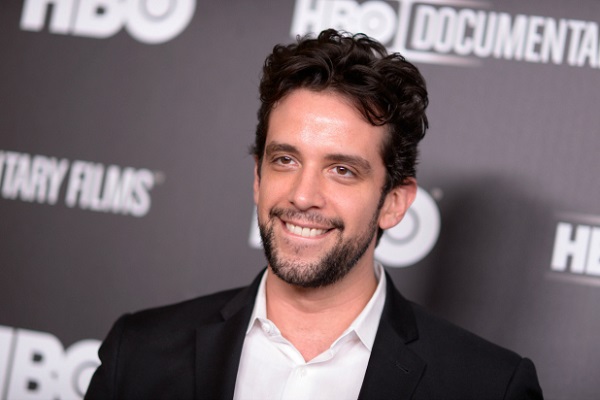 About Nick's medical history
Nick was ill in end of March 2020. The doctors were treating him for pneumonia. Later, his tests for Covid-19 came positive. He went through a series of treatments and procedures. Since he could not maintain his blood oxygen level due to his poor lung condition, the treating doctors put him on a ventilator. He was sedated and put into medical coma.
Later, he developed a blood clot in his one leg major artery and there was blueness noted in the limb. The doctors immediately started him on blood thinners to dissolve the blood clot. But the blood thinning medicine started to cause his blood pressure to fall. He also started having internal bleeds. Therefore the doctor were forced to stop it.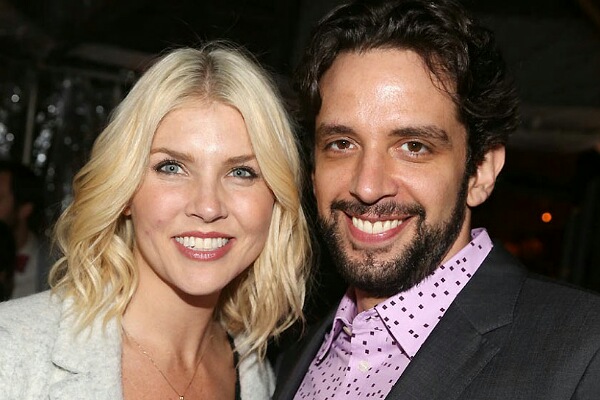 After consultation, they decided to amputate his affected leg. But despite that, his poor health continues and he could not improve. He continues to remain in coma and could not be weaned off the ventilator.
Amanda Kloots and her positive spirits
The wife Amanda is a strong lady. She is determined to save her husband and has kept her spirits high against all odds. She is hopeful that he will be okay. Amanda, shared that there is another plan in place which could help bring Nick back to normal life. She is banking on it as of now and said:
"In the meantime what the doctors are thinking about doing is slowly trying to get him off the ventilator, which would be awesome, and maybe put in a trache to help him be more comfortable, which would be great, and they are slowly reducing his medications and the machines he's on…So as we are waiting for him to wake up, while he is still sleeping, they are slowly weaning his body off of assistance, which is just great, great news. Small little wins."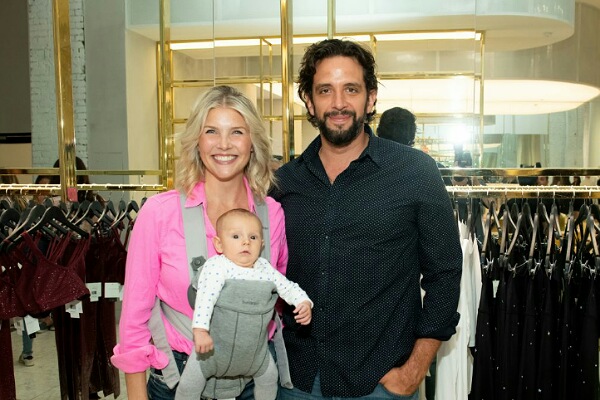 Source: Cinema Blend