Quick Facts of Amanda Loncar
Quotes
I am working with some incredibly talented actors like Aaron Ruell, Eleanor Hutchins and Eddie Kaye Thomas (who I haven't actually worked with yet, but I plan on seeing him soon).
I was lucky, in that I got to see the first draft of the pilot, before I ever went in on the show. Not only did I get to read the script, but I got to see the show. I got to see Eric and Bret at their best and they're just so likable! I just thought that the show was fresh, young and different and it just looked like it would be a ton of fun to work on and it has been!
We stole a golf cart at lunch once that belonged to construction to get across the lot and then realized that the battery was dying. So, we were on a hill (all four of us – Bret, Sarah, Eric and myself) and we had to call for help. It was quite interesting! We ended up making it back to set okay, but construction was less than pleased. Bret was driving and he was a maniac!
Relationship Facts of
Amanda Loncar
Amanda Loncar is not having an affair with anyone presently.
Her sexual orientation is straight.
Who is Amanda Loncar dating right now?

Currently, she is single and not in any relationship.

Previously, she has been in relationships with Ben McKenzie from 2006 to 2007. McKenzie is an American actor. Rumors were that Ben and Amanda broke up because Ben's sexual orientation was not straight. However, its not true and currently Ben is married to Morena Baccarin.

She had an affair with Gavin Degraw from 2004 to 2005.
Who is Amanda Loncar?
American Amanda Loncar is a TV and movie actress.
She is known for her notable role as Piper on the 2006 Fox Television Series The Loop.
Amanda Loncar- Birth Age, Family
Amanda Loncar was born on February 26, 1982, in Arcata, Humboldt County, California, United States.
Her father is a surgeon and her mother is a nurse. She has two siblings: brother Zack and sister Lily.
Education
She attended High School in Sacramento, Sacramento Country, California.
When she was 18, moved to New York City, New York, and join at The New Actors Workshop with George Morrison, Mike Nichols, and Paul Sills. She studied there for 2 years.
Amanda Loncar- Career
Amanda started her career with an uncredited role in the 10 minutes short movie Flash in 2004.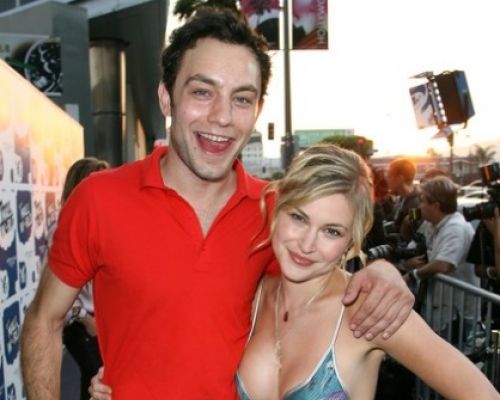 2005
In the year 2005, she appeared in the TV series such as Law & Order: Criminal Intent role as Carly and CSI: Miami also in the TV Movie Fertile ground played a role as Whitney.
2006
This year, she showed up in two TV Series The Loop as Piper and the Bedford Diaries.
2007
Amanda was busy in different movies such as Live!, On the Road with Judas, Lions for Lambs and TV series Grey's Anatomy, How I  Met Your Mother, It's a Mall World.
2008
Appeared in Chapter Five: Dressed to Kill of TV series Lipstick Winters did the role of Sasha winters.
2009
She showed up in a comedy movie Still Waiting portrayal as Suzy. This film was directed by Jeff Balis and written by Rob McKittrick and Rob McKittrick.
2011
She has appeared on the TV movie Lovelives alongside with Rayan Hansen. This movie was directed by Rob Greenberg and written by Chris Sheridan.
Amanda Loncar- Interesting Facts
Her nickname is Mandy.
She has survived strongly after the third stage of brain cancer.
Her birth sign is Pisces.
She started learning acting when she was 18 years old.
Admitted that she is an avid reader.
She is a close friend of Milo Ventimiglia.
Same batch with Michael Cassidy in New Actors Workshop in New York.
Amanda Loncar Brain cancer
Amanda Loncar was a brain cancer patient. When she was aware of it, she was at the third stage of brain cancer. Stage III cancer is referred to as advanced cancer.
In this period, the tumor may have grown to a specific size or consists of multiple tumors. She was going through multiple brain surgeries, chemotherapy, and radiation treatment during her treatment process. Her surgeon was Dr. Keith Black's.
Amanda survived and the whole process completed in March 2008. She completely recovered from stage three brain cancer nearly after two years of treatment in November 2009.
Body Measurement
Amanda has blonde hair with blue eyes. She has sharp looks with body size 34-23-34 inches. Her height is 5 feet 4 inches weight is 50kg.
Net worth, Salary
Amanda's net worth is approximately $1 million US and her salary is around $52k US.
In the U.S. salary range for an actor and performer is from $43K to $69k US.
The average Film Actor of Actress' salary is $52 k US.
Instagram, Twitter
Amanda has 388 followers on Instagram and 301 on Twitter.
You may read about the age, parents, career, net worth, body measurement, and social media of Emma Davies, Drena De Niro, Erica Rose, and Sari Arambulo.
Photos of Amanda Loncar