Amanda Palmer separated from husband Neil Gaiman! Find out the reasons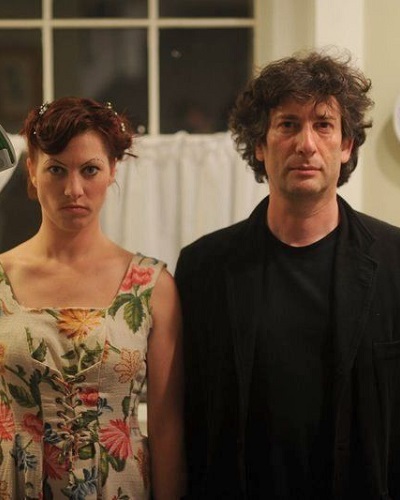 Amanda Palmer has announced that she can no longer be with Neil Gaiman.
They have separated from each other.
Even though this time Neil has made his way from New Zealand to the UK.
Amanda announced that they could not quarantine any longer due to the hardship in their relationship.
---
Rumors:
Rumors are that Neil Gaiman and Dresden Dolls lead singer Amanda Palmer are not getting divorced.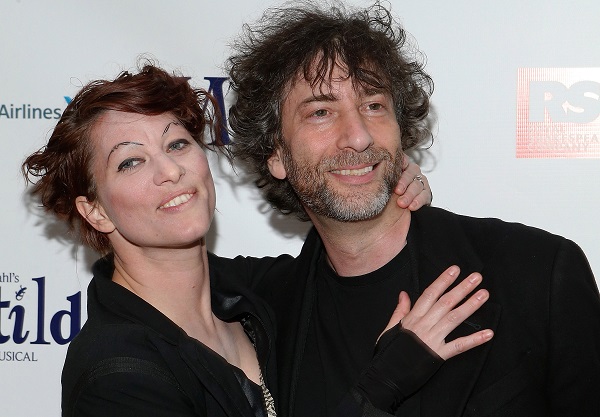 During the coronavirus pandemic, Neil flew to New Zealand to be with his son and wife. At present, Amanda is staying with her son in New Zealand. She wrote on Twitter,
"neil moved to the UK, my heart has been broken, and i am really struggling,"
She added,
"since people are getting confused and asking and my phone and inbox is blowing up with 'where's neil'? a few times a minute, i can only gather that he's finally told the internet that he's left new zealand, and i thought i would come here with a short note."
Likewise, Amanda wrote,
"all i can say is that i'm heartbroken, i really am profoundly struggling and i need to call my community to me like never before.‬ i need you."
At present, Amanda is far from her home and alone. She cleared that their relationship did not break due to the lockdown but instead due to the timing.
Things turned bad when they got to New Zealand. Similarly, she told that she still loves her husband a lot.
Also, read Kenya Moore hinting patch-up with husband Marc Daly? When did they separate?
Neil Gaiman responds to Amanda
Neil found out about the difficulties Amanda was facing. He wrote on Twitter, that he found out about Amanda and revealed the rocky times.
He agreed to it and wrote,
"It is true, we are. It's really hard, and I'd like to request privacy (as I'm not going to be talking about it publicly) and kindness, for us and for Ash."
I see @amandapalmer has told people that we (like much of the world) are going through rocky times right now. It is true, we are. It's really hard, and I'd like to request privacy (as I'm not going to be talking about it publicly) and kindness, for us and for Ash.

— Neil Gaiman (@neilhimself) May 4, 2020
Neil told that they had flown suddenly to New Zealand before they were isolated.
Amanda Palmer and Neil Gaiman's wedding
Amanda and Neil walked down the aisle in the year 2011. They started their relationship over email. Similarly, he blogged about liking a song of hers, she sent him a thank-you note.
They got engaged in 2010. Amanda revealed that she and her husband were in an open relationship. They have always been very open about their polyamorous relationship. Together they have a son named Anthony Gaiman.
Likewise, they tried for another child. Amanda revealed,
"We were excited to have a second child, and then I went through a really brutal miscarriage."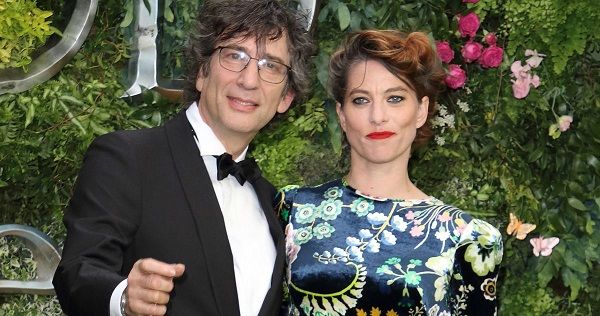 However, she did not feel powerful after the miscarriage. She was not feeling sorrow and grief. Their marriage seems to be coming to an end after almost 10 years of married life. They have separated from each other.
Also, read Loren Gray was sexually assaulted at the age of 13! Find out her relationship with ex-boyfriend Ian Jeffrey
Short Bio on Amanda Palmer & Neil Gaiman
Amanda Palmer is a singer, songwriter, and musician. Plamer is renowned as the lead vocalist and pianist of The Dresden Dolls. See more…
BritishNeil Gaiman is a multiple awards-winning Author, Journalist, and Scriptwriter. He is renowned for his novels like The Graveyard Book, American Gods, and Stardust.
Last, in 2020, he contributed his script to the short, Rory's Story. See more…
Source: MSN, People, Yahoo, Twitter