Amanda Seyfried and Thomas Sadoski are Married Now! Amanda is Pregnant: Due for anytime Now!! Two Happy News at the Same Time!!!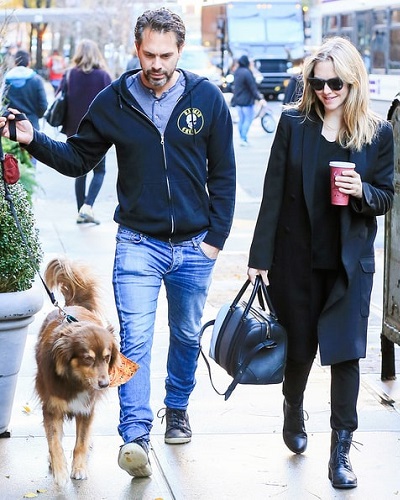 Thomas Sadoski surprised everyone on Thursday night's Late Late Show when he revealed that he and actress Amanda Seyfried had already tied the knot.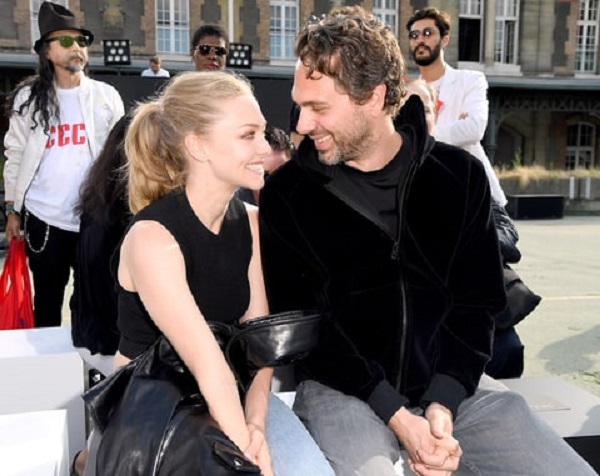 The Marriage of Amanda Seyfried and Thomas Sadoski
Amanda Seyfried and Thomas Sadoski are married now. He appeared on the Late Late Show on March 16 and revealed that he and the actress had already tied the knot.
Fans were in for a shock when James Corden congratulated Thomas on their engagement. He called Amanda his "wife" and even showed his new wedding band! The actor added that they had exchanged their vows on March 12.
"We eloped…we just took off into the country with an officiant and just the two of us, and we did our thing, We had a great day. It was perfect."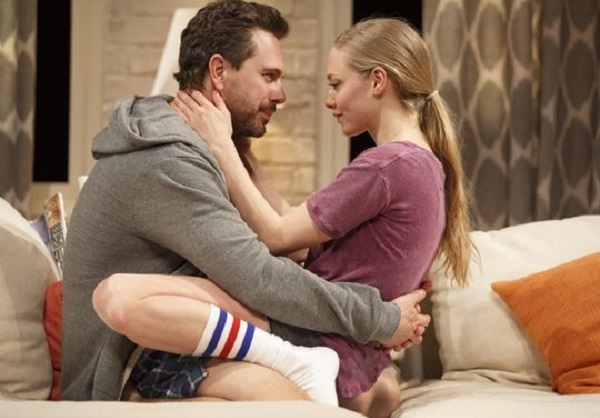 The couple decided to write down their own vows and Seyfried's beloved dog, Finn, was also very much in attendance for the great function.
The newlywed Newsroom alum gushed about his bride, saying,
"Listen, she's the person I love, admire, respect most in the world."
He went on to tell Corden,
"I know that you guys are close friends, and I know that she would want you to know, so don't tell anyone."
He called the intimate ceremony " beautiful. He said:
"It was everything that it should be. It was just the two of us talking to each other."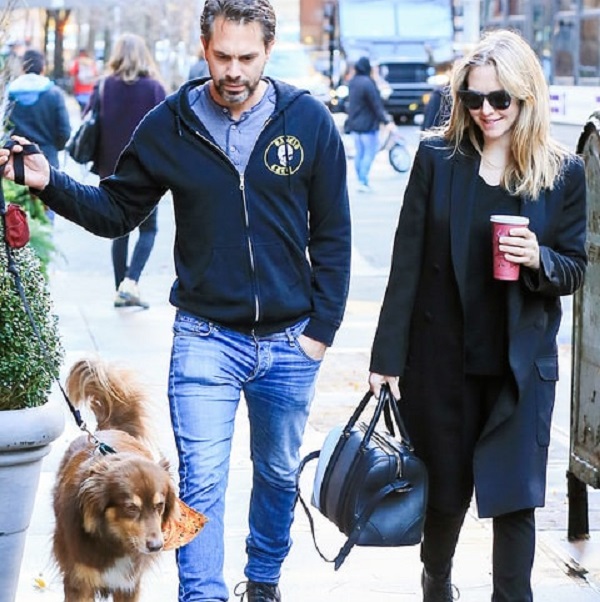 When asked by Corden as to what they did after the ceremony, Sadoski answered simply,
"Then you take the dog [Seyfried's beloved Australian shepherd, Finn], you walk through the country and you go home. And you, like, have your life."
They also went out to dinner.
"It was awesome, We had a great day. It was perfect."
Baby to Arrive anytime
The couple, who got engaged in September 2016, are excepting their first child together, the delivery is expected later this year, and the first-time parents cannot hide their excitement.
Corden wanted to know whether Thomas was ready for the imminent arrival of the couple's first child.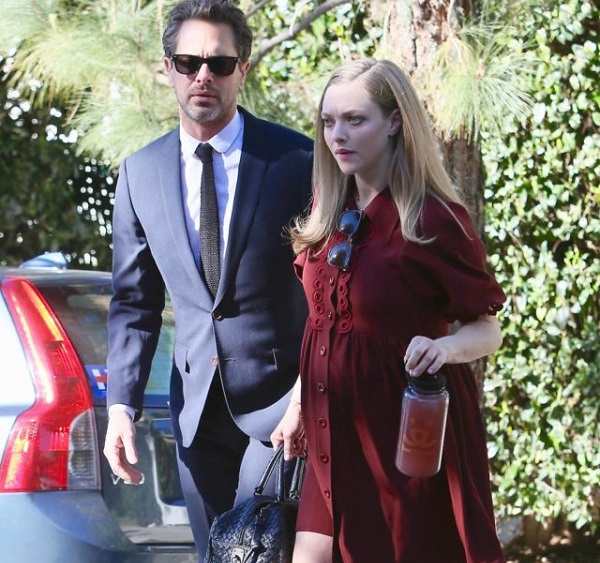 "No," was the prompt answer.
"How can you be? I'm more excited about this than I've ever been about anything in my life. And I'm also more terrified about it than anything I've ever been in my entire life. If I'm too confident then I'm just kidding myself. I'm more excited to be a father with Amanda as my partner than I've ever been about anything in my entire life,"
Sadoski said on Harry Connick Jr.'s talk show in February 2017.
"I couldn't be more proud of her for who she is as a mom already."
Seyfried had opened up to Vogue Australia about her plans for her future wedding, giving an idea that she planned to make it a low-key affair.
"I don't want to be the center of attention,"
she said.
"I get to go to premieres and get dressed up all the time. I went to the Met Gala last year in a wedding gown designed by Riccardo Tisci; I've played a bride a billion times."
She plans for a non-white wedding gown. Seyfried teased her new husband's Late Late Show appearance on her Instagram captioning a pic of Sadoski,
"This nice man is going to be on @latelateshow tonight to talk about nice things!"
You may like to read All you need to know about Gemma Chan-her career and dating history!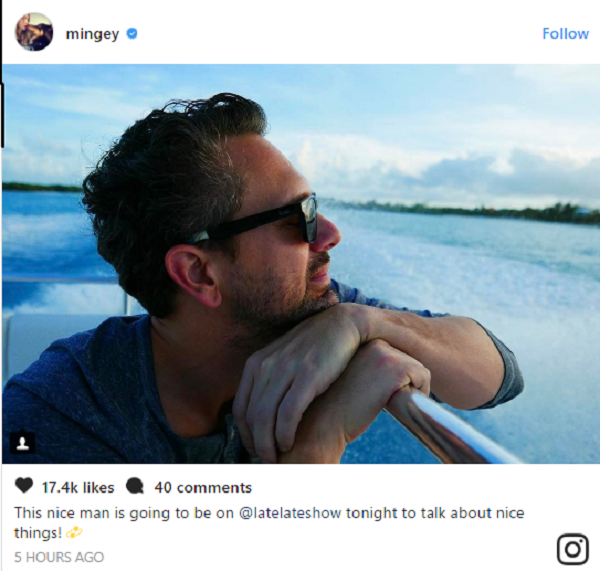 Shirley MacLaine on The couple Marriage
Earlier in the month, the couple's Last Word co-star Shirley MacLaine had told ET:
"Absolutely the best! I watched their love affair, and I watched the baby almost being conceived, To watch the two of them together… they're truly in love."
Seeing the enthusiasm of the Bride and Groom, it is obvious that they are so deep in love and along with the excitement of marriage, another good news is also waiting to arrive. The Couple has Baby due soon!! Isn't is the two good news at the same Time.
We hope the Duo remains strong and happy together.
Update on Amanda's pregnancy
Amanda gave birth to a baby girl in March 2017. It was a prolonged labor but the baby is healthy. She has decided not to reveal the baby's name as well as not post her picture on the internet or social media.
Also read Top notch actress Amanda Seyfried was bullied for her pale skin. Read how she coped with it!
Short info on
Amanda Seyfried and Thomas Sadoski
Amanda Seyfried is an American actress and singer-songwriter. She began her career as a model when she was 11, then her acting career at 15 with recurring parts on the soap operas As the World Turns and All My Children. More bio…
Thomas Sadoski is an American stage, film, and television actor. He is best known for his role as Matt Short in the sitcom television series Life in Pieces. More bio…