Amanda Stanton blindsided by Bobby Jacobs ' announcement that they have split!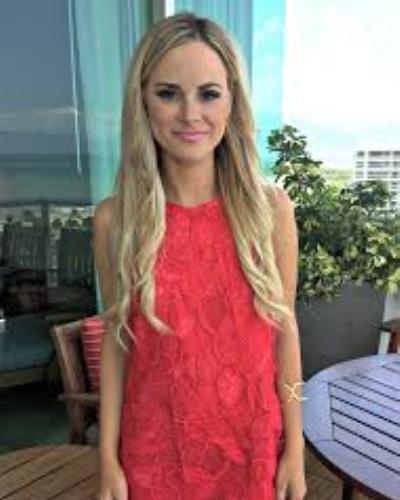 Bachelor Nation's actress Amanda Stanton and her boyfriend Bobby Jacobs have split.
It comes as a surprise to Amanda as well since she was blindsided by the breakup.
---
Bobby Jacobs posts about the split with Amanda Stanton
Bobby Jacobs put up a series of comments on his private Instagram post in which he also shared a photo. He thus announced his split from Amanda Stanton.
Bobby, 33 wrote:
"I love them too and that's why I'll still be apart of there lives no matter what," 
He uploaded a picture of him with Amanda and her two kids. He was seen holding one of her daughters.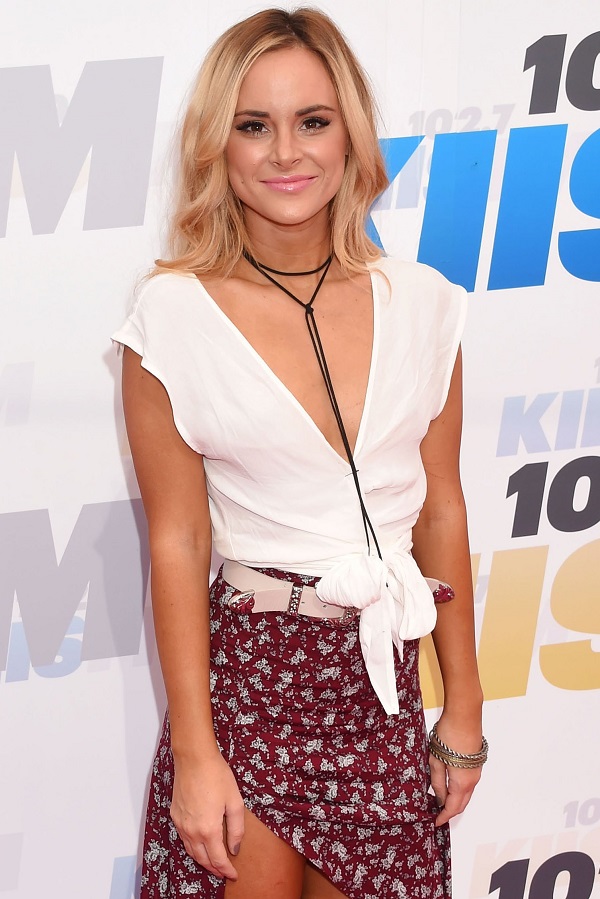 Bobby further narrated:
"Talked to them both on the phone last night and we're taking them to Disneyland for Kinsley's Bday."
The reason for the split
Fans and followers of Amanda Stanton wondered whether the breakup was due to the recent hack Amanda, 28 faced where her topless pictures from a previous breast augmentation procedure were hacked. She was threatened that these pictures would be shown to people who knew her.
But Bobby cleared the air on this when he further wrote on his Instagram:
"Not at all. I told her to bring it public weeks ago that way it wouldn't shock so many people when they received the pictures. A not so sharp attorney told her otherwise."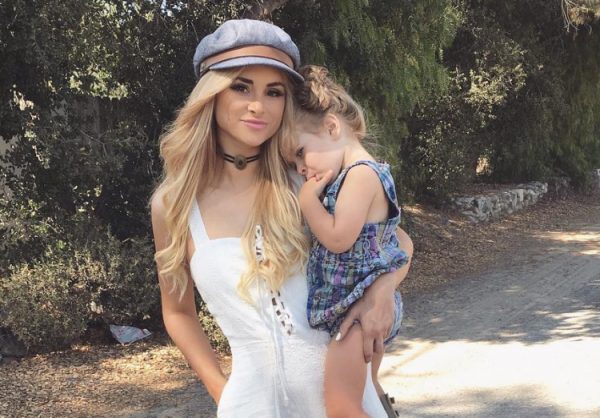 Six months back in the fall of 2018, Amanda was charged with domestic violence and arrested. She had physically abused Bobby after an altercation with him in Las Vegas, Nevada.
She was attending a friend's Bachelorette party there. However, in December 2018, the case was dismissed.
A statement from her rep Steve Honig said at that time:
"Amanda continues to be embarrassed by her behavior and greatly regrets the incident ever occurred. She apologizes to everyone for the trouble she has caused and is very grateful for Bobby's love and support."
After that, things were patched up. But now with the split announcement from Bobby, even Amanda is surprised as she was also blindsided by the news. A source told E! News:
"Amanda was completely blindsided by all of this and thought that things between her and Bobby were going great,"
The same source had previously said:
"They are taking some space in their relationship but are still technically together as a couple and recently moved in together."
Amanda Stanton and Bobby Jacobs – their relationship timeline
The couple began dating in February 2018 and on completion of their one year of relationship this year, on 22 February, Amanda wrote on her social media:
"One year since my first date with this guy ✨ We texted for a few months & i flaked probably 5 times before we finally met. I had an extra ticket to a Cirque de Soleil show and invited him after bailing last minute on Valentines Day. I was nervous and wasn't expecting to like him so I didn't tell him my friend & her fiancé were also coming. So we picked him up and when he got in the car *surprise* it was a double date ????????????‍♀️ (he didn't act upset but told me later he was super bummed and thought it was really rude. So don't recommend doing this!),"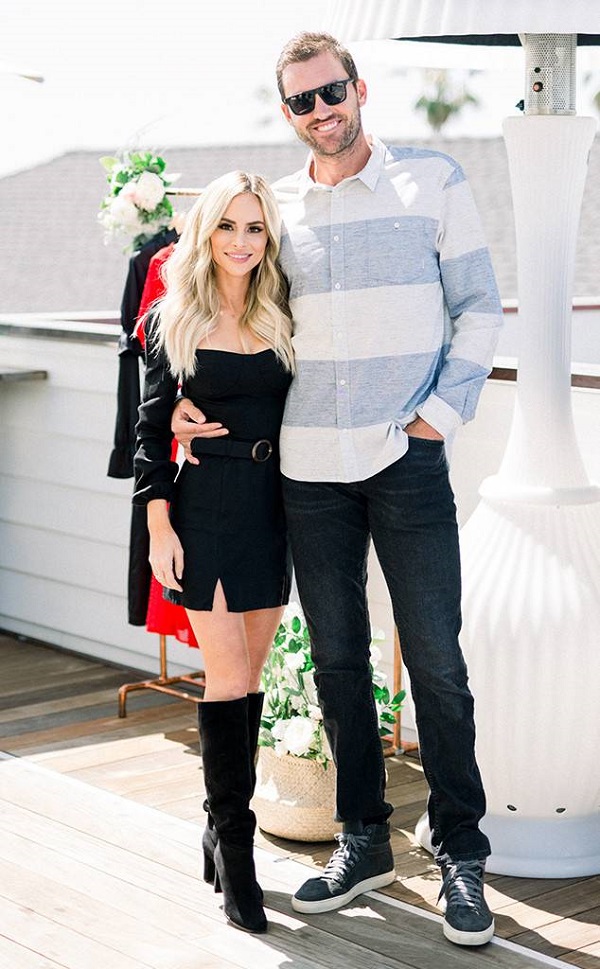 She continued:
"As soon as he got in the car and we started talking, it was instant emoji heart eyes. (He has the sexiest voice I've ever heard. It's like deep & kinda monotone but in a HOT way…if that makes sense.) I left for Italy after that and didn't see him again for about 3 weeks but when I got back we started seeing each other more and more until we were basically attached at the hip. The bottom line is, I'm an ass hole when it comes to dating but somehow I got lucky. He's the sweetest, most gentle, honest, loyal and supportive guy I've ever met."
She had concluded:
"I think I finally got it right this time ???? thanks for loving me @bobbyjacobs."
Amanda Stanton and Bobby Jacobs have a vacation together
Amanda, Bobby, and Amanda's two kids from a previous relationship had gone to Dubai for a vacation. This March, she had gushed about her boyfriend and called herself lucky to have him with her!!!
Short Bio of Amanda Stanton
Amanda Stanton is an Esthetician and Contestant in Bachelor in Paradise Season 3. She gained fame for her role in The Bachelor and The Bachelorette as the host of the show. More Bio…
Source: People