The "Amazon", Brigitte Nielsen has had Plenty of Relationships Including the ones With "The Terminator" Arnold and "Rocky" Sylvester, But How Much does her Relationship Number Sum up to?
Often referred to as an Amazon because of her tall stature, Brigitte Nielsen is well known for modeling and her roles in Red Sonja and Rocky IV. She is also known for her roles with the big superstars (and I mean literally, really big too), Arnold Schwarzenegger and Sylvester Stallone.
Along with that, Nielsen is said to have a total of around 11 relationships, including her five marriages. We'll be trying, to sum up, her relationship profile in this section.
First Marriage with Kasper Winding
Nielsen has had her first marriage with Kasper Winding, a musician. The couple married together in around early 1983.
They had a son, Julian Winding, who was born in 1984. The couple, however, parted to their ways and divorced in October 1984.
Also read Brigitte Nielsen is a mother of the fifth child at 54. Also, read about her past affairs
Relationship with Arnold Schwarzenegger
In the fallout of Arnold Schwarzenegger's adultery scandal, Nielsen went on to confess that she also had an affair with him while the Terminator was in a relationship with Maria Shriver. It was in 1985.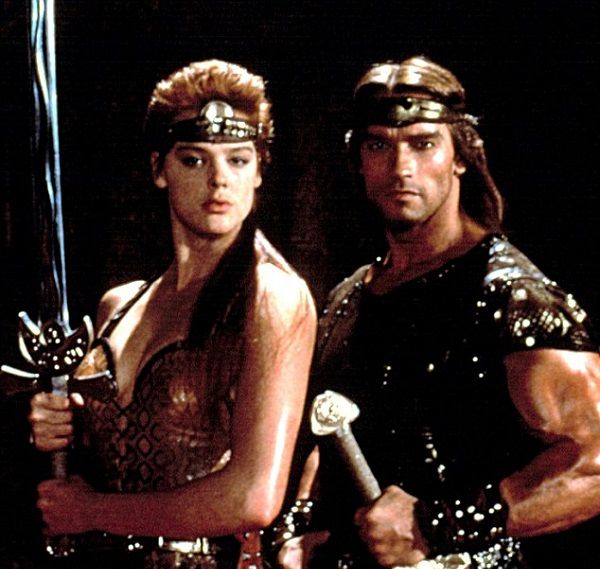 Second Marriage with Sylvester Stallone
Nielsen married actor Sylvester Stallone, on 15 December 1985 at the Beverly Hills, California. The couple acted in two films together, Rocky IV and Cobra.
Stallone and Nielsen's marriage lasted 19 months, with their divorce finalized July 1987. Their marriage and divorce were both highly publicized by the tabloid press.
Affair with Tony Scott
In 1987, Nielsen opened up on her relationship, confessing to an affair with Tony Scott. Tony Scott was a director and died on August 19, 2012, aged 68.
Engagement with Mark Gastineau
Nielsen was engaged to Mark Gastineau, a footballer from New York Jets. They were engaged in around February 1988.
She had her second child, Killian Marcus Gastineau, born in 1989, with him. Nielsen broke off her engagement from Gastineau in April 1990. They had been engaged for 2.2 years.
Third Marriage to Sebastian Copeland
Nielsen had the third marriage of her life with Sebastian Copeland, a director and a photographer, and the cousin of actor Orlando Bloom. They were married in 1990.
The couple had no child together and went on to divorce in May 1992, after one and a half year of marriage.
Also read The Incredible! Brigitte Nielsen reveals that she is pregnant with her fifth child at the age of 54 years!
Fourth Marriage with Raoul Meyer
Nielsen was married to Raoul Meyer, a racer, in the year 1993. It was her fourth marriage. The couple together had two children, both of them sons: Douglas Aaron, born in 1993 and Raoul Jr., born in 1995.
They divorced in April 2005, however, after 11 years of their marriage.
Relationship with Flavor Flav
In 2005, Nielsen had a highly publicized relationship with rapper Flavor Flav. Also, they dated for 7 months and spilt up in 2005.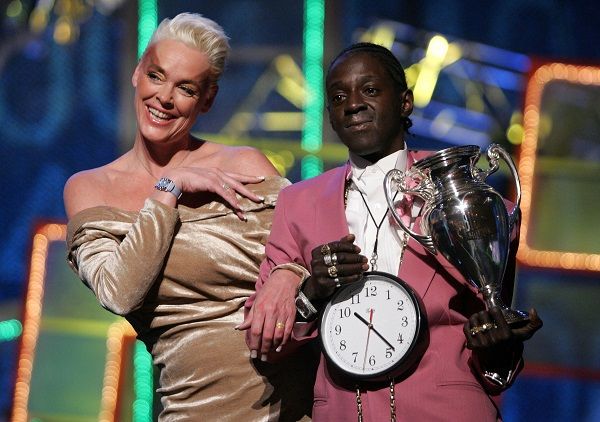 Fifth Marriage with Mattia Dessi
On July 8, 2006, Nielsen married Mattia Dessi. He lived with her in Italy as shown on Strange Love, which was filmed prior to their marriage. As of 2010, they lived in Palm Springs, USA. Furthermore, the couple has no child together as yet.
Miscellaneous Relationships
Nielsen broke off her engagement with Luca Rossi.
In January 2012, during an interview on the German Reality TV show Ich bin ein Star – Holt mich hier raus!, she confessed once having a one-night stand with Sean Penn in Cannes.
Brigitte Nielsen life and career
Brigitte Nielsen is a naturalized-Italian, Danish-born actress, model, singer as well as a reality TV personality. She began her career modeling. Some years later, Neilsen went on to play in the movies Red Sonja and Rocky IV. She is also known for her marriage to Sylvester Stallone.
Because of her tall stature, the world press started referring to her as an "Amazon". She later built a career starring in B-movies, hosting TV shows, and appearing on reality shows.
Short bio on Brigitte Nielsen
Brigitte Nielsen is a Danish-Italian actress. In addition, she is also a singer, columnist, and model. She is widely famous for her role in Red Sonja, Cobra, Rocky IV, Beverly Hill Cops II, and Snowboard Academy. Nielsen has also gained her popularity as the ex-wife of Sylvester Stallon. See more…
Source: rtl.de, heraldsun