Amazon founder Jeff Bezos and his wife are set to divorce! Who is his new love?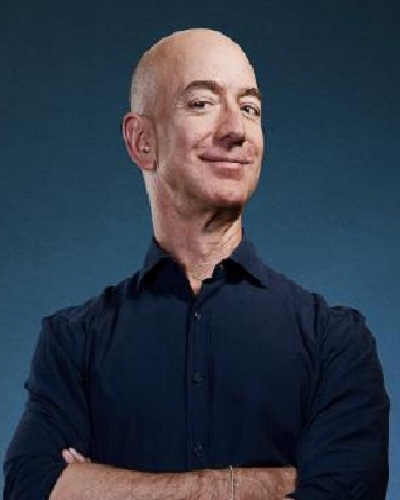 The world's richest man who also happens to be the founder of the famous Amazon Company, Jeff Bezos is divorcing his wife MacKenzie Bezos. They have been separated for a long time and are only going to make it legal and official now by filing the divorce papers in the court.
Jeff Bezos and his divorce
Jeff Bezos who is the wealthiest man in the world and his wife MacKenzie Bezos is going to divorce after a period of long separation. The couple has released a joint statement which has also been posted on Jeff's Twitter handle.  It states:
"We want to make people aware of a development in our lives,"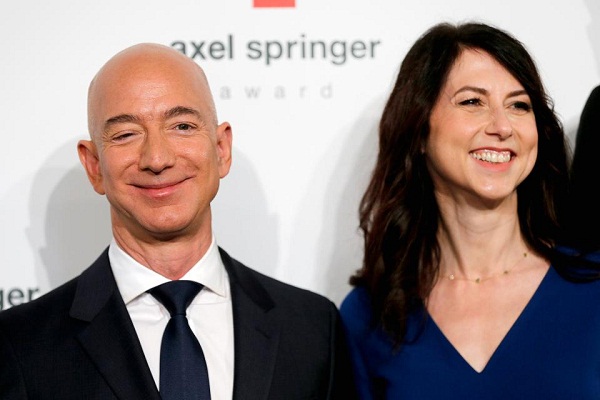 Jeff, 54 and MacKenzie, 48 continued:
"As our family and close friends know, after a long period of loving exploration and trial separation, we have decided to divorce and continue our shared lives as friends."
The couple is happy that they spend 25 years of their lives together and promised to continue to be good friends and parents.
The couple concluded:
"Though the labels might be different, we remain a family and we remain cherished friends," 
Jeff and MacKenzie and their relationship
The couple met when they were working at the hedge fund, DE Shaw. At that time, Jeff had still not started Amazon. They share 4 children together and MacKenzie was one of the first employees of the company.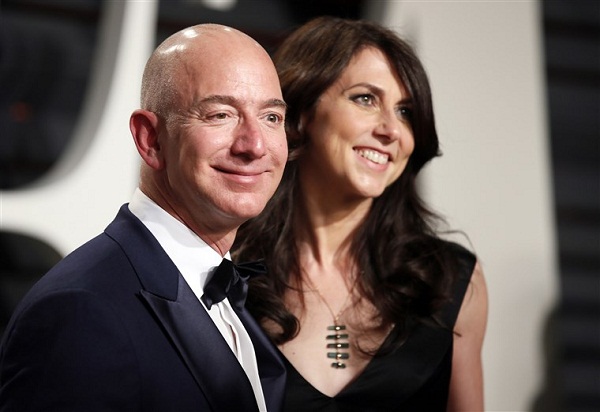 About MacKenzie Bezos
MacKenzie was with the hedge fund and later joined Jeff when he founded his new company Amazon. In 2014, she launched the anti-bullying organization called Bystander Revolution.
She has also authored two books which includes one named "The Testing of Luther Albright". It is a psychological novel about the challenges faced by a Sacramento, California father and his family after an earthquake affects their life.
About Jeff Bezos
Jeff started his own firm which soon picked up and his fortune grew. He has a net worth of $137 billion according to Forbes and Bloomberg and thus becomes the world's wealthiest man in the world. His company is now the world's biggest publicly traded company and it has crossed Microsoft company recently in terms of market capitalization.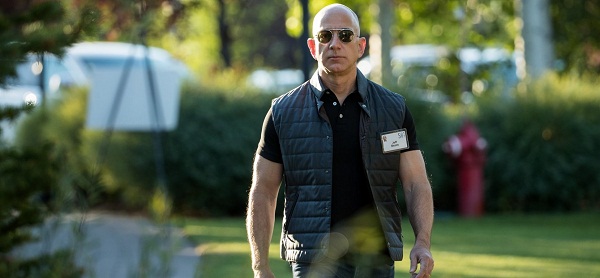 Jeff Bezos has moved on
National Enquirer has said that his reporters have followed Jeff closely since his separation from his wife MacKenzie and learned that he is now dating former TV presenter and current entrepreneur, Lauren Sanchez. Lauren is married to the Hollywood talent agent called Patrick Whitesell. But the couple has separated but not yet divorced.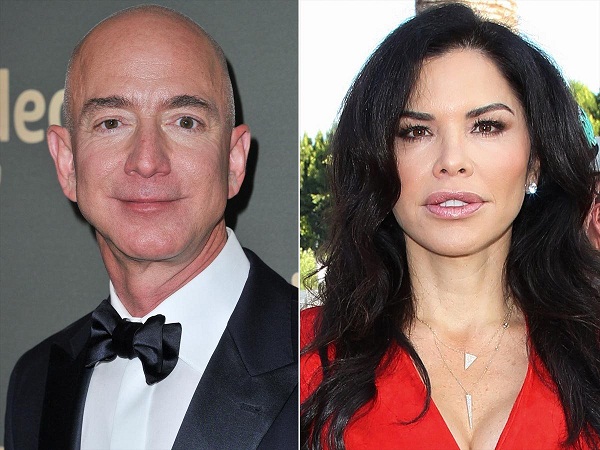 Lauren is 49 years old and also works as a helicopter pilot. Lauren has three children of her own. Two of these children are with her husband Patrick and one is from a previous relationship.
The media outlet National Enquirer stated that they had the full report of the alleged affair of Jeff and Lauren which they were to publish soon. It was this impending report which made Jeff announce on Wednesday that he is divorcing his wife.
National Enquirer had teased:
"During a blockbuster four-month investigation, The ENQUIRER tracked Bezos, who turns 55 on Jan. 12, and secret lover Sánchez across five states and 40,000 miles, tailed them in private jets, swanky limos, helicopter rides, romantic hikes, five-star hotel hideaways, intimate dinner dates and 'quality time' in hidden love nests,"
Short Bio on Jeff Bezos
Jeff Bezos is a technology and retail entrepreneur and investor of America. He is best known as the founder, chairman, and chief executive officer of Amazon.com He is also the founder and manufacturer of Blue Origin.
He became the richest person in the world for 6 hours with an estimated net worth of 89.8 billion USD. More Bio…
Source: businessinsider.com, Rte