Amber Heard Dating History: Ex-husbands, Boyfriends, Girlfriends, Child!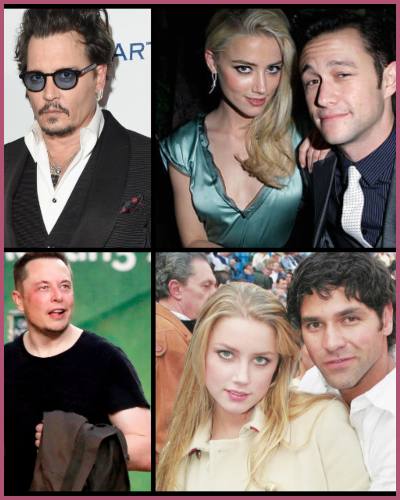 Johnny Deep's trial against Amber Heard is still going on with getting more interesting day by day
So far, the actress has dated several high-profile people from billionaire Elon Musk to cinematographer Bianca Butti
---
Amber Heard and her ex-husband, Johnny Deep, are presently battling in court after Deep filed a defamation lawsuit against her.
The case has been a roller coaster ride, and their relationship has been even more so. Not only has the actress's relationship with Johnny been turbulent, but so has her other love relationship.
She has dated several high-profile people from billionaire Elon Musk to cinematographer Bianca Butti.
Let's take a look at what the actress has gone through in her romantic love life thus far.
Amber Heard and Valentino Lanis
Amber Heard first dated Mexican Actor Valentino Lanis. The two had a brief romance from 2005 to 2006.
Further, there is not much known about their romantic life.
Amber Heard and Mark Wystrach
Alike, Heard's first romance, she had a brief romance with an American actor Mark Wystrach.
The two dated just for a year from 2006 to 2007.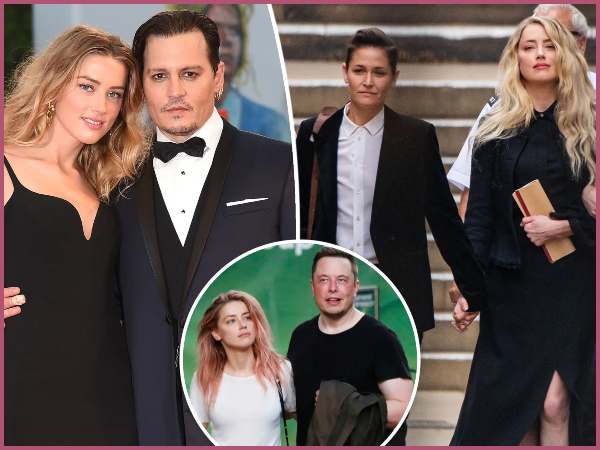 Also read "What happened to Amber Heard's donation to the ACLU and the Children's Hospital? Find Out? Net Worth 2022 "
Amber Heard and Tasya van Ree
The Aquaman actress sparked dating rumors with photographer Tasya Van Ree in 2008. Heard, who came out as bisexual in 2010, had an intense romance with a photographer that she legally changed her last name to van Ree during their courtship.
However, many outlets reported that the two were in a domestic relationship from the years they started dating. Heard was even arrested in 2009 for domestic violence against Tasya after an altercation at Seattle-Tacoma International Airport.
In 2016, Tasya clarified with Us Weekly that the incident was "misinterpreted". She told,
"Amber was wrongfully accused for an incident that was misinterpreted and over-sensationalized by two individuals in a power position. I recount hints of misogynistic attitudes toward us which later appeared to be homophobic when they found out we were domestic partners and not just 'friends.' Charges were quickly dropped and she was released moments later."
Before her statement, the two had already separated their ways in the year 2012. Heard again put back her birth name after their split.
Amber Heard and Johnny Depp
Johnny Depp and Heard met initially while filming The Rum Diary in 2009. They started dating in 2011 and married in February 2015 in a civil ceremony.
Shortly after, Heard filed for divorce, accusing him of physical abuse, obtaining a temporary restraining order against the star.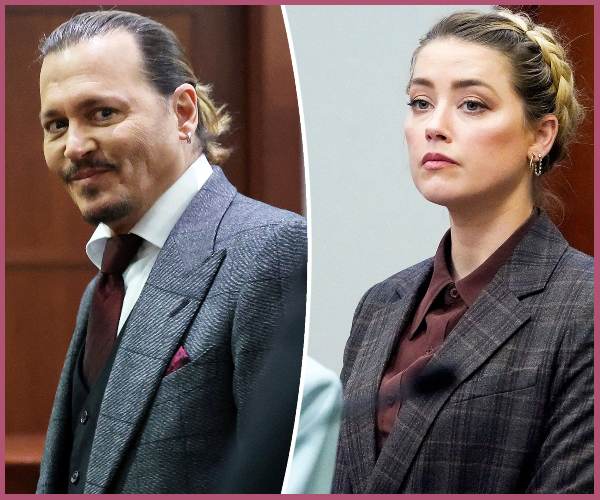 They hit an agreement a few months later, and Amber dropped her plea for a domestic violence restraining order. Depp, on the other hand, has denied ever physically attacking Heard.
Later on, the actor himself sued her for $50 million in connection with an article she wrote in 2018 in which she claimed to be a victim of domestic abuse.
Also read "Amber Heard & Elon Musk's yearlong romance has come to an end. Broke up because they couldn't handle long-distance affairs"
The things between them were still strained in court. And Johnny Deep vs Amber Heard trial is getting more interesting day by day.
Amber Heard and Elon Musk
Amber Heard and Elon Musk were first linked in July 2016. The couple made their relationship public less than two months after her high-profile divorce from Johnny Depp.
However, the pair didn't long last as they split a year after dating due to busy careers getting in the way.
Amber Heard and Vito Schnabel
The actress sparked romance rumors with art dealer Vito Schnabel, just three months after her split from Musk.
According to sources, they split after less than one year reportedly due to "long-distance".
Amber Heard and Andres Muschietti
Afterward, Heard had a brief whirlwind romance with director Andy Muschietti.
The two were first linked in May 2019 and ended up the romance in the same year.
Amber Heard and Bianca Butti
Amber's last known relationship was with cinematographer Bianca Butii so far. In January 2020, The pair first went public with their relationship.
During their time together, Heard became a mother to a daughter Oonagh Paige Heard, who was born in July 2021 via surrogacy.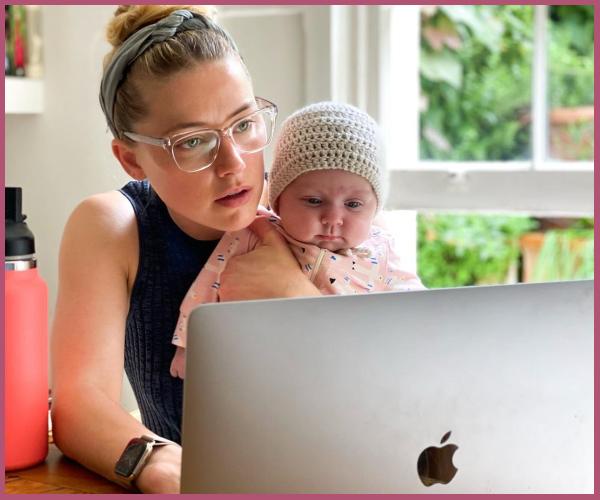 However, Butti doesn't relate to Heard's baby. According to Heard, she is both the " mom and dad" to her baby. As she decided on surrogacy before her romance with a cinematographer.
Unfortunately, the pair also parted ways after almost two years together citing a long-distance relationship as the reason behind their split.
During the time, Heard was filming Aquaman 2 and had to spend months on end on a different continent.
Also read "Celebrities Who Supports Amber Heard in her Litigation with Johnny Depp"