Amelia Hamlin accused of 'blackfishing' after posting a tanned picture!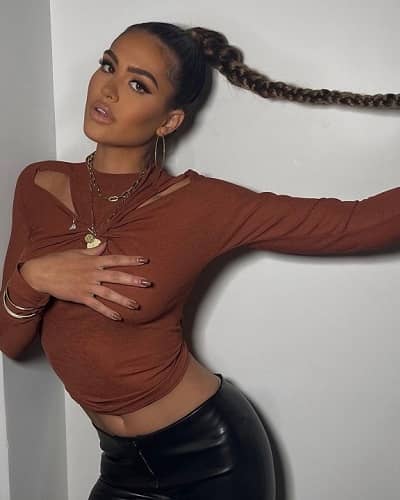 Amelia Hamlin is a tanned goddess!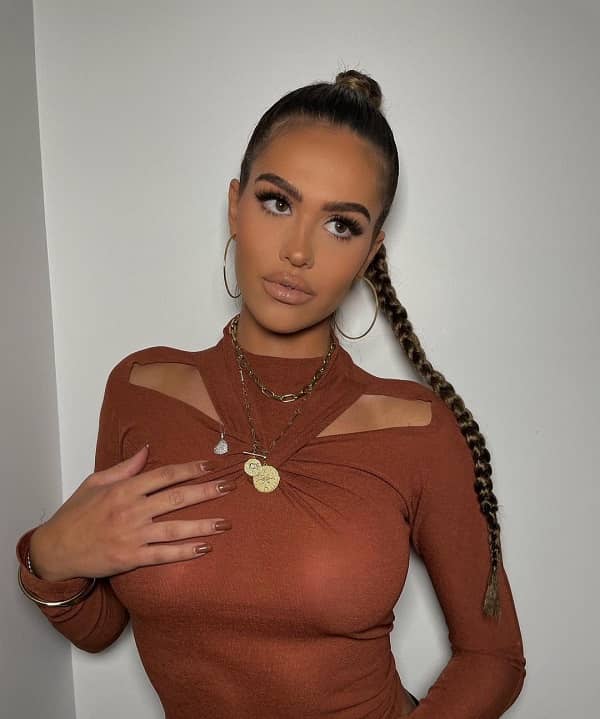 Hamlin accused of 'blackfishing' on Instagram. Recently, she posted pictures of her on Instagram where her skin seemed a bit tanned.
Blackfishing is one of the popular terms on social media when a person is accused of pretending to be Black.
In the accused picture, Amelia is wearing a brown cutout top, and her hair is pulled back in a long, braided ponytail. Furthermore, she accessorized the look with hoop earrings and chain-link jewelry.
Also, Amelia captioned the photo,
"whiplash got me like…"
Also read Amelia Gray Hamlin on a dinner date with her boyfriend Scott Disick and his kids!
After she faced backlash due to her those pictures looked darker than her other Instagram photos. Similarly, she clapped back at the accusations on her Instagram story writing,
"im receiving a lot of comments in regards to my latest photo. I am being told that I am 'black fishing' – thank you all for educating me on this topic. I recently went on vacation in the sun, and with my Italian heritage I tan very easily."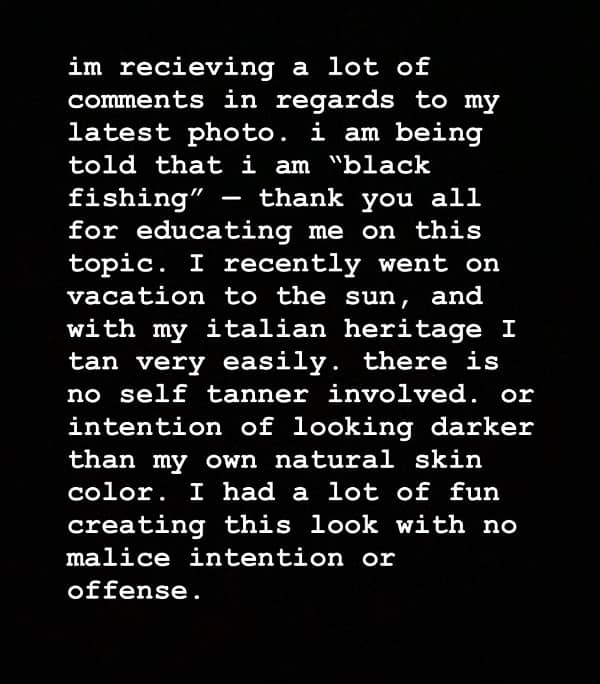 She further claimed that she did not self-tanned and have no intention of looking darker than her natural skin color. Likewise, Hamlin did not have any intention of malice or offense as she created the look with a lot of fun.
Also read Amelia Gray Hamlin has gained 50 pounds recovering from an eating disorder! Her struggle with anorexia, family, boyfriend, and social media
Short bio on Amelia Hamlin
Amelia Hamlin is an American actress who is best known for her performances in 'Rachel & the TreeSchoolers'(2012), 'Harry Loves Lisa'(2010), and 'The Real Housewives of Beverly Hills' (2010). Read more bio…