American actor cum musician Johnny Depp's fans worried about his new frail and thin look!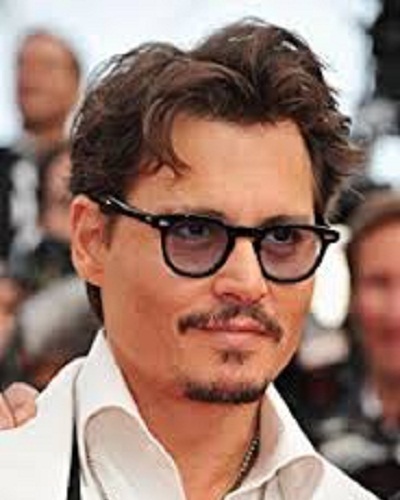 American actor and singer Johnny Depp was sighted recently in Hamburg, Germany. He is in the European leg of his tour with his band Hollywood Vampires. He is being on the road with his bandmates Alice Cooper, 70, and Joe Perry, 57 for the tour.
Johnny Depp poses for fans
Johnny Depp posed for his fans in Hamburg, Germany. He looked completely different from his normal look. He had slimmed down and looked frail. His head was shaven and he also had a clean shave and did not have his trademark long hair and facial hair. He had a Fugly cap on. He was in his jeans and a T-shirt which read "Stay Humble or be humbled".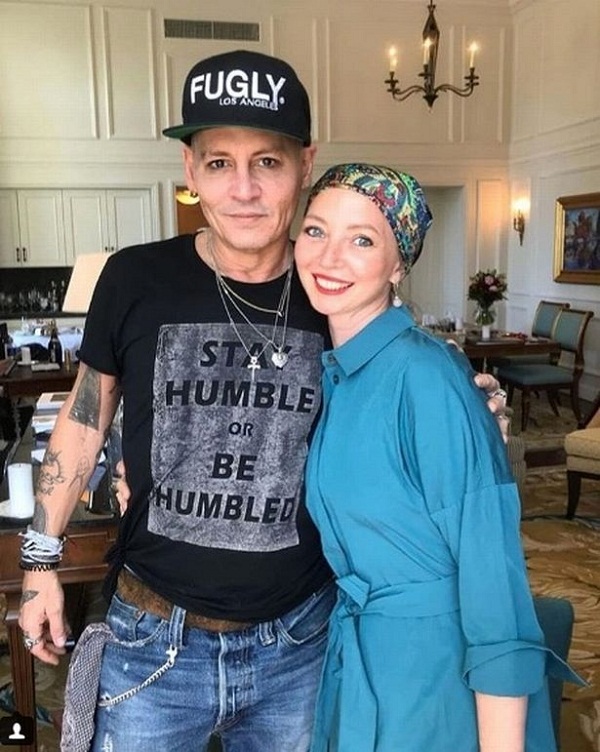 Johnny Depp was signing autographs in the broad daylight. The tattooed star looked pale and thin. He had donned his trademark silver chains and rings.
The tour is a tribute to honor the rock stars whose music had touched people's souls and who had died due to excess in the 1970s.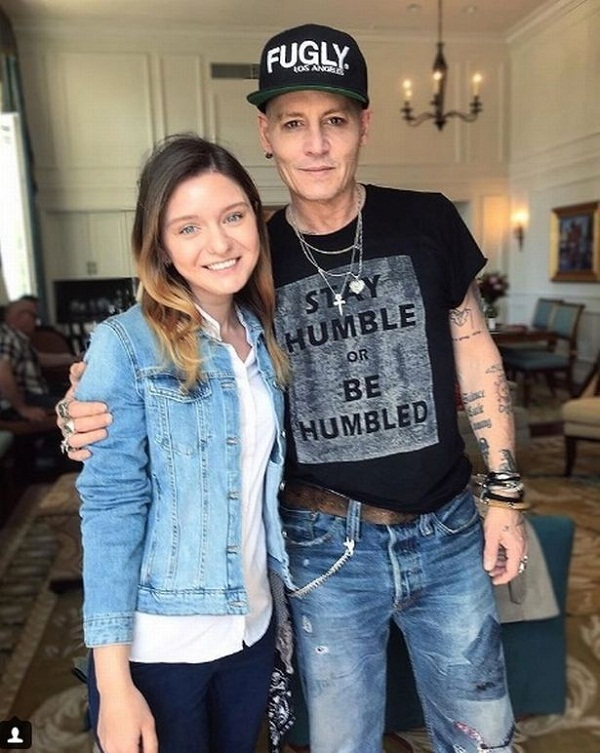 The last couple of years have been traumatic for Johnny Depp, 54 as regards his personal life. He lost his mother Betty Sue Palmer and just a few days later, he also had a messy split up with his wife Amber Heard, 32. Amber had filed for divorce from Johnny in May 2016 and it was a legal turmoil for the couple. His had released a statement at that time. His rep had said:
"Given the brevity of this marriage and the most recent tragic loss of his mother, Johnny will not respond to any of the salacious false stories, gossip, misinformation and lies about his personal life. Hopefully, the dissolution of this short marriage will be resolved quickly."
Johnny also greeted fans as he arrived at Regent Hotel in Berlin, Germany. He had hidden his face under a pair of large sunglasses and a baseball cap. He smiled graciously and also signed autographs for his fans. He also took time to interact with his fans accumulated there.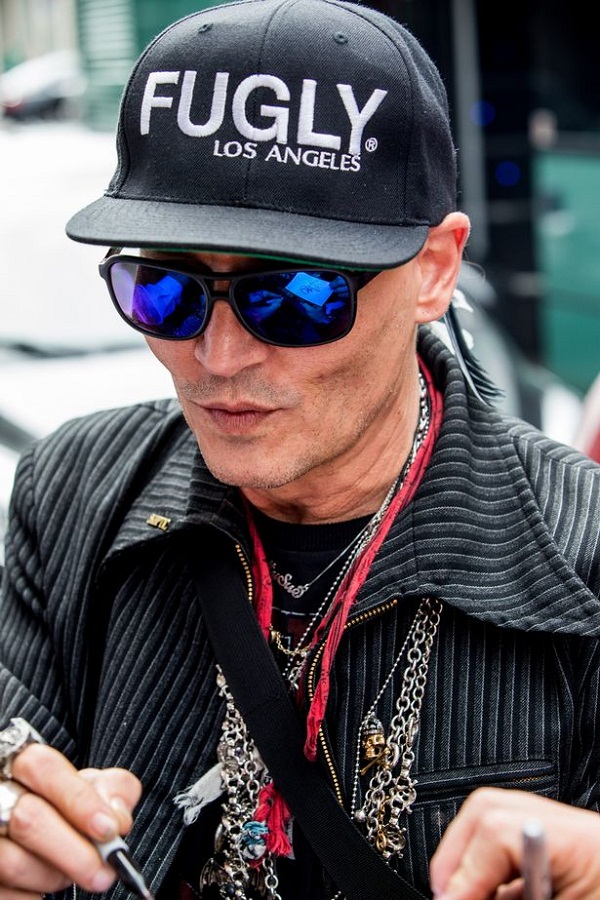 Johnny Depp's fans got concerned
After Johnny Depp's pictures with his fans were uploaded online on the social media, Depp's fans got worried for him. They were worried for his health. One of his fans wrote:
"He looks so frail,"
Another fan said:
"You alright? All love and support."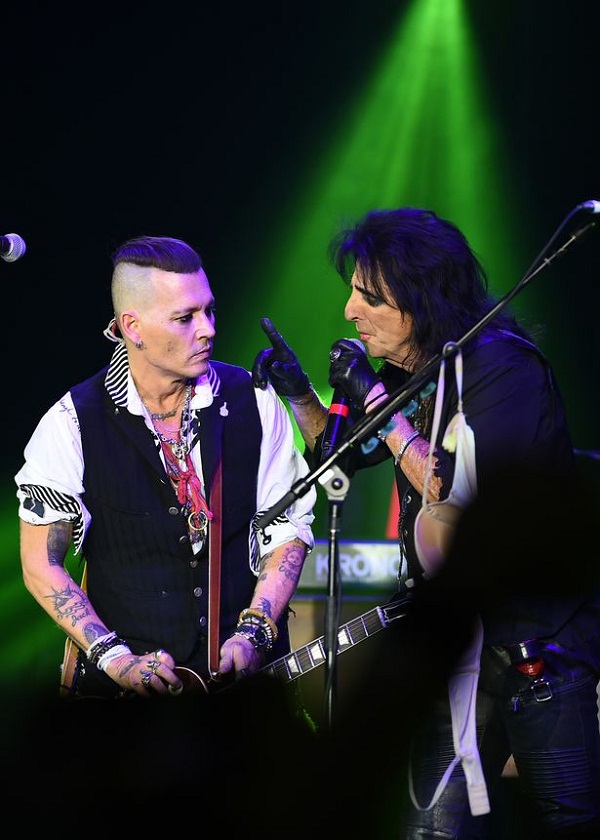 Another fan commented on the social media:
"He looks thin,"
Another social media user said:
"He looks awful. Is he sick?" 
Another worried fan stated:
"He looks like someone sucked the life out of him, hope he is OK."
Other fan speculations
Some of his fans were quick to remark that his slimmed down look is for some new movie role. One of the fans asked:
"Oh my God Johnny… please tell me this is the look for your new movie!" 
Another of his social media fan said:
"In my opinion I think he has lost weight because he has to make a film. Actor life,"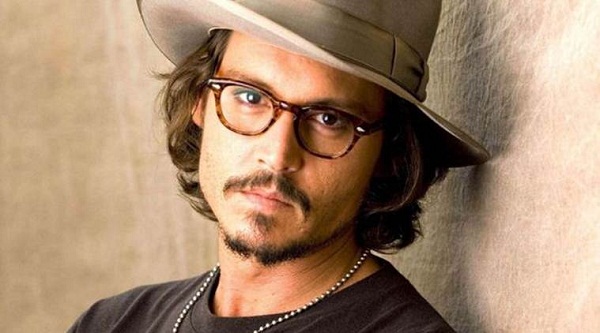 Many of his fans also felt that it was the road trip for the tour that was taking its toll on the star's health. It could be mere tiredness due to which Johnny appeared frail and thin in his recent pictures.
This is not the first time that the star has transformed himself. In 2014, Johnny had similarly changed his look drastically for his film Transcendence. He had gone bald for the role in the sci-fi thriller and also at that time similarly looked alarmingly frail.