American actor Mario Lopez is father for the third time! His wife Courtney delivered a baby boy on 8 July 2019!
Actor Mario Lopez has some happy news to share with his fans and audience. He has become a father again and this is his third time! His wife Courtney gave birth to a baby two days back.
Mario Lopez and the arrival of his son
Mario, 45 is now a proud father of three! The actor's wife Courtney, 36 delivered a healthy baby boy on Monday 8 July 2019. The child's name is Santino Rafael Lopez. Mario was excited and elated with the arrival of this new bundle of joy. He uploaded a gallery of pictures of the newborn and him and his wife on his Instagram for his over 1.3 million followers. He captioned it thus:
"It's a BOY!!!! Healthy, beautiful baby boy … Santino Rafael Lopez! Baby & Mom are doing great. Mrs. Lopez came through like a Champ! #BabyLopez3,"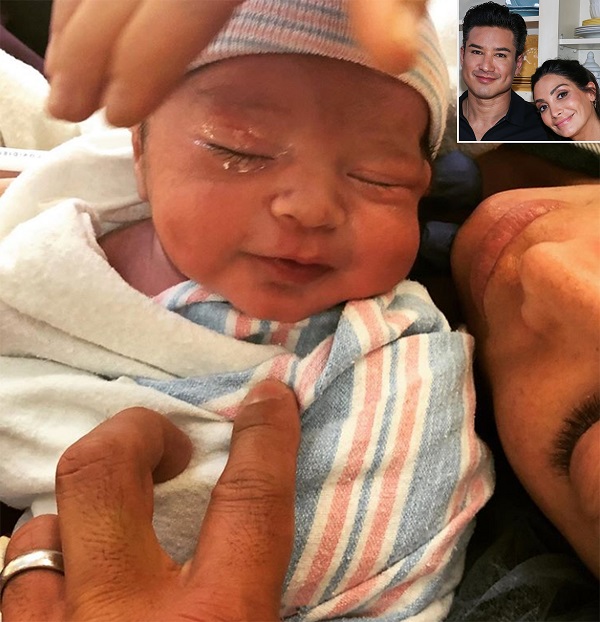 There was a picture of Courtney holding the baby close to her and another of Mario wearing scrubs and cradling the child. Another two pictures were of Courtney and in one of them, she was with the baby bump.
Courtney announces the news on her Instagram
Courtney similarly uploaded a picture gallery on her social media, the Instagram. There was a close-up picture of her newborn child Santino, her hospital bed photo, and three pictures of baby bump one each during her three pregnancies. Wow…she does cherish memories!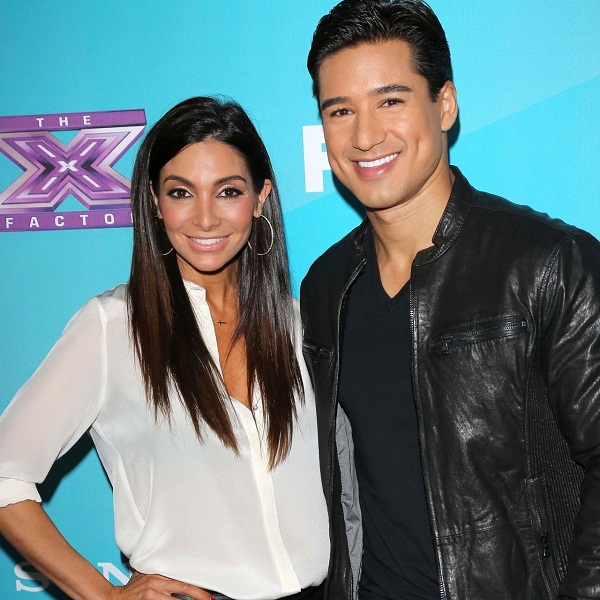 She wrote for her 256.8k fans:
"He looks just like daddy #LopezPartyOfFive,"
She followed this caption with a baby and smiling emoji.
Mario Lopez and Courtney-how they met?
Mario and Courtney met in 2008 when both were on Broadway and working together on A Chorus Line. They started dating and after four years in December 2012 married in an outdoor ceremony held in Punta Mita, Mexico.
At the time of their marriage, their daughter Gia was already born and was two years of age. She was the flower girl at her parents' wedding. Mario had joked at that time that they plan to have more kids after marriage. He said:
"We're working on that, Right after the wedding. We'll wait for the guests to leave and then we're getting right on that!"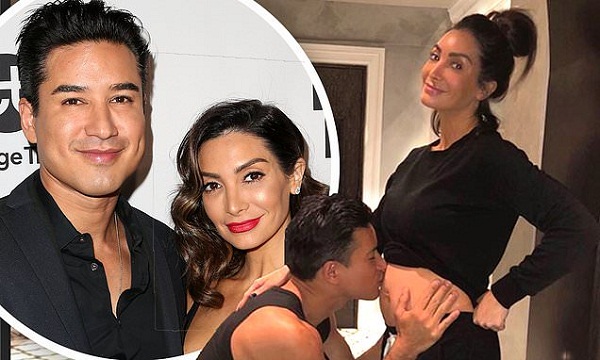 Their son Dominic was born later and is five years old now.
Mario Lopez and Courtney and this pregnancy announcement
It was in January 2019 that Mario had uploaded a video on his Instagram in which Courtney had made the pregnancy announcement at the end. The other family members had shared their life updates in it in the initial.part of the video. Mario had said:
"We are adding to the team. We're going to be a party of five,"
At that time, the couple was not aware of the gender of the unborn baby. Later, Mario told PEOPLE that it was like a Christmas miracle for the family. He said:
"If it didn't happen, it wasn't meant to be. Not part of God's plan. We have one of each. But it got in there! It snuck in, towards the end."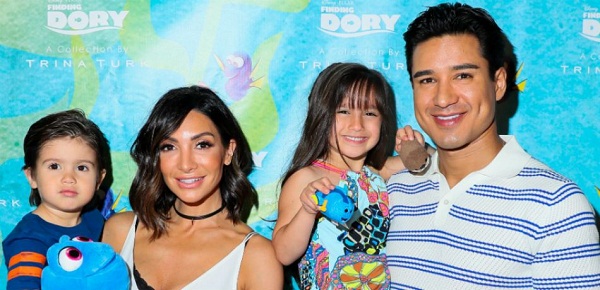 Mario also admitted that the couple did not try to find the gender of the unborn child in all the three pregnancies. He said:
"We're pretty old school, you know, it being the tie-breaker. It doesn't matter, to be honest, as long as it's healthy. We're just very excited. The gender reveal will be when it's born!"
Source: USA Today