American actor Michael Douglas opens up about throat cancer and how he was never afraid to die!
The famous actor Michael Douglas defeated throat cancer around 8 years back. He spoke about it recently and talked about how his daughter was afraid that he would never be able to see her marriage.
Michael Douglas talks about his cancer
Michael was diagnosed with throat cancer in 2010. He underwent radiation and chemotherapy for it and in one year, he was in remission. He has been cancer-free for almost 8 years now. But he recently opened up about his disease and how he never thought of death during that time.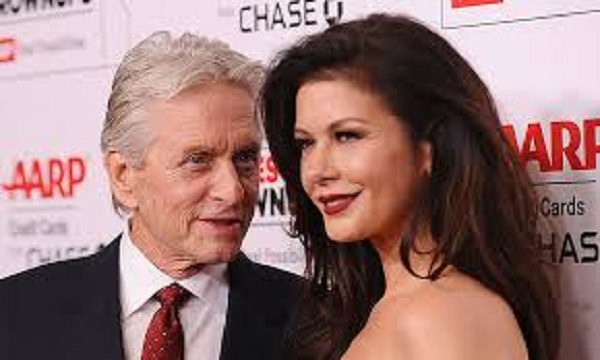 Michael told the French outlet Paris March:
"It's weird, I know, but during the whole period of chemotherapy and radiation, it never crossed my mind that I could die,"
This shows what a braveheart he is. He continued:
"My mother was 92 when she died"

"My father, he recently celebrated his 102nd birthday. I have never thought much about death or aging."
Michael Douglas and his new appreciation for life
Though the actor remained courageous throughout the course of therapy for throat cancer, he found some new appreciation for his life after he completed his cancer treatment. His daughter Carys, 16 makes him aware of his great life ahead. He said:
"It's mostly my 16-year-old daughter, Carys, who makes me realize how old I am,"

"She often tells me: 'Do you realize, dad, that when I'm 25 years old you'll be 83?' When she explains to me that she's afraid I won't be here when she gets married, tears come to my eyes."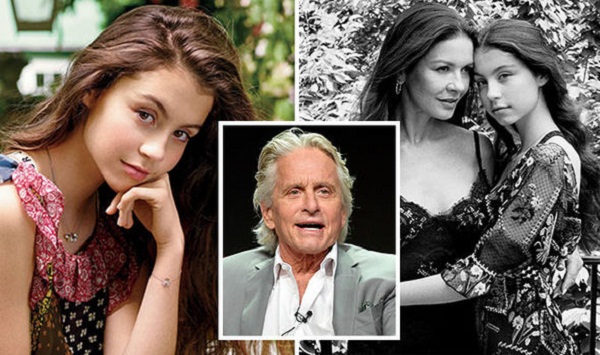 He added:
"At the peak of my career, I dreamed of the day when I would have time to be bored. This time has arrived, but after two weeks without work, I start going around in circles. And my obsession today is not to waste time."
Michael thought of retiring but at the same time, he cannot sit idle. Hence he does not feel it right to waste time. He is certain now that he has beaten his cancer and left it somewhere far behind him. Talking about his regular health checkups for cancer, Michael said:
"I check every six months,"

"I believe, and I hope, that I've escaped. One thing is certain, my cancer has made me a free man."
Michael Douglas and his 2013 controversy
In the year 2013, Michael had spoken about the cause of his throat cancer. But his statements at that time had irked many of his fans and viewers. The Guardian had asked him whether it was his smoking and drinking which led to throat cancer. And Michael answered that it was due to oral sex. He said:
"No. Because, without wanting to get too specific, this particular cancer is caused by HPV [human papillomavirus], which actually comes about from cunnilingus,"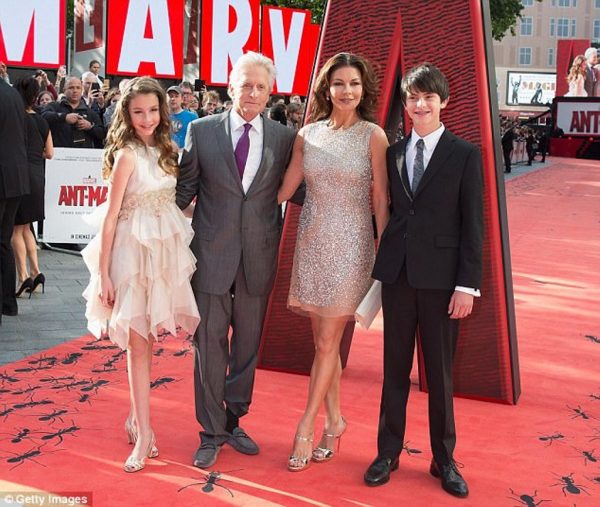 He continued:
"But yeah, it's a sexually transmitted disease that causes cancer. And if you have it, cunnilingus is also the best cure for it."
The social media went wild on hearing his comments. It was so much that his rep later had to issue a statement to clarify. It read:
"Michael Douglas did not say cunnilingus was the cause of his cancer. It was discussed that oral sex is a suspected cause of certain oral cancers as doctors in the article point out, but he did not say it was the specific cause of his personal cancer."
Dr. Maura Gillison, a head and neck medical oncologist and professor at Ohio State University Comprehensive Cancer Center supported the clarification and added:
"Oral sex doesn't cause oral cancer,"

"It's a means by which to acquire an infection that rarely causes cancer."
Short Bio on Michael Douglas
Michael Douglas is an American actor, producer, and winner of 4 Golden Globe Awards and two Oscars. Moreover, he is known for his outstanding performances in TV series, The Streets of San Francisco and films like One Flew Over the Cuckoo's Nest and cult classic, 'Wall Street'  among the others. More Bio…
Source: People