American actress and producer, Julia Roberts talks about the new film 'Wonder'! Her love for horse-riding and its benefits!
Julia Roberts, the gorgeous and talented actress in her 50s has been cast as Isabel in the new film 'Wonder'. This film talks about a young lad named August Pullman who has some facial deformities. He enters the mainstream school for the first time in his fifth grade and faces the problems due to his facial anomaly. The story revolves around his life and how he teaches people that what matters is not the exterior of a person but what lies inside him or her. It is a heart-warming and touching emotional story.
Julia Roberts talks 'Wonder'
Julia Roberts said that before the filming for 'Wonder' movie, she read the complete novel named Wonder by R.J.Palacio. She also read it aloud to her three children. She then called her agent and said:
"I read it with my kids, they all loved it and I thought, this has to be made into a movie,"
She added:
"It is such a complicated topic,"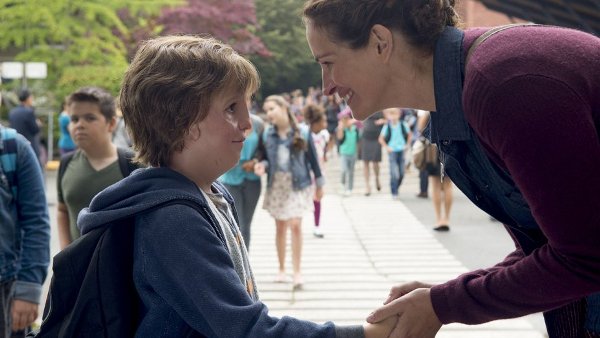 She also said:
"That is the first step towards solving it, sorting it and understanding it and being able to heal and move on from it."
The author of the book always wanted the severity of August Pullman's face to be shown and was not in favor of withholding showing the face to the audience. Julia Roberts feels:
"We have made our attempts and created this story about it, but all families will do the best they can with what they know. I think it's important to love one another as deeply as you can every day because you know the days are short."
Julia Roberts' horse riding skills
Julia Roberts is not only a sensitive actress and producer but also an amazing horse-rider. Very few are aware of this talent of this beauty. This Pretty Woman actress owns horses in her ranch which is situated in New Mexico. She does racing horse through plastic barrels in her ranch. Julia Roberts has also been seen in Runaway Bride film's end riding her horse. In this film, Julia Roberts and Richard Gere ride into the sunset. In real-life too, Julia loves horse-riding. She had learned to do this in her childhood. She also has made a documentary titled 'Wild Horses of Mongolia' to reveal to the world the nomadic people's way of living and the role of horses in their lives.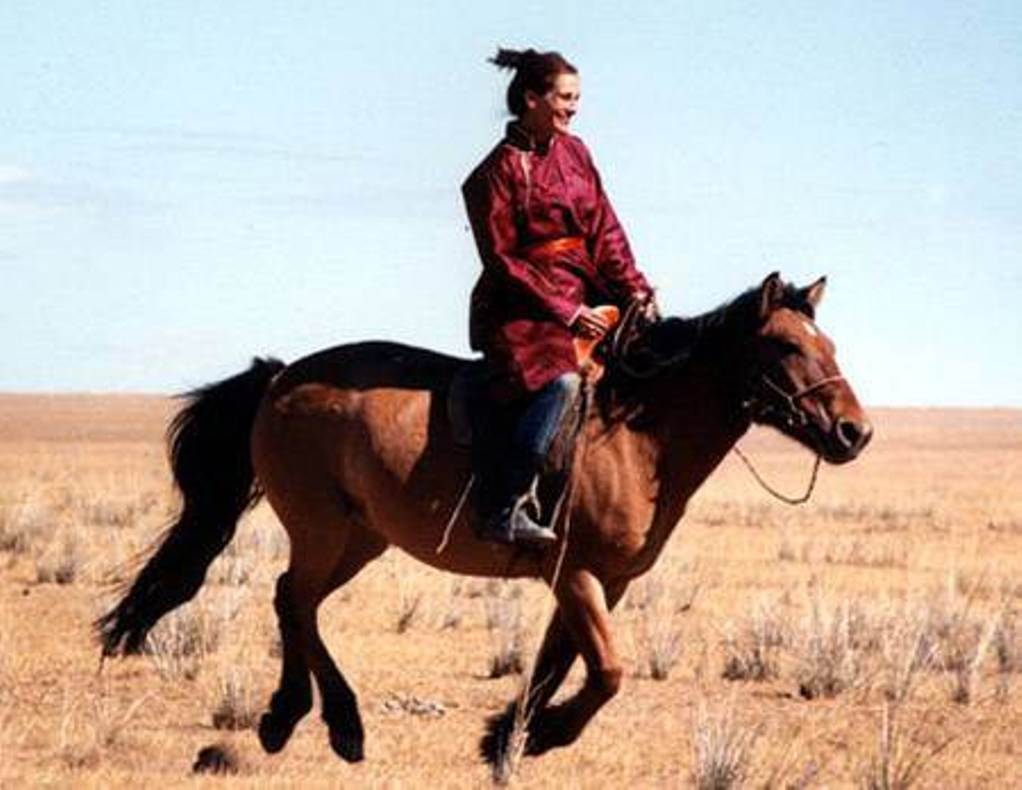 Disclosing her love for horse-riding, Julia had once said in an interview:
"My knees are always a wreck, but I was proud of them."
Horseback riding-The benefits
Riding a horseback has been done since the 3500 BC. Chariots were driven by horses and later direct riding on the back of the horses was done during warfare. It then later was used for working purposes and transportation. The rich put it for recreational use. It was used for artistic and cultural exercises and soon took on the form of competitive sports.
For whatever reason horseback riding was used, it is a fact that it is a non-traditional way of exercising. Dr. Alison Stout of Evergreen Health Sport and Spinal Care says:
"Horseback riding really works the core muscles that stabilize the trunk: the abdominal, back, and pelvic muscles," ;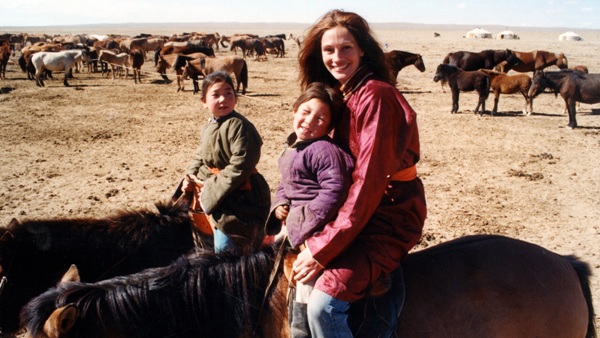 She continues:
"It's not just about the strength of the core, but the coordination and stability of it as well. The more you ride, the more the body learns to move with the horse."
Horse-riding also improves circulation and assists cardiovascular strengthening. It does not only have physical benefits but also has a lot of mental positive effect. Dr. Stout states:
"Horseback riding is a great way to exercise different parts of the body. And it can be challenging and calming at the same time."
She adds:
"There's a confidence that comes from learning how to handle and interact with this huge animal. You really learn about yourself as you experience time on a horse."
Short Bio on Julia Roberts
Julia Roberts is an American actress and producer who is notable in the films include Hook, Mirror Mirror, and August Osage County. She is mainly known for a film titled "Pretty Woman" for which she has already won an Oscar Award. More Bio…