American actress Brooke Lyons! Her dancing passion shattered due to her scoliosis! Learn show she overcame her deformity and inspired others!
Brooke Lyons' childhood and growing years
Brooke Lyons is an American actress known for her magnificent roles in 2008 film 'Welcome Home Roscoe Jenkins'. In the CBS sitcom '2 Broke Girls', she played the character of Peach Landis which was also highly appreciated. Brooke Lyons was born to James Lyons and Penny Sousa and has been raised in a multitude of places.
Talking about it in 2008, she had said:
"I kind of grew up all over southern Connecticut, in Fairfield and New Haven counties. We moved a lot, because my parents liked to buy and renovate old houses. So I lived in Fairfield, Southport, Westport, Orange, Woodbridge, you name it."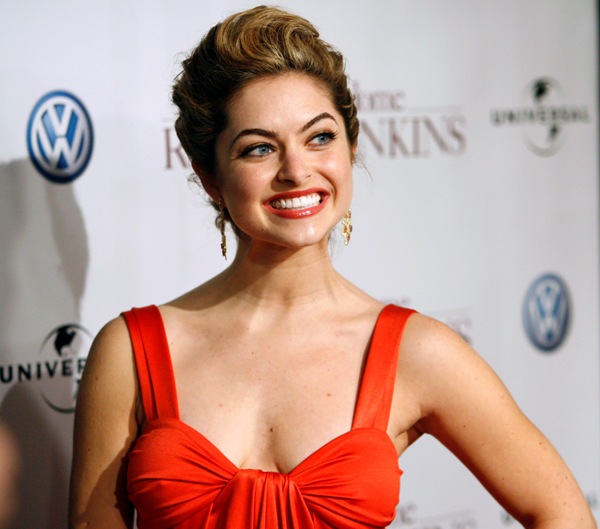 She was at Hopkins all through her high school days. This was followed by Yale University where she majored in English literature.
Brooke Lyons had also sung in school choirs. She had learned to play a lot of musical instruments when she was a kid. She was also surrounded by musical people like her brother who sang and a lot of other friends who were also deeply into music.
Her passion for ballet dancing
Brooke loved dancing. She had started learning ballet from the age of two years. In the middle and high school, her interest in dance had risen.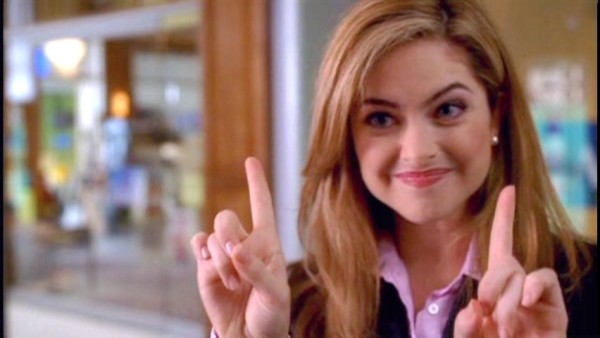 Describing her deep passion for dancing, Brooke had said:
"I would commute from Connecticut to New York, to the Joffrey Ballet School of the Dance every day after school. I went to New England Ballet School in Connecticut, and danced in their company. In the summer, I studied with the Boston Ballet. I've also gone to France to study. I was totally, madly in love with dance."
Her diagnosis of scoliosis
But sadly for Brooke Lyons, she was diagnosed with scoliosis during her high school. Scoliosis is a back deformity and means a sideways (lateral) curvature of the spine.
The spine not only bends to one side but also may rotate leading to compression of the organs on the side of the inner curve.
The cause is not known; genes are said to play a role. In some, the deformity corrects while in others it may worsen with time.

Due to this, she had difficulty in dancing. Initially, she was provided back brace in an attempt to correct it. But when it did not help rectify her scoliosis, she had to undergo a spinal correcting back surgery and was advised rest for a year post operation.
She was at Yale University at that time and got exposed to acting here. She did a lot of extracurricular stage performances and also attended The Groundlings for a year of training.
She used to dance in between only for recreation purpose but since 2008, she again jumped into this field and started rehearsing and undergoing more training for it.
You may also like to read Currently single actor Tyler Hoechlin dated Monika Clarke. Know about his 7 ex-girlfriends and their present partners
Her book on Scoliosis
Brooke did not allow her back deformity to come in the way of pursuing her goals. But at the same time, she wanted people to be aware of this problem and inspire them to overcome the deformity and conquer it.
So she wrote a book titled 'Scoliosis: Ascending the Curve'. She was just 18 years old and was about to be Yale University's freshman at the time of authoring this book.
The book talks about all one needs to know about scoliosis. It describes the causation, types, problems, and treatment modalities available for scoliosis.
The social concerns and surgical aspects are also covered in this book. It is quite a comprehensive book and the factual material is interwoven with details about Lyons' own story and that of others afflicted with this disorder.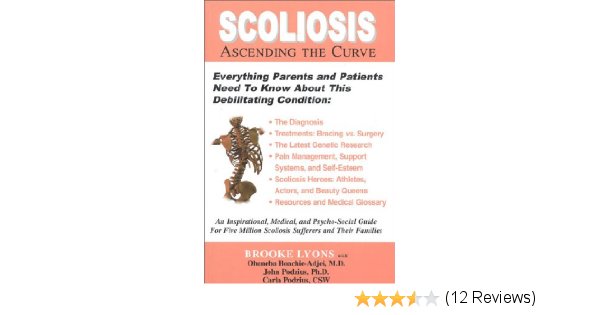 She also became the National Teen spokesperson for the Scoliosis Association. She also ran a 1-800 toll-free helpline for teenagers for it.
Talking about her book, Brooke Lyons said:
"I realized that we all had the same questions, but there was no sourcebook to consult for information. So I said, 'Hey, I'm going to write a book, and deal with it all in one place.'"
Brooke Lyons indeed is a great inspirational person to share and make people aware of scoliosis.
Also read Brooke Lyons Is Happily Married To Her Husband Maximillian Osswald; Are They Blessed With The Children?
Short Bio on Brooke Lyons
Brooke Lyons is an American actress who is immensely eminent for her work as an actress in the 2008 film 'Welcome Home Roscoe Jenkins' portraying the role of Amy. She is also known for playing the role of Peach Landis in the CBS Sitcom '2 Broke girls'. More Bio…