American actress-comedian Laurel Coppock-A scoop of her family, childhood, glowing career, and married life!
Laurel Coppock's childhood and family
Laurel Coppock is a beautiful, charming, and highly talented actress of Hollywood. Laurel was born in the USA on August 22, 1970. Her mother is Susan Coppock who was a dancer on Broadway.
Susan Coppock has published a memoir where she had revealed on how it is to be raised in an abusive home environment. Laurel Coppock also has two sisters named Emily and Selena.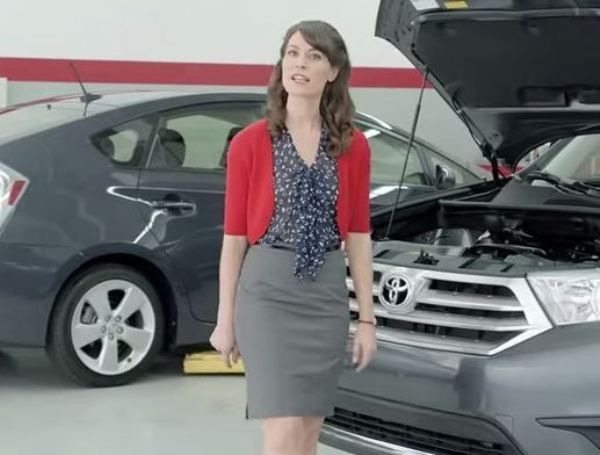 Selena Coppock works as a standup comedian and is also an established author. Emily Coppock is a dealer and art appraiser.
All 4 are linked with the creative and entertainment industry. Laurel Coppock grew up along with her two siblings on the East Coast of USA.
Laurel Coppock had studied at the Colby College in Maine. Later she went to Circle in the Square Acting Conservatory in New York City.
Laurel Coppock jumps into the comedy field
Laurel went to Chicago to study and work in the field of comedy. In Chicago, she was with the Second City and ImprovOlympic. For one year, she was also with the Boom Chicago in Amsterdam where she used to perform in the comic field.
After this initial phase, Laurel Coppock made the move to LA to seek brighter prospects. She landed a role in the Erik-Moe-directed comic film named 'Food Chain'.
This was in 2008 and she played the part of Janice in this film. Laurel was then cast in the role of Sophia along with Steve Carell and Ryan Gosling in the 2011 film 'Crazy, Stupid, Love'.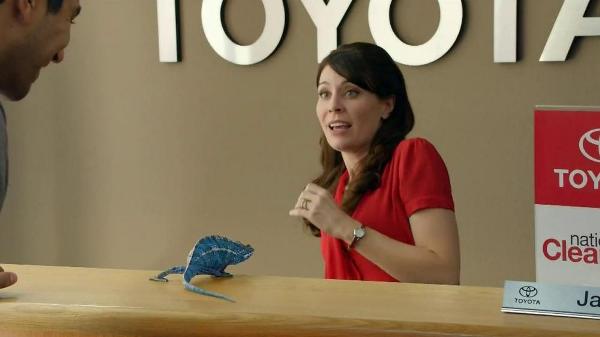 In 2012, she was seen in 'Comedy Jam' which was a short comedy film by Bryan Robbins. She was cast as Carol Trotter in this film.
She also did a number of TV shows such as Modern Family, Curb Your Enthusiasm, The Office, Arrested Development, and Hot in Cleveland.
Laurel also took the initiative to form a non-profit improvisation and sketches comedy theater group called as 'Groundlings'. Laurel was the founder and the main member of this group.
The alumni of this group are great artists such as Will Ferrell, Kristen Wiig, Conan O'Brien, and Jimmy Fallon. Laurel Coppock also co-created a hilarious series of sketch comedies on YouTube which was called as 'BreakWomb'. It is appreciated by many and shows three mothers Laurel, Molly Erdman, and Megan Grano.
Laurel Coppock had auditioned for several commercials but had never got the chance. Just when she had got tired of all these auditions and was considering giving her audition for the last time at Toyota, Laurel bagged that commercial and it was, in fact, this ad that boosted her success and took her career to a new high.
She portrayed the desk receptionist Jan at Toyota dealership in this commercial. Laurel was also part of Toyota's second commercial 'Science Project'.
You may also like to read Gemma Atkinson talks about child bereavement service Grief Encounter as she posts a picture of her late father on Instagram!
Laurel Coppock's love life
There are no details available on the history of Laurel Coppock's previous relationships if any. But it is known that she is married to actor and writer Bobby Mort and together they have one child.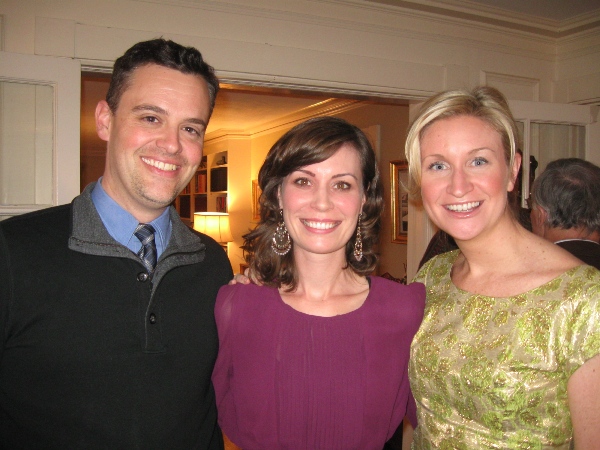 Also read Laurel Coppock – the Toyota girl, her real pregnancy in the commercial, family, film roles, and personal life!
Short Bio on Laurel Coppock
Laurel Coppock is an American citizen. She is an actress and director, known for her roles on the TV series Curb Your Enthusiasm, Workaholics, The Office, Zeke and Luther, 2 Broke Girls, Hart of Dixie, and Arrested Development. She is also famous for thegroup and show The Groundlings. More Bio…