American actress Emma Stone-her witty reply to an email snafu, her battles with childhood 'anxiety disorder', and her advice to the young people!
Emma Stone's witty reply to an email snafu!
American actress Emma Stone's new movie 'Battle of the Sexes' will premiere on September 16, 2017, in Los Angeles. Steve Carrell has also starred in this movie.
Fox Searchlight was supposed to send the invite for this premiere. But its publicity department did a grave mistake while sending the emails for the invitation to the premiere.
On August 29, 2017, their PR team did an email snafu; they grouped all the recipients under 'CC' rather than 'BCC'.
The names of big and VIP celebrities were also put under CC rather than separately under 'BCC' due to which the email addresses of some big names were revealed to all.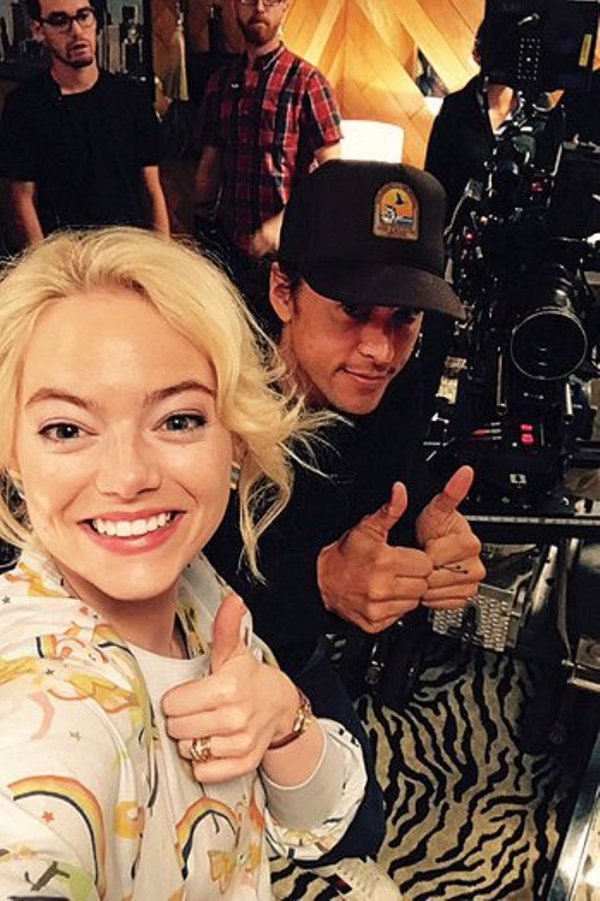 The names in the list include power agents (Ari Emanuel of WME and Bryan Lourd of CAA) and producers (Michael De Luca, Lauren Shuler Donner, Doug Wick, Lucy Fisher, Charles King, Marc Platt, Adele Romanski).
There were also filmmakers such as (J.J. Abrams, Damien Chazelle, Darren Aronofsky, Xavier Dolan, Edgar Wright, Davis Guggenheim, Kenneth Lonergan and Lenny Abrahamson.
Music world VIPs such as Guy Oseary and Russell Simmons, restaurant owners such as Hannah An of The District and Akasha Richmond of Culver City's Akasha, influential people such as Emily Schuman, Chiara Ferragni, and other tycoons and their reps received the CCed email. The email error was so gross that it could have led to a disciplinary action.
However, Emma Stone saved the day and lightened the atmosphere! She did not receive the email since she is a part of the film. She was sitting with director Cary Fukunaga and saw the email and the snafu on his phone.
She took his phone, took a selfie with him, and gave the following response to this email:
"Hey, this is Emma, emailing from Cary's phone! Hope to see all of you accidentally publicly CC'D industry folk there,"
Things seemed to have settled at the Fox Searchlight. A rep told The Hollywood Reporter:
"Best reply-all ever!"
You may also like to read Who is Emma Stone's new boyfriend? Know the latest on her relationship status and dating timeline!
Emma's own struggles with anxiety
Learning about Emma Stone's witty reply, one can never imagine that she had suffered from anxiety, phobia, and panic attacks in her childhood.
Talking about it in a video for the Child Mind Institute, Emma Stone revealed about her fights with this mental condition when she was young and schooling.
She said:
"I truly, as a kid, did not think I would be able to ever move away from home or to be away from people that I had separation anxiety with. I've been able to manage that with great therapists and great cognitive behavioral tools – meditation and lots of things."
Emma Stone stated from her own experience that the bad phase would not last and one can get over it with proper treatment. She said:
"When I'm in a phase of real turmoil or the anxiety is very strong, it feels like the anxiety is never going to end, and it does."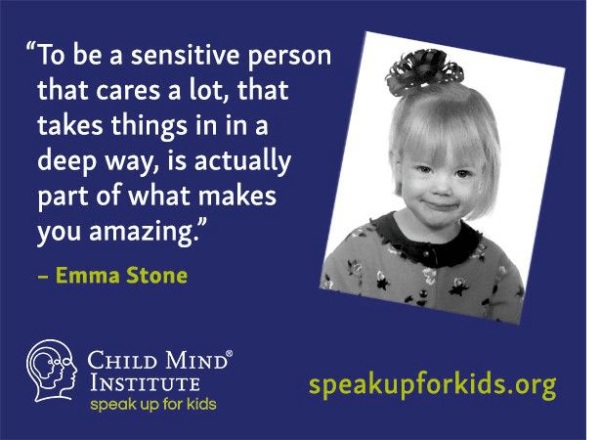 She narrated how she conquered her problems, moved out of her home to Hollywood when she was 14 years old and is now able to live a pretty normal, exciting, and vibrant life.
She told kids who have the problem that they are not alone and there is nothing gravely wrong if one suffers from anxiety.
She further added:
"Don't ever feel like you're a weirdo for it, because we're all weirdos."
Anxiety neurosis
Anxiety is a disorder in which there are feelings of unease; a worry or a fear in higher proportions than normal.
These feelings come up with little problems of life and the symptoms are more severe and may even be quite prolonged. It might even affect their daily life. It may present as a phobic or panic attack.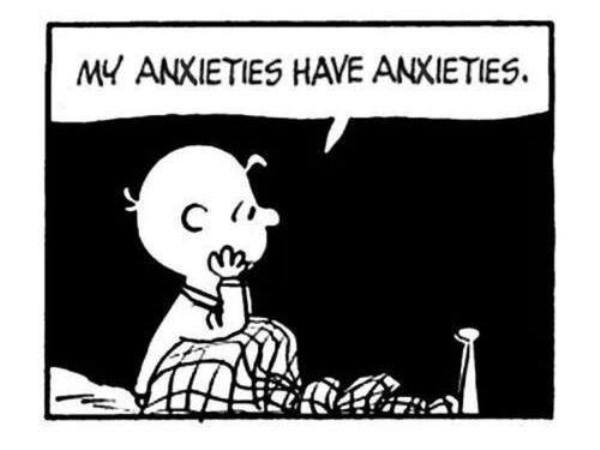 The individual may find it hard to sleep or concentrate. There may be tremors, palpitations, or dizziness. It is best to see a doctor if such symptoms appear.
Medications and psychological therapy including relaxation techniques are useful. Besides, cessation of smoking and caffeine products and regular exercise benefit.
Also read 'La La Land' Star Emma Stone Engaged To Her Boyfriend Dave McCary; Shared Adorable Snap On The Instagram. What is the cost of her diamond ring?
Short Bio on Emma Stone
Emma Stone is an American actress. Emma is extremely popular for the movies The Amazing Spider-Man and Amazing Spider-Man 2. In addition, she got huge recognition for 2017 hit La La Land. She has been also appreciated being the best actress of her generation. She appeared in the Time 100 in 2017 and Forbes Celebrity 100 in 2013. More Bio…