American actress Raven-Symone marries her lesbian partner Miranda Maday!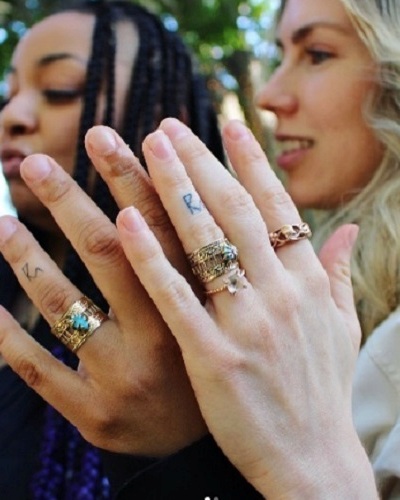 This weekend, American lesbian actress Raven-Symone has married her partner Miranda Maday.
Raven took to her Instagram to share the joyous news with her fans and followers.
All her fans were happy for her and her wife.
---
Raven-Symone reveals her secret wedding news
American lesbian actress Raven-Symone shared the news on her Instagram about her marriage to her partner, Miranda Maday. Raven uploaded photos of the two and the two were revealing their rings to the camera.
The actress captioned the image:
"I got married to a woman who understands me from trigger to joy, from breakfast to midnight snack, from stage to home. I love you Mrs. Pearman-Maday! Let's tear this world a new asshole!!! I's married NOW."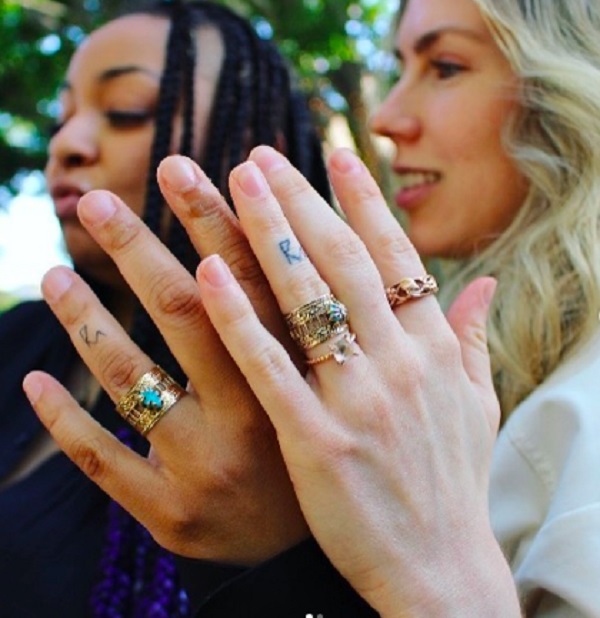 Raven's wife, Miranda Maday is a social media manager and she uploaded a video of the couple kissing on her Instagram.
She captioned it:
"8PM ~ my wife for life."
Congratulations to the couple
Friends, fans, and followers of the couple rushed in to post their congratulatory comments on social media. These included Todrick Hall and Raven's That's So Raven co-star Kyle Massey.
Raven, 36 was so overwhelmed with the support that poured in from all corners for the couple that she posted another photo and wrote below:
"The outpouring of love and congratulations have filled our hearts immensely.

"Thank you to everyone!!!! I won't bombard y'all with too many pix, but yeah more music soon!"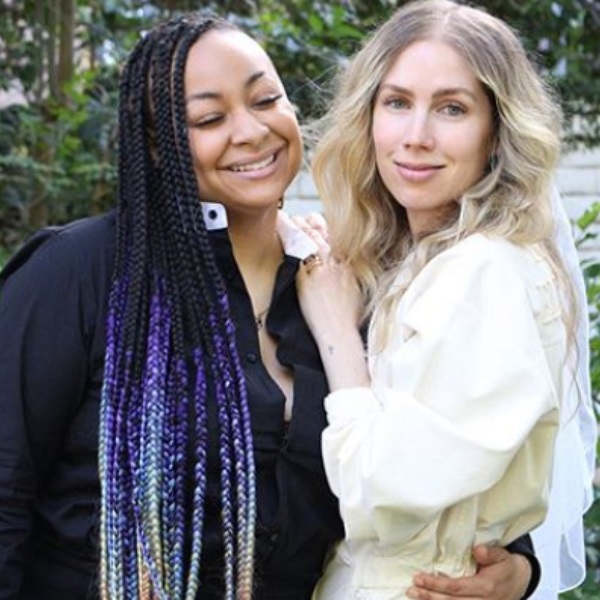 Besides the routine ceremony of the wedding, the couple also got matching tattoos of each other's initials on their ring fingers.
The gorgeous actress was in a classic suit and had worn colorful braids. And Miranda was wearing a white jumpsuit for the occasion.
Since coronavirus restrictions are in place, the wedding ceremony was kept a low-key affair. But still, it was clear that the couple really enjoyed the day. The restrictions did not dampen their spirit and fun.
About Raven-Symone and her sexuality
Raven was born on 10 December 1985 in Atlanta in Georgia. Her parents are Lydia (Gaulden) and Christopher Pearman. Additionally, she has a brother called Blazie who is younger than her.
She started work as an infant. She had modeled for Atlanta's Young Faces Inc. Modeling Agency and on some local print advertisements. And at age 5, she joined The Cosby Show.
Raven is also a good singer and songwriter. She is also a producer. In May 2012, Raven had tweeted:
"My sexual orientation is mine, and the person I'm dating to know. I'm not one for a public display of my life."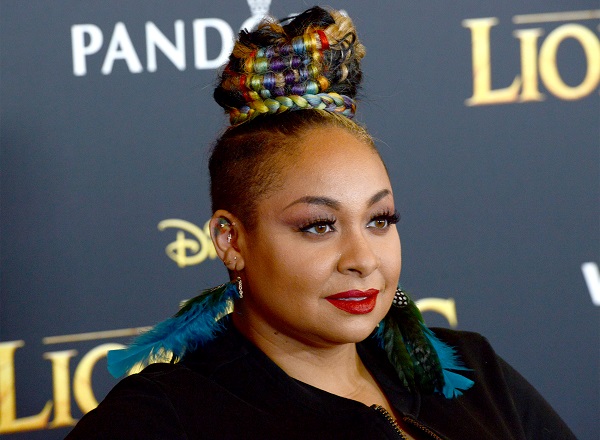 Later, in August 2013, she had expressed her happiness on the legalization of same-sex marriages. She had said at that time:
"I am excited to hear today that more states legalized gay marriage. It is great to know that one can now, should one wish to."
Raven had stated that she did not like being labeled gay or African-American. She had added that she would prefer to be called an American and a human who loves humans.
From 2012 to 2015, she was dating model and actress AzMarie Livingston. After that, she started a relationship with Miranda Maday and now is married to her.