American actress Priah Ferguson on the Season three of Stranger Things! Who is she?
New Viral Meme of Stranger Things
It has been only been three seasons of the popular show Stranger Things but it has already inspired one of the best memes. Similarly, the meme features season 3 series regular Priah Ferguson.
She plays the role of Erica Sinclair. In the first season of the show, Erica was established as the feisty, intelligent, no-nonsense little sister of Lucas.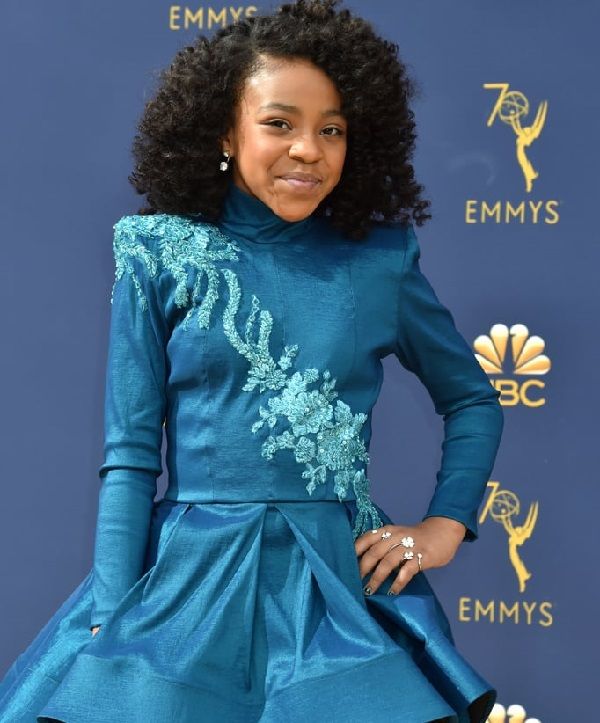 Later in season three of the show, she was given more role. Her first scene where she had a quick interaction with Lucas in the Starcourt Mall food court was one of the best act of her. When Lucas sees Erica with her friends outside movie theater he said,
"Isn't it past your bedtime?"
Erica replies,
"Isn't it time you die?"
The interaction of them was not unnoticed by the viewers. There were screenshots taken, quotes were taken and made a meme.
Also read Everything you need to know about the strong and long-term friendship of actresses Jennifer Aniston and Sandra Bullock!
Best moments for Priah Ferguson in Stranger Things
The highlighted points of the third season of "Stranger Things" is the role of Erica's expanded role. It is actress Priah Ferguson who continues to steal scenes as Lucas adorably spunky younger sister. Similarly, she told TODAY she sees plenty of similarities between herself and her character.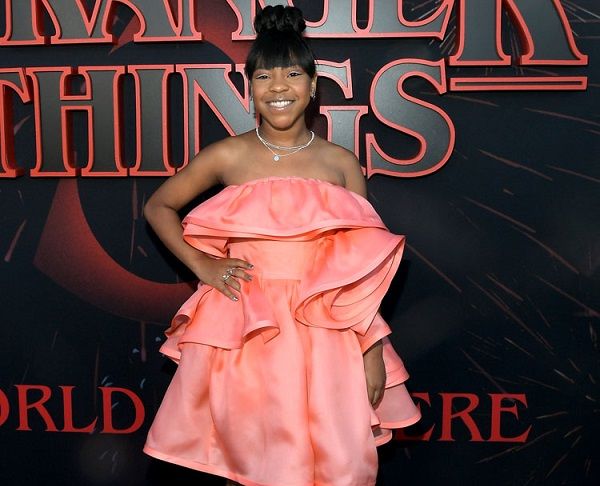 She said,
"Erica is confident; she's a leader,"
Similarly, she said,
"I'm confident, and I'm also a leader. And I feel that she likes to explore, and I kinda like to explore."
Her favorite one-liners of Erica was,
"You can't spell America without Erica,"
Likewise, the action scenes which involved crawling through the Starcourt Mall's air vents were the most memorable to film this season. She added,
"Going through the vent, that was really cool to film, because I've always wanted to do stunts in this industry,"
Also read Know about the love affairs of American actress and singer, Miranda Cosgrove! Who stalked her?
Priah Ferguson life and career
American actress Priah Ferguson was born on 1st October 2006 in Atlanta, GA.  She is the daughter of John Ferguson(father) and Adjua Leon Ferguson(mother). She has a younger sister named Jayda with whom she was raised in Atlanta, Georgia. Her mother is the owner and art director of an Atlanta-based party decor business.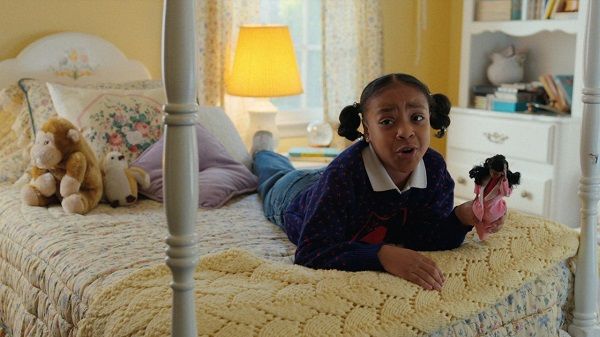 Similarly, her father is an art director and a photographer who snapped pictures of Janelle Monae pre-Hidden Figures fame. She was introduced to the performing arts at the age of five. As she was creative and artistic from a young age. Similarly, she had a passion for dance and she fell in love with theater.
Likewise, Ferguson got her big break with an appearance on the widely acclaimed Atlanta. After that, she went on to appear in shows like Daytime Divas, Cream X Coffee, Mercy Street, and The Oath.
Source: teenvogue, today