American athlete Nick Symmonds weds his fiancee Tiana Baur!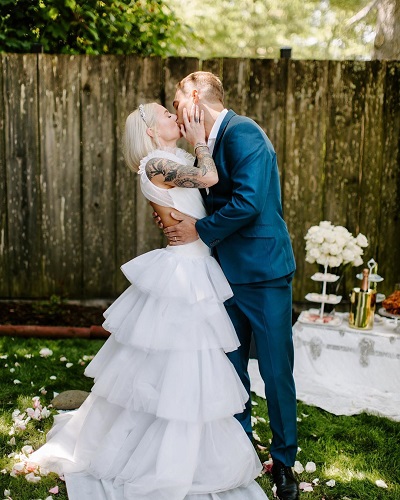 Coronavirus has halted gatherings for marriages but it could not stop happy couples from exchanging wedding vows.
On Saturday 23 May 2020, Nick Symmonds wed his long-term girlfriend Tiana Baur.
It was an intimate affair in the backyard of their house.
---
Nick Symmonds and Tiana Baur -wedding
Olympian Nick Symmonds is aware of the looming coronavirus infection in the world and the associated lockdown. But he could not resist his temptation to wed his girlfriend Tiana Baur.
Nick followed all the laid rules and had an intimate affair during this wedding. There were not many people invited to the ceremony. It took place in the backyard of their house in Eugene, Oregon.
The couple has been planning a wedding for almost a year now. They did not allow the pandemic to stall their plans. And they are elated.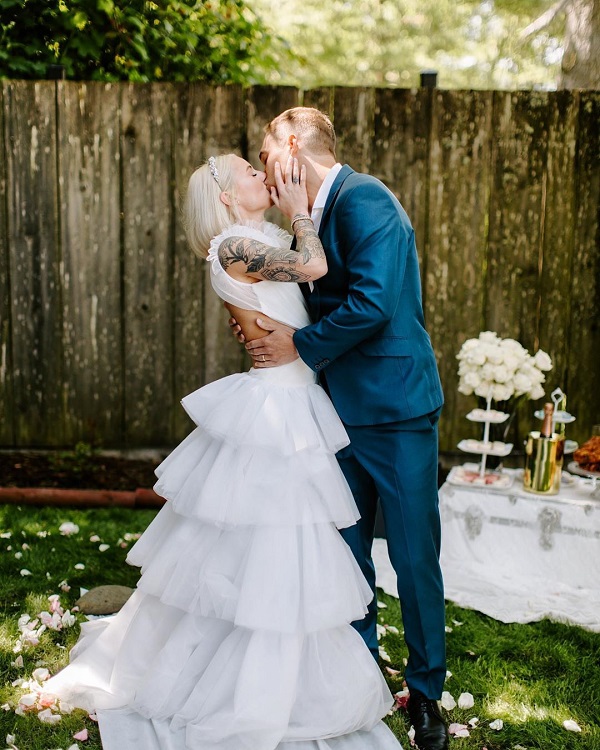 Nick uploaded a picture of the two in wedding attires on his Instagram for his 137.1k followers. He captioned it:
"Just married. #TheSymmonds."
Relationship timeline of the couple
Nick and Tiana have known each other for many years now. They are dating for many years and last year in May 2019, Nick proposed to her. And she said yes.
Tiana works as a sales manager in a local real estate firm. Additionally, she also is the social media manager for Nick.
She helps him promote his brand and get more followers on his YouTube channel. She also manages his other social media accounts and takes great efforts to garner more followers for him.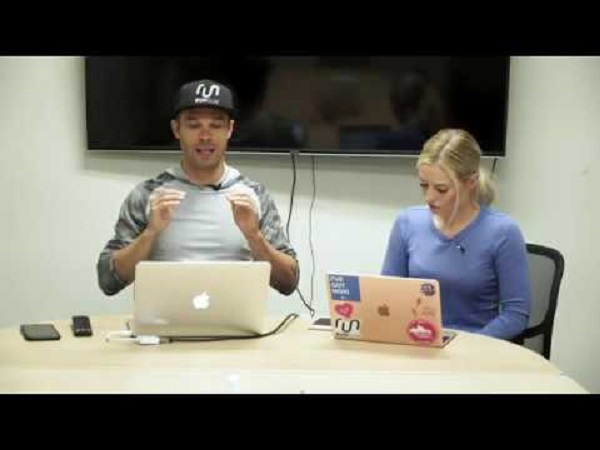 Their wedding photographer, Melissa Babasin revealed that the couple was planning a tiny elopement in their backyard even before the coronavirus hit the world.
On her Instagram, Melissa uploaded a picture of the two locking lips and wrote below it:
"So these two are getting hitched tomorrow! I have been waiting so long to document this special day for them. Luckily they had planned a tiny elopement in their back yard all before COVID hit. See you tomorrow @tiaaanaa & @nicksymmonds ❤️ #elopementphotographer#portlandweddingphotographer#portlandweddingphotographer#eugenewedding#eugeneweddingphotographer#weddings#covidwedding#covidwedding2020#intimatewedding#covid19#covidcantstopus#joy#weddingday#portlandengagementphotographer"
But the honeymoon can be only after the lockdown eases and coronavirus fear declines.
Nick and his career
Nick was part of the USA Olympic team in 2008 and 2012. In 2013, he won the world championship in Moscow in Russia at 800 m for which he got a silver medal.
He was a student of Division III NCAA school Willamette University. And in all four years of his college, he was the winner of 800 m at the national level.
He became a professional and became a member of the Oregon Track Club Elite Team. He won several more 800 m championships. Additionally, his participation in the Olympics fetched him more laurels and honors.
He founded Run Gum, a company that manufactures energy gums for athletes, and is the current CEO of this company. Nick is also a successful YouTuber. His fanbase is almost 200k followers.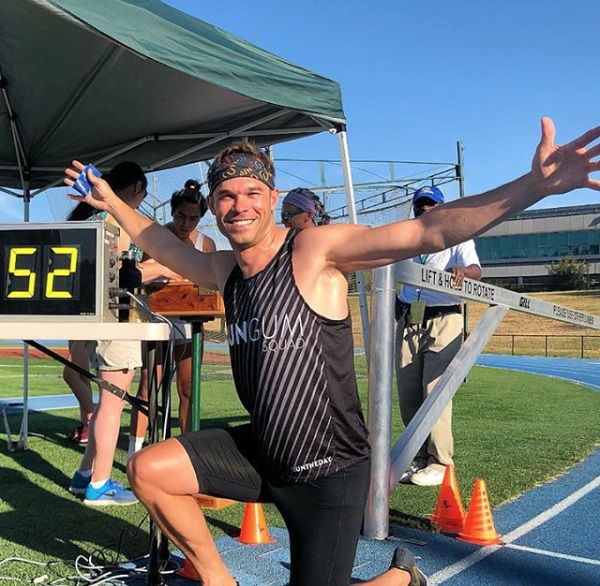 Also, read Actors And Athletes Pay Tribute To Basketball Legend Kobe Bryant! Know It All Here