Some Fascinating Facts About American Baseball Executive Tyler Tumminia!
Tyler Tumminia is an American baseball executive. She is the daughter of John Tumminia, who is a 30-year scout for the Chicago White Sox. Baseball runs in the blood of the baseball executive Tumminia.
Here are a few things about the senior vice president of the Goldklang Group.
Tyler Tumminia is the influential sportswoman
Tyler is one of the most influential sportswomen who has cherished the path of success as one of the few female executives. The senior vice president of the Goldklang Group also owns four minor league baseball teams and a collegiate league team.
At the age of 26, she converted her career from financial services and high-tech public relations. She accepted an internship with the Hudson Valley Renegades.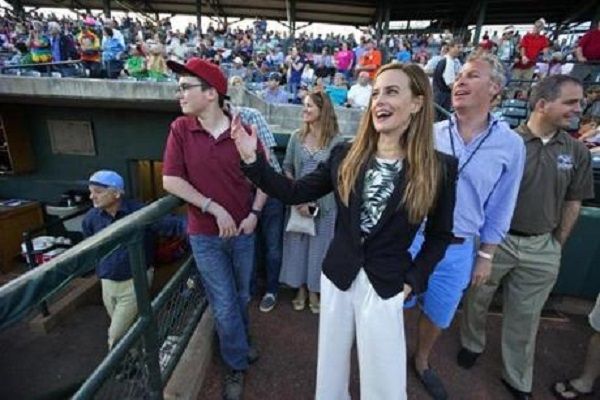 After six weeks of her internship, she successfully made her name to the director of community relations. Afterward, less than a year later she joined the Goldklang Group. Besides all of that she has also made her name to public speakers in the country.
You may also read- 6 Unknown and Interesting facts about Dibesh Pokhrel, American Idol contestant!
She carries baseball in her blood
The sportswoman who has a strong name in the field of baseball holds the baseball on her blood. She is the daughter of John Tumminia who is a 30-year scout for the Chicago White Sox. She also married a scout, Red Sox general manager Ben Cherington. Talking about her husband and father, the executive once stated:
"I was raised by a scout, I married a scout,"
Furthermore, she is a scout and has completed the Major League Scout Development Program in Phoenix in 2011. The same year she successfully made her name on Executive of the Year by New York University's sports management program. Furthermore, she also started Professional Baseball Scout Hall of Fame at each ballpark she runs. The baseball executive adores her father saying:
"My father and I have a unique relationship. We talk about things most father and daughter don't talk about: We talk about an array of body parts of men."
Relationship of Tyler Tumminia and Ben Cherington
Though Tumminia doesn't remember meeting her husband, she met Ben on Brockton Rox where she was giving a speech. She also once described her first meet with her husband Ben saying:
"I don't remember meeting him. We managed the Brockton Rox at one point. I was giving a speech honoring scouts at that ballpark and he happened to be there. Apparently I met him there."
Ben was there as Red Sox scout Buzz Bowers was there to introduce. Meanwhile, he described his part of the story saying: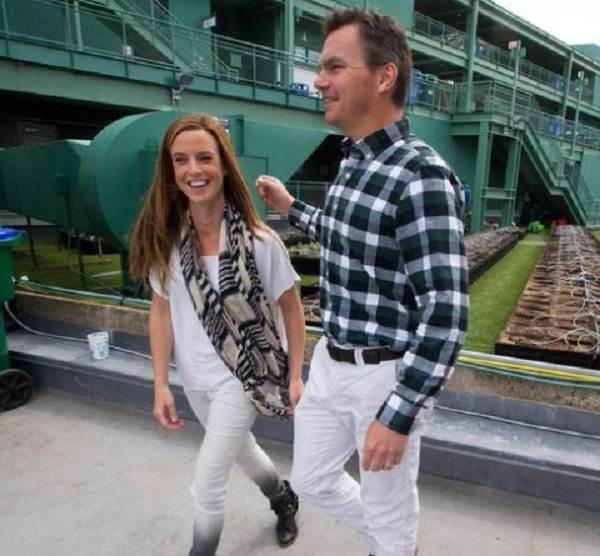 "So they have a program, and I'm looking at it. Tyler Tumminia, I assumed that was a guy. So I was staring down at her; that's not a guy.
However, they did not have any conversation at the beginning, they just shook their hands. Moreover, she also could not remember the first meeting with him. They reunited again three years later in a hotel lobby.
They gradually grew closer and tied the knot in 2012. The couple is the proud parents of two children Adwen Hudson and Harper Charles.
More About Ben Cherington
American Ben Cherington is a Baseball executive. Currently, Cherington is renowned as the General manager of the professional Baseball Team Pittsburgh Pirates. See more bio…
You may also read- Ariana Grande: Some facts about her childhood, lifestyle, and career start!
Source: Bleacherreport, Boston Globe, Boston