American baseball player Troy Tulowitzki announced his retirement! Know about his married life, children and net worth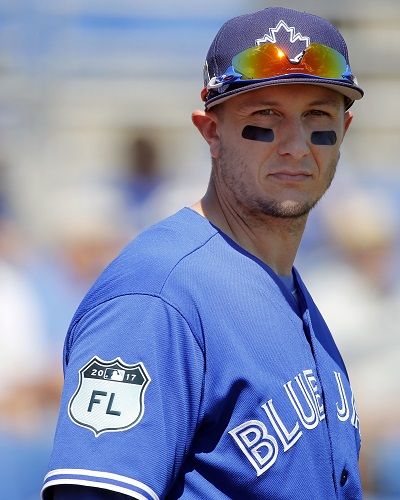 Troy Tulowitzki announced on 20th July that he is retiring from the baseball. He signed with the Yankees this past offseason after being released by the Blue Jays. Similarly, he played in five games to start the season at shortstop with Yankees. But then he went on the 10-day injured list with a left calf strain.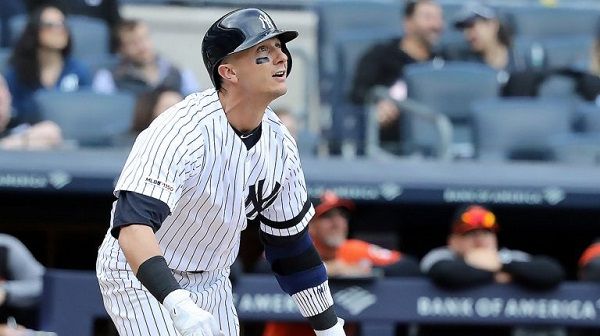 After that, the Yankees transferred him to the 60-day disabled list on 7th June. He spent parts of 10 years with the Rockies and parts of three with the Blue Jays before he got injuries that came between his career.
Similarly, he missed all of 2018 after having surgery to remove bone spurs from both of the heels. In the year 2017, he suffered from an ankle injury and he had played only 66 games that season with Toronto.
Talking about his retirement he said,
"For as long as I can remember, my dream was to compete at the highest level as a Major League Baseball Player … to wear a big league uniform and play hard for my teammates and the fans. I will forever be grateful for every day that I've had to live out my dream. It has been an absolute honor."
Similarly, he added,
"I'm saying goodbye to Major League Baseball, but I will never say goodbye 2 the game I love. Thanks again 2 all of you!"
Also read The baseball game runs in the family! Cody Bellinger and his career, family life, and girlfriend!
Who is Troy Tulowitzki married to?
Troy Tulowitzki is married to his girlfriend Danyll Gammon. They first met at Freemont high school. He proposed her in the year 2008 and they have been together since then. They decided to get married so they shared wedding vows in the year 2009. Their marriage was held at a private event in Portola Valley, California.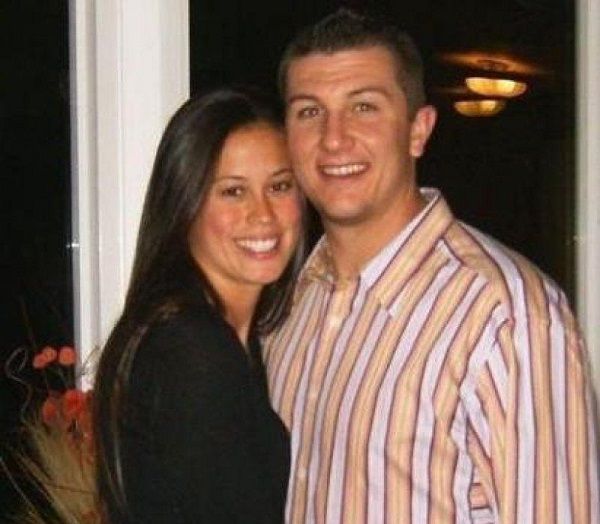 Likewise, they have a son Taz Tulowitzki together. Their son was born in the year 2014 2014. Both the husband-wife are a great admirer of the animal. So to complete their family they adopted two dogs named Ripken and Rawlings.
They have been married for almost one decade. There is no news of any disputes of the couple. They are still happily married and are deeply in love with each other.
Troy Tulowitzki life and career
Troy Trevor Tulowitzki was born on 10th October 1984 in Santa Clara, California. He is the son of Ken Tulowitzki. He has a brother named Tyler Tulowitzki and a sister Tiffany Tulowitzki.
Similarly, he attended Fremont High School in Sunnyvale, California. His sister Tiffany plays softball and his brother Tyler played baseball for San Francisco State University.
Likewise, troy played 13 seasons in Major League Baseball(MLB), primarily with the Colorado Rockies. After that, he also played for the Toronto Blue jays and New York Yankees.
Colorado drafted Tulowitzki as the 7th overall pick of the 2005 MLB Draft out of Long Beach State. He has the estimated net worth of $80 million. His career earning is reported to be $149,930,999.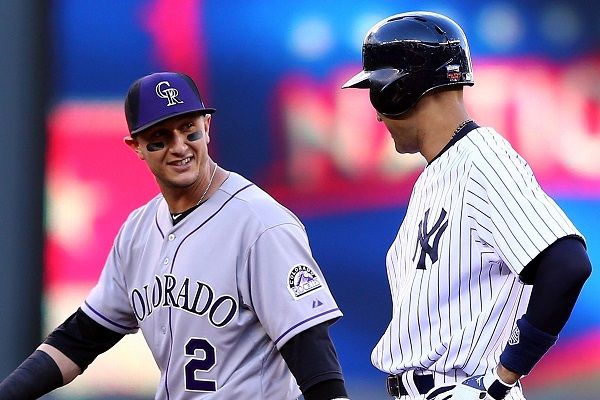 Also read At such a young age of 23 years old, Alex Bregman is in the enviable position of excelling on the World Series stage and its outcome of his Family associated with the game of baseball!
Source: cbssports, Wikipedia