American Broadcaster Hoda Kotb has adopted a second baby girl and named her Hope!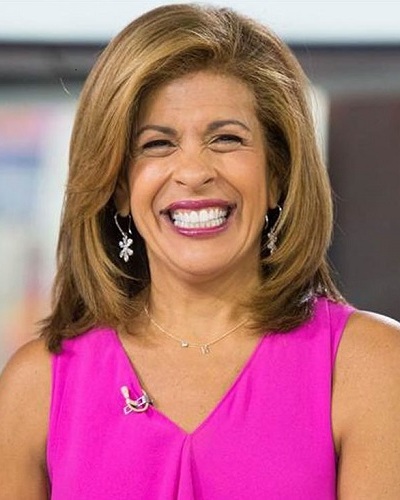 American broadcaster cum author Hoda Kotb is a mom again. But when did this all happen? She made no announcement of a pregnancy. Well, she couldn't since Hoda has opted for adoption to get herself a baby number 2.
Hoda Kotb adopts a baby girl
The anchor of Today show, Hoda Kotb appeared via phone on Tuesday 16 April 2019 episode of Today show. And she has a special disclosure to do on it. She revealed to her viewers that she has gone ahead and adopted a baby girl. The child has been named Hope Catherine Kotb.
Hoda Kotb, 54 was very happy. She was overwhelmed with emotions when she revealed about the adoption. Additionally, she was overjoyed on catching up with the other on-air journalists and hosts of the show. She broke down into tears multiple times during the course of the phone conversation. But the tears were of pure joy and happiness.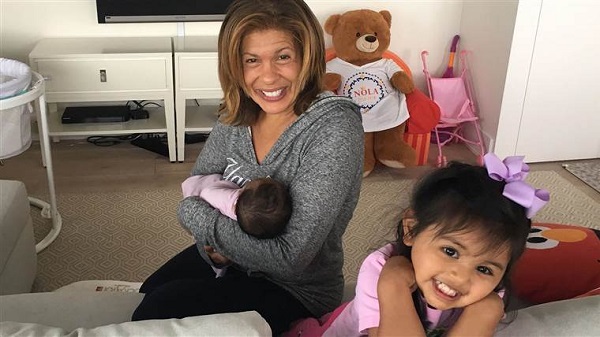 Her co-hosts were also thrilled and were visibly wiping their own tears of joy for Hoda.
Hoda Kotb hints about the adoption one day before
Though Hoda openly talked about the adoption of a baby girl on the show Today on 16 April, one day before Hoda had hinted about it on her Instagram. She put up a photo of fluffy clouds on which was written:
"Choose Hope."
She captioned it:
"Happy Monday xx."
Her 1.2 million fans did not understand this clue at that time and thought that it was just another Monday message. But looking back, they now know that Hoda was giving them some sweet coded message about the adopted daughter Hope.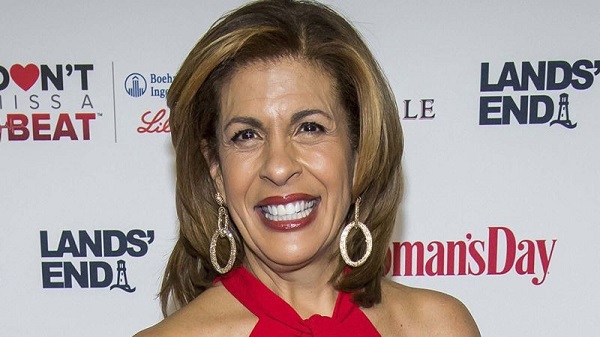 Hoda Kotb and her follow-up posts
The first child of Hoda Kotb is Haley Joy and she is two now. Haley is also an adopted baby. Hoda put up more pictures of the baby Hope, Haley, and herself on her Instagram. She also put up videos of the baby. Savannah Guthrie also made an announcement of it. Today show also tweeted:
"Some very happy news from our @hodakotb – she's adopted another baby girl!

And she has the sweetest name."
Hoda also talked about Haley and her joy in learning that she is now the big sister. Hoda said:
"She was literally marching around saying, 'I'm a big sister!'"
Hoda Kotb and her personal life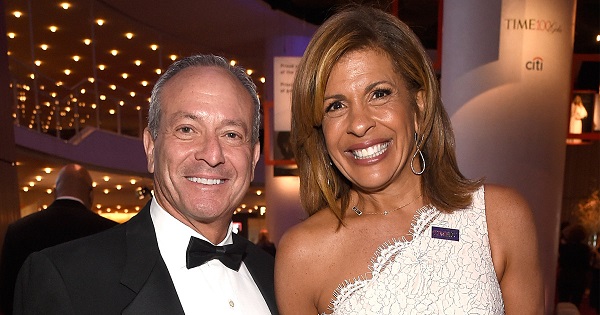 Hoda has a boyfriend called Joel Schiffman. The couple is in a relationship since 2013. It was the decision of both to adopt the two daughters. The couple adopted Haley in 2017. When asked about marriage, Hoda said:
"I have never teased a marriage," 
She continued:
"Joel will be with me the rest of my life, I have no doubt. He's an unbelievable father to Haley."
Earlier she had told Andy cohesion his show in September 2018:
"I love Joel. I mean, I'm going to be with Joel until my last breath — I know that."
Andy asked:
"So you might Goldie and Kurt it?" 
(Goldie Hawn and Kurt Russell have been in a relationship for the last 35 years and are not married). Hoda answered:
"Yeah, I think we might. I kind of like their vibe, don't you think?"
Hoda had told Wendy Williams:
"I always wanted to have a child, and I wondered if Joel did, too. And I went to Joel and I said to him, 'I need to discuss something with you and it's really important,' and I said, 'And I want you to not answer me now. I want you to marinate, I want you to take a week … take as long as you need."
She spoke about adoption and Joel agreed immediately.
Short Bio on Hoda Kotb
Hoda Kotb is an American Journalist, television personality, actress and TV host who is mainly famous for being the co-host of NBC's Today Show.
She is American and is of is of Egyptian descent. She became more popular among the public after winning a Daytime Emmy Award in 2010 as part of the Today Show team. More Bio…
Source: Perez Hilton, Good Housekeeping