American-Canadian actor Dean McDermott has no 'Daddy Issues' with his gay son Jack!
The American-Canadian actor Dean McDermott, 52 seems to be an understanding father. He was on his podcast when he revealed that he does not mind his eldest son, 20 turning out as gay three years back.
Dean McDermott and his gay son Jack
Dean McDermott, the reality TV star was on his podcast. He and his co-hosts were talking with guest blogger Perez Hilton, 41. It was on Monday 1 July 2019 and they had an episode termed Daddy Issues. Perez Hilton confessed that he would prefer his son to be heterosexual. He did mind if his son came out as gay.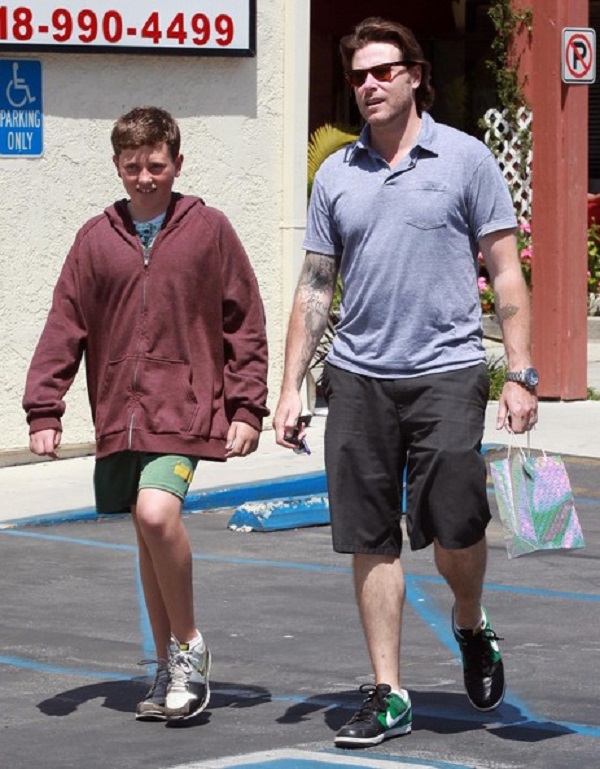 At that time, Dean remarked about his own eldest son Jack whom he shares with his first and now ex-wife Mary Jo Eustace. The actor said:
"My son Jack is gay,"
He added:
"And I'm behind you 100 percent. I just think, you know, you want the best for your kid. And you don't want to wish a life of persecution and hard times and bigotry, right? I think there's nothing wrong with that."
Father Dean McDermott talks more about his son Jack
Dean, the proud father revealed that his gay son Jack is currently studying in a college in San Francisco. He wants to become a graphic designer. Dean gushed:
"He's this beautiful, 6-foot-4, beautiful Adonis. He's just a gorgeous kid."
But the loving father also admitted that he is not aware completely about the life of his son. His son Jack prefers to have his secrets about his love life and has not shared things with his family on it yet.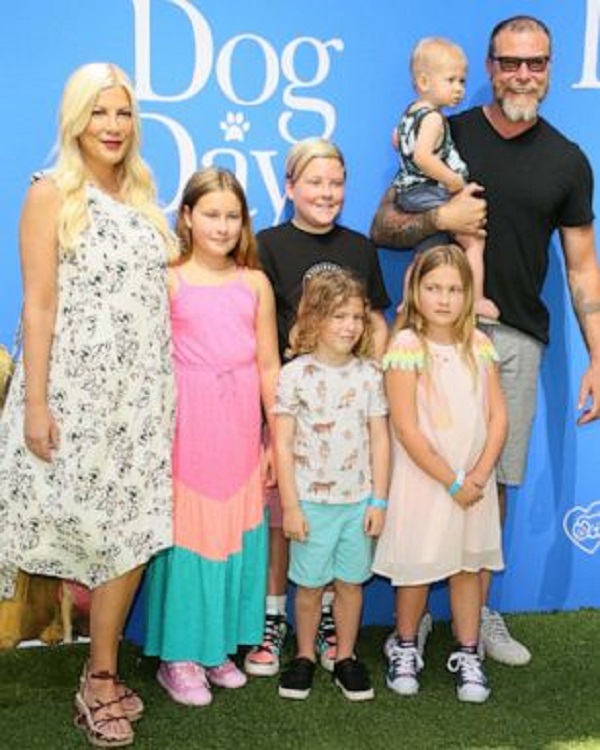 Dean said:
"It's so funny. He's so quiet about who he's dating. Like, he was just here, he came for four days. And we had dinner, and he's like, 'So, yeah, I broke up with Steve.' I'm like, 'I didn't even know you were going out with Steve. Like, you don't tell me anything.' He doesn't tell me anything about his boyfriends. He's like, 'Yeah, We were going out for, like, a year.' … I say, 'Yeah, as a dude why don't you tell me?'"
Dean McDermott and his wife Tori Spelling
Dean is now married to the famous Tori Spelling,  46. Talking about Jack's relation with his stepmother,  Dean disclosed that they get along well.  He said:
"[He] loves Tori,"

"They hit it off right from the jump. They met when he was 6."
Dean is just out of a bout of pneumonia and was in the hospital on 30 June 2019 for it. On the 24 June episode of the podcast, Dean had said:
"When T and I first got together, I had Jack every other weekend. He couldn't sleep one night, and we were making a lot of noise, and … I just happened to be looking that way, towards the door. I saw the doorknob turn."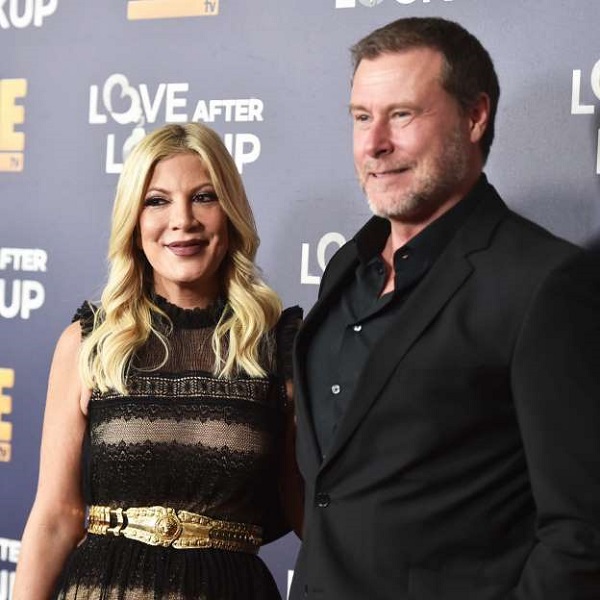 He further added:
"I didn't hear it, I saw it turn, and I was like, 'Oh, s–t,' and then a crack of light. I jumped off and sat on the edge of the bed. He said, 'Dad is everything OK?' And I said, 'Yeah, I just got a migraine.'"
With Tori,  Dean has five children. They are Liam, 12, Stella, 11, Hattie, 7, Finn, 6, and Beau, 2.
Short Bio on Dean McDermott
Dean McDermott is a Canadian-American actor. People mostly know him as a reality television personality and as the host of the cooking competition 'Chopped Canada'. Furthermore, he played the role of Constable Renfield Turnbull on the TV series 'Due South'. More Bio…
Source: US Weekly