American Chef And Television Personality Damaris Phillips Hosts The Two Food Shows!! Details About Her Shows And More
The amazing chef Damaris Philips is also the Television personality. Damaris became the winner of a ninth season of the Food Network television series Food Network Star. After winning the show in 2013, she hosted the five seasons of  Food Network show Southern at Heart till 2016. At the present time, she co-hosts the series named  The Bobby and Damaris Show with Bobby Flay. The series airs on Food Network channel. But more of that, she is hosting the two nationally televised food shows. Here are the details of her shows, scroll to find out: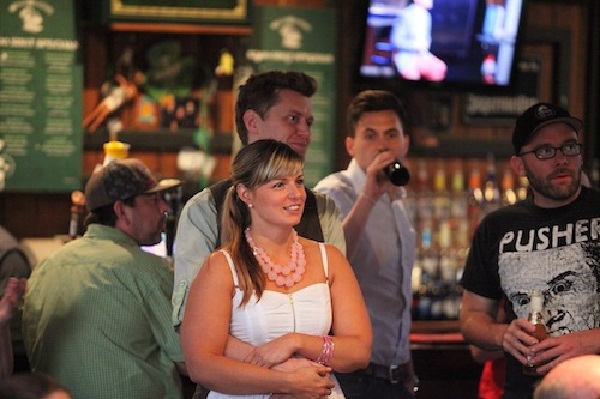 American Chef Damaris Philips hosting the two food shows on the national television
Louisville food expert Damaris Philips host the food shows since October 9. Damaris appears on the food show "The Bobby and Damaris Show" as a co-host with Bobby Flay. But from October 9, the show is added, as she now appears in another food show  "Southern and Hungry,". She presents the show as a co-host together with NASCAR personality Rutledge Wood on the Cooking Channel.
She made the news official with her statement
"Rutledge and I drive through the south in his wife's Toyota Landcruiser stopping in different cities to discover the untold stories behind restaurants, chefs and some of best food in the region. The show is not just about a chef's great fried chicken, it's also about the skillet that belonged to his grandmother where he fries that chicken."
Followingly, she explained more about the show "Southern and Hungry" : 
"One of my first jobs in a restaurant kitchen was at 610 Magnolia working with [chef] Edward Lee, so we had to include his new restaurant Milkwood. I love that he combines southern cooking with Asian influences." 
The show will go on the road trip with the five episodes if run visit the cities likeCharleston, South Carolina; Oxford, Mississippi; Moncks Corner, South Carolina; Savannah, Georgia; Memphis, Tennessee; and Louisville.   
The thirteen episodes show premiered on September 3rd. In the show, you will be able to explore inside Bobby's home. During the release of the food show where you will see Damaris and Bobby teaming up, the Food Network said:
"Bobby opens his home to viewers and, along with his friend Damaris Phillips, the two cook together and chat up a storm."
Damaris and Bobby met during the ninth season of the show Food Network Star where Bobby was the host and Damaris won the show. Senior Vice President of Programming, Scripps Networks Interactive, also talked about the pair:
"Bobby says he knew from the moment he met Damaris on Food Network Star that they were going to be friends – and their fun-filled banter and good-natured laughs are sure to entertain and even have viewers asking how they can score their own invitation."
Furthermore, she said:
"Our audience will feel like they are spending a casual afternoon with friends, great food and conversation."