American Filmmaker James Gunn First Vacation in 5 years! Trip to Mexico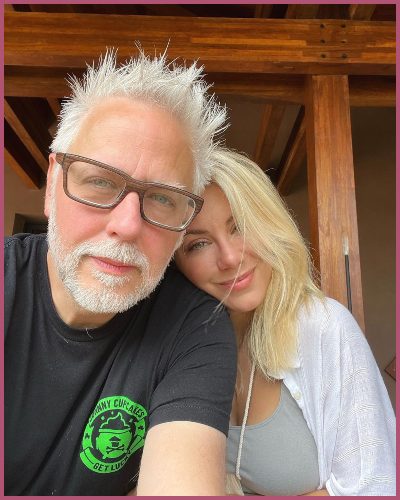 James Gunn, 55, an American filmmaker is finally on vacation after 5 long years.
Gunn went to Mexico with his girlfriend Jennifer Holland, and friends, Elan Gale, and Molly Quinn.
The photos of their zipline adventure in Mexico are uploaded on Instagram on May 19, 2022.
---
James Gunn, 55 is in vacation mode! Let's see his vacation photos from Mexico taken in May 2022.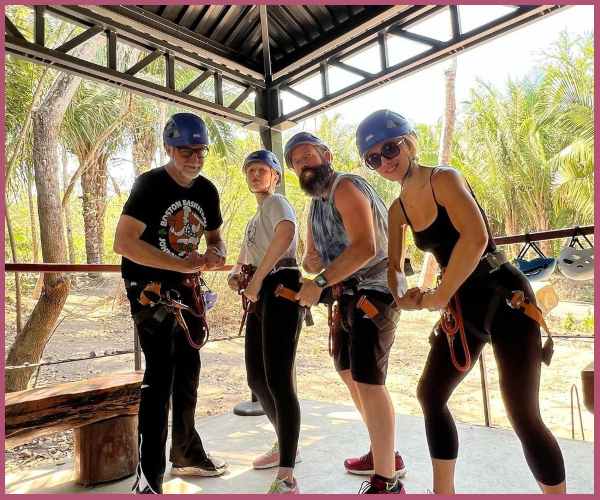 Where did James Gunn go on vacation?
James Gunn went on vacation to Mexico as per his Instagram photo captioned,
"First vacation in years. 5 days of pure bliss in Mexico"
James went on 5 days trip to Mexico with his fiance Jennifer Holland. Jennifer added a series of photos of the couple and two of their friends enjoying an adventurous holiday in Mexico. The post was on Instagram with the caption,
"I don't know how we got so lucky, but I'm glad we stumbled upon all of the wonderful friends that compliment our life. Our life has so much more dimension with them in it.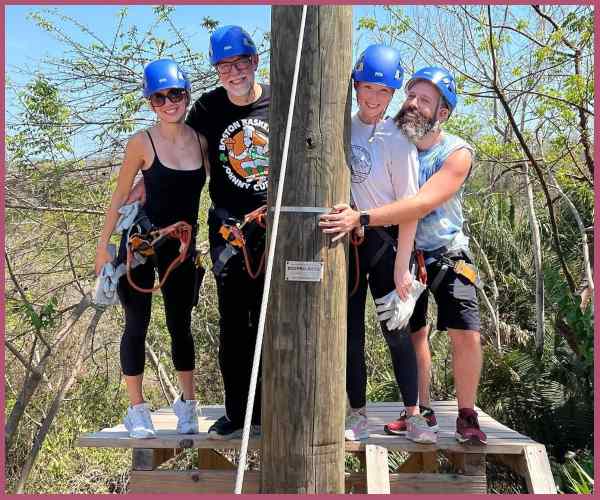 Who joined James on his Vacation after 5 long years?
The couple was seen having fun with Elan Gale and his girlfriend Molly Quinn. James Gunn introduced Gale and Quinn and he is such a good matchmaker as Gale gushed on Twitter.
Both the couple on vacation is dating and in much love since 2015. They even share a good friendship and love to hang out together.
Many celebrities commented on the vacation photos. Lenny Jacobson from Peacemaker wrote something interesting about James and Elan Gale's friendship and dining habits.
"Ohh no .. does this mean @theyearofelan & @jamesgunn are eating together??? Because that's not gonna go well."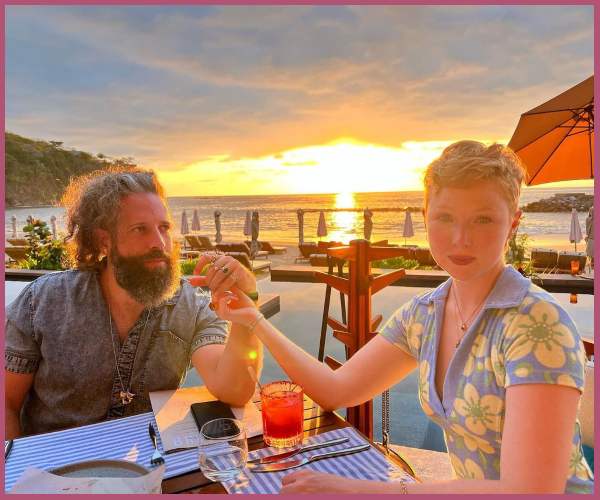 Jennifer Holland, the fiance of Gunn had her first zipline experience on the trip to Mexico. Eventually, everyone was posing with a tree, blue helmets, and safety ropes while taking the bliss of the adventurous vacation experience.
Also, Read Bella Thorne is on a long romantic vacation with her boyfriend Benjamin Mascolo in Cabo in Mexico! Is she engaged?
Who is James Gunn?
James Gunn is the American filmmaker popular for Guardian of the Galaxy, HBO Peacemaker, and The SuicideSquad. He is the brother of Sean Gunn, Matt Gunn, Brian Gunn, and Cousin of Mark Gunn.
His first significant directing was Scooby-Doo in 2002. James is even known for writing Scooby-Doo 2 and the remake of Dawn of the Dead. He also has written a novel The Toy Collector, continue reading about him…
For the past 5 years, James Gunn had been busy accomplishing the filming projects that he had no time for a vacation. He is finally now in Mexico for 5 days. Wait for more photos
Also, Read Peacemaker Director James Gunn engaged to show star Jennifer Holland!